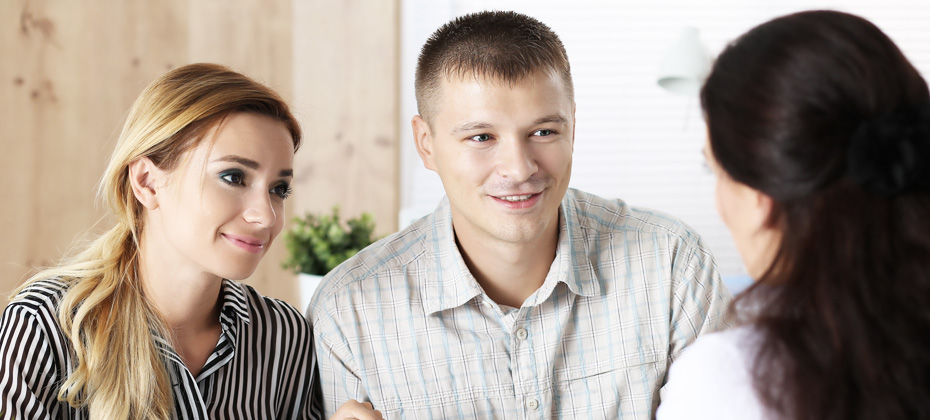 With delinquencies on the rise, financial institutions are looking for new tools to evaluate and improve the financial lives of customers and members. As the consumer's bureau, Experian is also committed to improving the financial well-being of consumers. As part of that commitment, Experian supports the mission of the Center for Financial Services Innovation (CFSI), an organization focused on improving the financial health of Americans, especially the underserved, through innovative financial products and services.   
Experian recently spoke with CFSI's Thea Garon, a Director on CFSI's Program Team to learn more about a new free, open-source tool the organization will be launching in June to help financial institutions drive consumer financial health. Here are some insights she shared about the new tool.
Can you provide an overview of the CFSI Financial Health Score™ and how it is calculated?
The CFSI Financial Health Score™ is designed to help financial service providers, employers, and other organizations diagnose and measure the financial health of their customers, clients, and employees.
The framework provides a holistic, moment-in-time snapshot of an individual's financial health based on eight multiple-choice questions that align with CFSI's eight indicators of financial health. It includes one Financial Health Score and four sub-scores (Spend, Save, Borrow, and Plan). A set of nationally representative benchmarks offers comparisons across peer groups.
CFSI has designed the framework to be free, open-source, simple, and easy-to-use. It's intended to be a starting point; a proof point that financial health can be quantified, measured, and ultimately improved.
Why did CFSI decide to develop this framework?
At CFSI, we believe, and have recently released research to support the concept that financial institutions have a business incentive to help their customers lead financially healthy lives.
Financial health comes about when your daily financial systems allow you to be resilient and pursue opportunities over time. As a financial service provider, you can help your customers lead financially healthy lives by helping them spend wisely, build savings, borrow responsibly, and plan for the future.
To do this, you need a measurement framework to understand and track your customers' financial health over time.
The CFSI Financial Health Score™ is one way to do this. You can use the methodology to diagnose your customers' financial needs and use these insights to develop products, programs, and solutions to help them improve their financial health over time. You can also share financial health scores directly with your customers to help them understand the actions they can take to improve their own financial health. Ongoing tracking will allow you to assess whether your company is making a meaningful difference in your customers' lives over time.
Can you provide any early examples of how CFSI Health Network members have adopted and incorporated this framework?
Approximately 100 financial service providers have downloaded the framework, representing a diverse range of companies, including banks, credit unions, fintechs, non-profits, payment networks, and B2B technology providers. At least 14 companies are actively using the Financial Health Score to measure and track their customers' financial health and have committed to sharing data and insights with us through CFSI's Financial Health Leaders program.
Some companies, are using the framework to assess their customers' financial health for strategic planning purposes. Other companies, such as Wright-Patt Credit Union, are using the financial health score to engage their customers in a dialogue about financial health. The credit union has incorporated the framework into their MoneyMagnifier program, a financial coaching program designed to provide free, one-on-one advice and guidance to members in a judgment-free environment. Financial coaches have been trained to use the framework to start a conversation with members to help them improve their spending, saving, borrowing, and planning behaviors. Coaches help members set goals and develop personalized action plans to achieve those goals toward a better financial future, following up with them after six months to measure improvement and advance the conversation.
What have you learned from companies who have started measuring and improving their customers' financial health with the CFSI Financial Health Score™?
While interest in advice is high, uptake can be slow. Making the interaction quick and easy, whether online or in person, is critical. The health check lengthens the interaction, so conducting the health check by appointment rather than with walk-in customers, can help set customer expectations for a lengthier interaction, but may reduce the number of potential participants. Enabling customers to expedite the session by taking the survey online can be helpful, but requires development resources to implement.
Many companies are exploring the pros and cons of sharing customers' scores with them. A single score can help motivate individuals to take action that will improve their financial well-being. However, sharing a low score can also be demoralizing to some, and focusing on the number itself can divert attention from behavioral changes and action steps. Some organizations are choosing to use customers' response patterns to drive recommendations without sharing the score. Others are opting for a middle ground, sharing an indicator (such as green, yellow, red) instead of a specific number.
The most effective measurement and improvement strategies go beyond the CFSI Financial Health Score™. While the framework can help you get started identifying high-level needs, targeted recommendations often require a more nuanced understanding of behaviors and challenges. Combining survey data with account or transaction data can provide a more holistic view into a customer's full financial life. Each organization must find a balance between the comprehensiveness required to provide meaningful advice and the simplicity required to engage both customers and staff.
How can interested companies start using the CFSI Financial Health Score™?
We will be publicly releasing the CFSI Financial Health Score™ at the EMERGE: Financial Health Forum (June 6 -8 in Los Angeles). The score will be easy to download and completely free to use. Those who are interested in learning more can also sign up for our newsletter to get an update when the Toolkit is released.