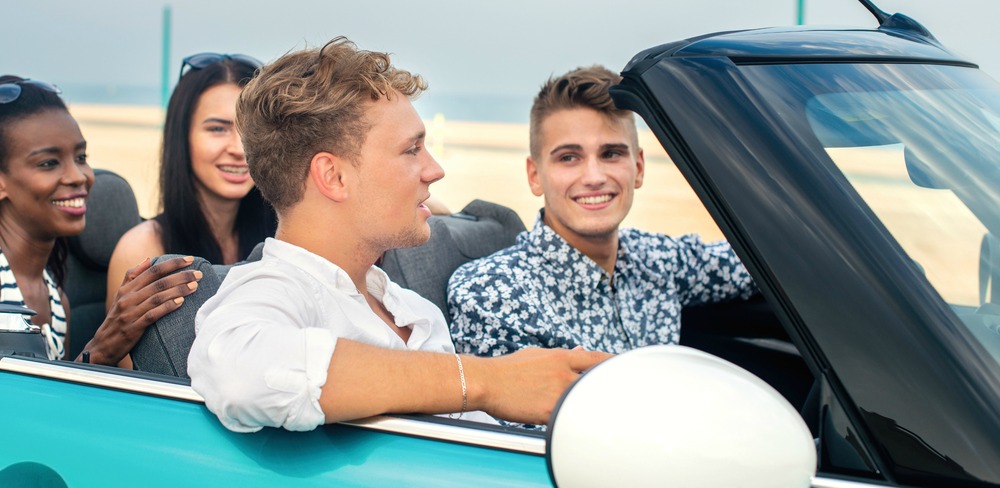 It's more than mercury that will be up this summer. As temperatures climb, so do automotive sales, which often reach annual highs during the warmest months of the year. Fueled by pent-up demand coming out of the recession, historically low interest rates, and increased competition among both manufacturers and lenders, auto sales are continuing to be a bright spot in the U.S. economy.
Summer sales spike
According to recent research by Experian Automotive, 2015 sales of new non-luxury vehicles began rising in May and peaked in August at nearly 20 percent above the monthly average for the year. It is not surprising, given the number of notable manufacturer marketing campaigns that often air through the summer months, beginning with Memorial Day and running all the way through Labor Day weekend. The projection is that this trend will continue in 2016.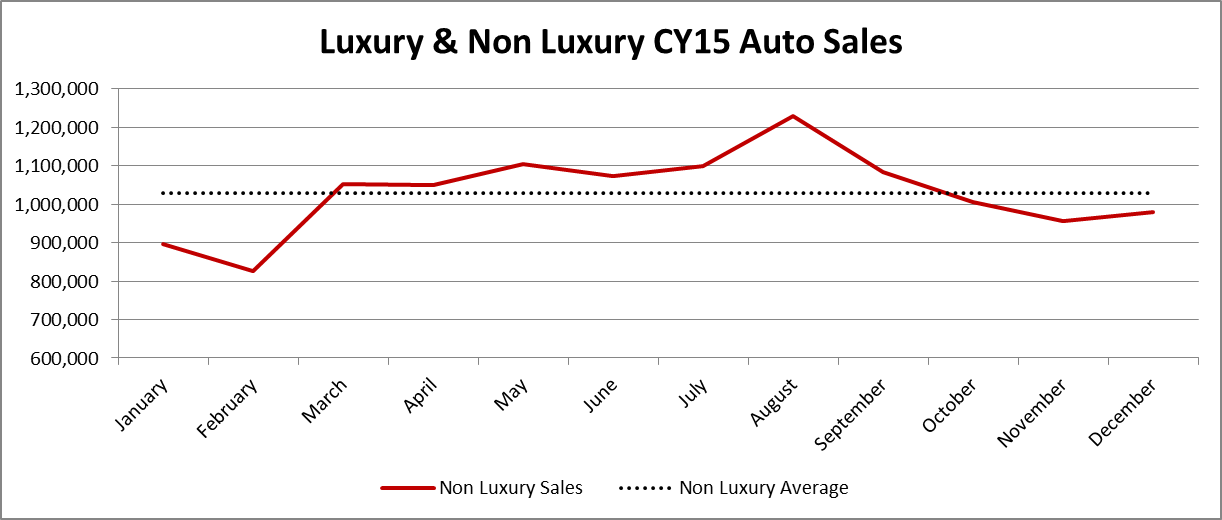 Financing moves metal
Financing continues to play an important role in facilitating new car sales. Experian research shows a consistent increase in the percentage of new vehicles sold with financing with the trend reaching a period high of 85.9 percent in Q4 2015, a 2.3 percent increase over the previous year. The increased financing, is due in part, to continued post-recession liquidity. As the economy has rebounded, lenders have re-emerged with attractive financing rates for buyers. In addition, captive lenders are continuing to support manufacturers with 0 percent subvention offers to increase sales.
Total loan value is on the rise as well, reaching $29,551 in Q4 2015, a 4.1 percent increase over the previous year. Average MSRP is trending up too, but at a slower year-over-year rate of 3.6 percent. The slower growth in MSRP relative to total loan value is leading to increased loan-to-value ratios which reached 109.4 percent in Q4 2015.
The increases in loan value and MSRP are putting pressure on monthly payment with average new vehicle payments reaching $493 per month on new loans in the fourth quarter. Seeking relief, consumers are turning to longer loan terms and leasing to maintain lower payments. As a result, average new vehicle loan terms ticked slightly higher to 67 months while lease penetration on new vehicles reached 28.9 percent, a 19 percent increase over the previous year.
Leveraging the trends
Timing is everything when it comes to auto lending. Direct mail remains an effective communication tool for lenders, but mass mailers without regard to response rates yield poor ROIs and put future campaigns in jeopardy. Targeting consumers who are most likely to be in the market at a point in time can increase response rates and improve overall campaign performance. Experian's In the Market Model – Auto leverages the power of trended credit data to identify consumers that will be most receptive to an offer. By focusing on high-propensity consumers, lenders can conduct more marketing campaigns during the year with the same budget and achieve supercharged results.
Context-based marketing allows lenders to tailor offers by leveraging insights on a consumer's existing loans. Product offers can additionally be customized based on estimated interest rates, months remaining, or current loan balance on open auto loans. Targeted refinance offers can also be delivered to consumers with high interest rates or focus new-loan offers on consumers with minimal months or balance remaining on existing loans. Understanding current auto loans allows lenders to target offers that are relevant to their prospects and gain an advantage over the competition.
Increases in loan-to-value (LTV) ratios at origination and longer loan terms are putting many consumers in deep negative equity positions. As a result, many consumers will not qualify for refinance offers without significant down payments leading to low underwriting conversion rates and poor customer experience. Lenders seeking to improve on these metrics should leverage Experian's Auto Equity Model, which provides an estimate of the amount of equity a consumer has in their existing auto trades. Focusing refinance offers on consumers with negative equity, while suppressing those with deep negative positions, can help improve response rates while minimizing declines due to LTV requirements.
Takeaways
Lenders should be gearing up for the summer auto sales spike. Proactive strategies will allow savvy marketers to deploy capital and grow their portfolio by taking advantage of customer insight. Timing and context matter, and as auto sales trends reveal, now is the opportune time to optimize marketing efforts and capitalize on the season.