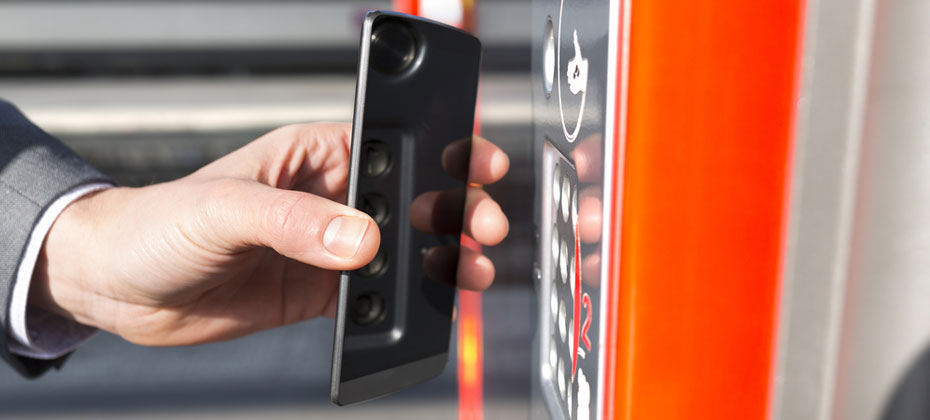 Payments and the Internet of things has been colliding for a while now – and it surfaced again recently with Mastercard announcing that it is working with an array of partners including Capital One to launch payments in connected devices. The thinking here seems to be that payments is a function in the Marlow's pyramid of needs for any new consumer device. I am conflicted on this point – not that I don't believe the Internet of Things isn't important, but that we may be overthinking in how payments is important to be shoved inside everything that has a radio baked in. And not everything will have a radio in the future, and the role of a smartphone as the center of the connected device commerce universe isn't going away.
It is important to keep perspective here – as this announcement is less about coat sleeves hiding NFC chips with tokenized credit cards – rather it's the commerce enablement of devices that we may carry on our person so that they can be armed for payment. Though I may disagree on whether a coat sleeve or jewelry are essential end-points in commerce, a platform of capabilities to challenge, authenticate and verify, and ultimately trust and provision a tokenized representation of something, whether its a card or a fragment of a consumer's identity, to a device that itself represents a collection of radios and sensors is very exciting.
It is exciting because as device counts and assortments grow, they each have their own residual identity as a combination of things and behaviors that are either deterministic or probabilistic. The biggest shift we will see is that the collective device identities can be a far better and complete representation of customer identity that the latter will be replaced by the former. Name-centric identities will give away to algorithmically arrived ones. As Dan Geer puts it, no longer will I need to announce that I am Cherian, but my collection of devices will indeed do so on my behalf, perhaps in consultation with each other. More over, none of these devices need to replicate my identity in order to be trusted and tethered, either.
Coming back to Payments, today my Fitbit's claim to make a successful payment is validated way before the transaction, when I authorized provisioning by authenticating through a bank app or wallet. What would be interesting is when the reverse becomes true – when these class of devices that I own can together or separately vouch for my identity. We may forget usernames and passwords, fingerprints may prove to be irrevocable and rigid, but we will always be surrounded by a fog of devices that each carry a cryptographically unique and verifiable signature. And it will be up to the smartphone, its ecosystem and the devices that operate in its periphery to individually negotiate and establish trust among each of them.
So this is why I believe the MasterCard effort in tokenizing devices is important when you view it in conjunction with the recent launch of SwiftID from CapitalOne. Payments getting shoved in to everyday things like wearables, disguises the more important effort of becoming a beachhead in establishing trust between devices, by using tokenization as the method of delivery.
As you may have gathered by now, I am less excited of pushing cards in to devices (least of all – cars!) and more about how a trusted framework to carve out a tamper proof and secure cache within an untrusted device, along with the process to securely provision a token or a signed hash representing something of value, can serve as the foundation for future device – and by extension – user identity.
On a side note, here's a bit about pushing cards in to cars, and mistaking them for connected cars. To me there are only two connected car classes today. One is Tesla where each car on the road is part of the whole, each learning separately and together as they examine, encounter and learn the world around them to maneuver safely. The other is a button in an app that I hit to have a car magically appear in front of me. Other than Tesla and Uber, there are no other commercial instances of a connected car that appeals (Google has no cars you can buy, yet).