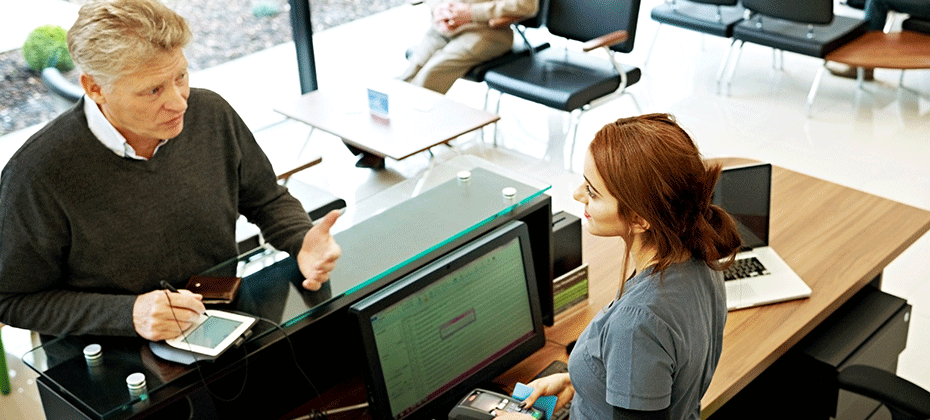 Patient collections go to the heart of the debate about mission versus margin. As healthcare providers navigate the delicate balance between their mission to heal and the need to run a successful business, optimizing patient collections becomes a critical challenge. The weight of asking patients for payment is not lost on providers, especially considering the financial burden many patients already face due to medical expenses.
It doesn't help that healthcare providers understand patients' struggles with medical debt. A 2023 Consumer Financial Protection Bureau report stated, "Many people experience unexpected health shocks that affect their financial well-being as much as, or even more than, their physical health." As of June 2021, the United States recorded $88 billion in consumer debt to hospitals; 58% of all consumer debt is healthcare-related. One recent Experian Health and PYMNTS report shows that one-fifth of patients experienced financial distress by spending more on healthcare than they could afford.
With healthcare costs rising, patients and healthcare providers feel a great deal of pain around budget balancing. Rising co-pays affect consumers in tandem with healthcare providers experiencing declining reimbursement. It's an untenable situation, but healthcare providers are increasingly turning to four critical strategies driven by technology solutions to ease these collections conundrums.
Four alternative strategies to optimize patient collections
In this blog, we explore four key strategies fueled by technology solutions that help healthcare organizations optimize patient collections while upholding compassionate care.
1. Do ongoing reviews of patient finances with the possibility of charity eligibility in mind
While the unemployment rate is currently low compared to pandemic numbers, providers need to remember that just a few years ago, four in 10 Americans were without work for 27-weeks or longer. Americans are still playing catch up, and the data tells us nearly half of patients who reschedule their healthcare appointment do so related to cash flow concerns.
Healthcare providers can help by working presumptive charity screenings into their collection workflows throughout the patient journey. Experian Health's Patient Financial Clearance software uses advanced analytics and data to analyze individual patient accounts and determines their ability to pay. This technology allows front desk personnel to quickly choose the most appropriate financial pathway for each patient. Patient Financial Clearance brings healthcare personalization to the most delicate part of the provider/consumer relationship, allowing staff to adjust their approach to suit each patient's financial abilities.
2. Using automation to find patient payment coverage
Manual processes for patient financial arrangements slow down registration and ultimately miss potential payment resources. Unidentified coverage opportunities leave hospitals with over $745 billion in uncompensated care costs annually.
The solution lies within Experian Health's Coverage Discovery software. This tool automatically scans the patient's account throughout their healthcare journey, searching for alternative payment methods to help patients improve their financial burden.
Luminis Health leveraged Coverage Discovery and found more than $240k in active coverage on average per month in 2021. 

Learn More
3. Implementing compassionate billing methods to improve the collections experience
Streamlining the registration process while discovering payment resources are two critical ways to create a more compassionate billing process and improved patient experience. Nearly one-quarter of patients face an unexpected medical bill after care delivery. Creating transparency between provider billing and the patient requires better technology to build personalized payment plans.
Collections Optimization Manager makes payment collections easier by creating data-driven payment plans and individualized communications for each patient. This software can fully integrate with commonly used provider systems to connect with the patient from start to finish. It's a smarter and faster way to collect patient payments.
4. Using data for better collections
In healthcare, software applications are only as good as the data behind them. While healthcare organizations have relied on behavioral and demographic datasets, adding a layer of credit data informs the revenue cycle in a way that adds enormous financial value to these organizations. With tools like Collections Optimization Manager, unpaid accounts are monitored for changes in a patient's contact information or ability to pay. When a patient becomes employed, pays off delinquent accounts, or shops for credit, the in-house staff or the collection agency working the account is notified.  These combined datasets lay the groundwork to inform the payment collections process.
Case study: Using technology for better healthcare collections
Healthcare organizations like Stanford Health Care leverage technology as part of their strategies to optimize patient collections—and improve the patient experience with their system. The provider handles over two million patients annually and uses Experian Health's Collections Optimization Manager software to improve their bottom line. The software analyzes individual patient data at the point of service, segmenting patient accounts on their ability to pay. The software recovered significant revenue for the system while creating a more personalized approach to patient payment requirements.
Missing coverage at the front desk resulted in significant revenue losses for the system, unnecessarily shifting payment burdens to patients. With Coverage Discovery, the system uncovered patient reimbursement resources, eliminating the need to write off or send these accounts to collections.
Together, these tools achieved stunning results:
More than $4m in average monthly payments
More than $1 million in efficiency gains
Savings of nearly 700 hours monthly by automating customer account screening
Nearly 30% of all Coverage Discovery reviews found patient payment resources
Experian Health: providing strategies and compassionate, personalized software to optimize patient collections
With millions of Americans struggling with medical debt, healthcare providers must proactively address the challenges surrounding patient collections. By embracing innovative strategies powered by technology, providers can strike a balance between compassionate care and financial sustainability. Optimize patient collections with Experian Health's coordinated ecosystem of intelligent technologies, designed to simplify healthcare, promote customer-centricity, drive data-driven decision-making, and generate sustainable revenue.