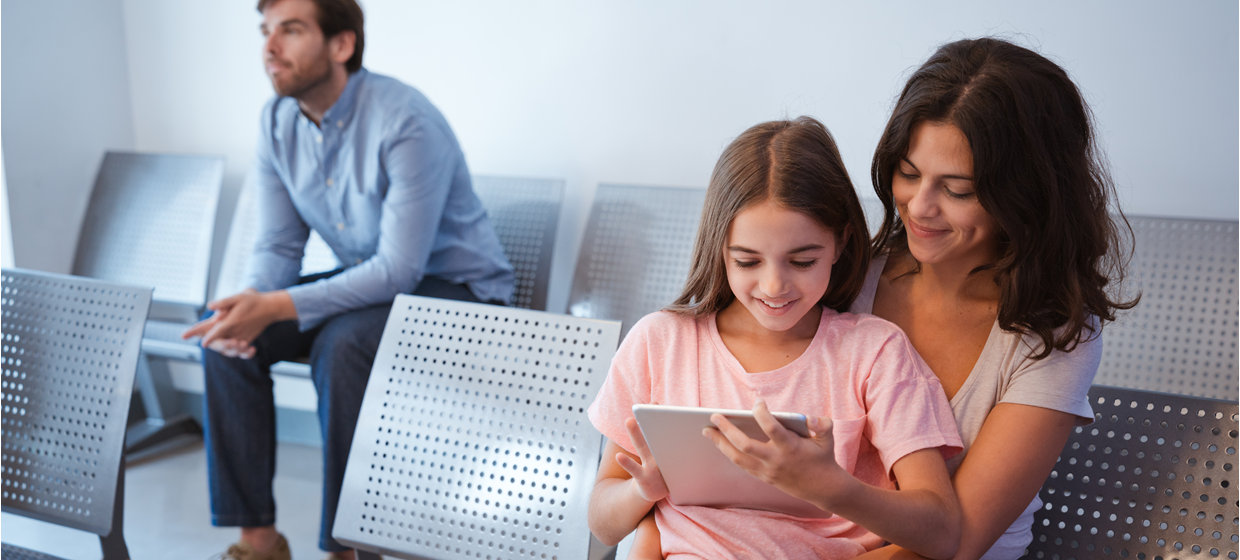 The medical billing software outsourcing market is experiencing historic growth as providers respond to patient demand for digital payment options. The market's value is expected to grow by five times over the next decade, from $11.1 billion in 2021 to $55.6 billion in 2032, according to a recent Future Market Insights report. 
The pandemic has been the main driver of digital transformation in healthcare billing, embedding patient expectations for the same friction-free experience that has become the norm in other retail environments. By implementing medical billing software and digital collections solutions, providers can offer patients the flexibility and choice they desire. They can also capitalize on operational efficiencies ­– but only if they choose the right tools. Without the time or resources to undertake these activities in-house, many revenue cycle management teams are starting to outsource, in order to optimize medical billing processes, reduce costs and improve the patient payment experience.
Choosing the right medical billing software
Digital solutions can support every step of the patient's financial journey, from receiving initial pricing estimates to paying at the click of a button. What criteria should providers consider when evaluating solutions that cater to patient demands for a better payment experience?
Here are a few to look out for:
Automation – Digital solutions do more than simply remove the need for paper-based billing. Software and machine learning can complete tasks to reduce the burden on staff and patients. Patient payment reminders, auto-filled claims forms and coverage checks are just a few examples of how automation can deliver speed and simplicity to patients, while saving staff time.
User-friendly interfaces – A digital tool that's difficult to use is never going to gain traction. Whether patient-facing or for use by front or back-office staff, user interfaces should be clean, simple and intuitive.
Tracking and reporting – Digital billing solutions should offer the ability to monitor progress and generate instant status updates on payments and claims. With real-time insights, staff can further optimize collections and reimbursements.
Reliable and secure data – Software and digital solutions are only as good as the data on which they're built. Fresh, accurate patient data is essential. Data should be held in standardized and interoperable formats to streamline data exchange between different electronic records management systems. This will help to avoid errors, keep data secure and ensure compliance with HIPAA.
A single vendor – A piecemeal approach can result in tools that don't speak to each other. Instead, it makes sense to select a vendor that offers integrated systems for greater reliability and ease of use. Information from multiple billing and claims tools can be pulled into a single dashboard, so staff can capture the details they need at a glance. Setting up and optimizing digital solutions can be easier with a single vendor too. That's why Experian Health offers consultancy and technical support to help users get started quickly.
Here are 4 medical billing solutions that check these boxes:
 1. Generate accurate estimates during patient registration with Patient Payment Estimates
Providers can set the tone for a positive financial experience by deploying digital billing solutions from the start of the patient journey. One example is to offer patients accurate estimates of the cost of care before or at the point of service, so they can concentrate on treatment without worrying about unexpected bills. Patient Payment Estimates give patients a breakdown of their financial responsibility along with information about relevant payment plans and links to convenient payment methods. These can be accessed via a web-based tool or sent straight to their mobile device.
Given that 6 out of 10 patients who received inaccurate cost estimates would switch providers for a better payment experience, tools like these could deliver a strong ROI.
2. Verify coverage as early as possible with Insurance Eligibility Verification and Coverage Discovery
Verifying a patient's active insurance coverage is a painstaking task when undertaken by hand. Staff must pore over payer websites and call insurance agents to check what the patient's plan will cover. Automated tools like Insurance Eligibility Verification and Coverage Discovery can identify coverage quickly and accurately. Not only does this reduce the patient's financial responsibility, but it also lowers the risk of uncompensated care and saves valuable time for staff.
3. Submit clean claims the first time with Claims Management Software
Automating claims management takes a huge amount of pressure off staff teams. It also guarantees a higher level of accuracy than if claims were managed manually. Claims management software can automatically add patient information to claims, incorporate customized edits and review coding to ensure claims are correct before they are submitted electronically. Claims adjudication can be monitored in real-time to reduce the risk of denials.
4. Provide personalized payment plans and point-of-service payment options with PatientSimple
Ideally, bills will be settled as early as possible. Neither providers nor patients want a protracted process of overdue statements and repeated phone calls from collections agencies. If patients are offered a choice of convenient payment methods at each touchpoint, they're more likely to pay before or at the point of service.
PatientSimple leverages Experian Health's unrivaled data to identify the most suitable payment pathway for each patient and helps them manage it through a user-friendly, self-service portal. Patients can view statements online and pay balances immediately with cards kept on file.
With the right medical billing solutions, providers can alleviate pressures on staff, reduce the risk of errors and support compliance with new regulatory requirements. But more importantly, it creates a healthcare experience that's efficient, flexible and simple for patients, resulting in higher consumer satisfaction and faster patient collections. Find out more about how Experian Health's medical billing solutions help providers maintain a healthy revenue cycle and meet patient expectations for a 21st-century consumer experience.