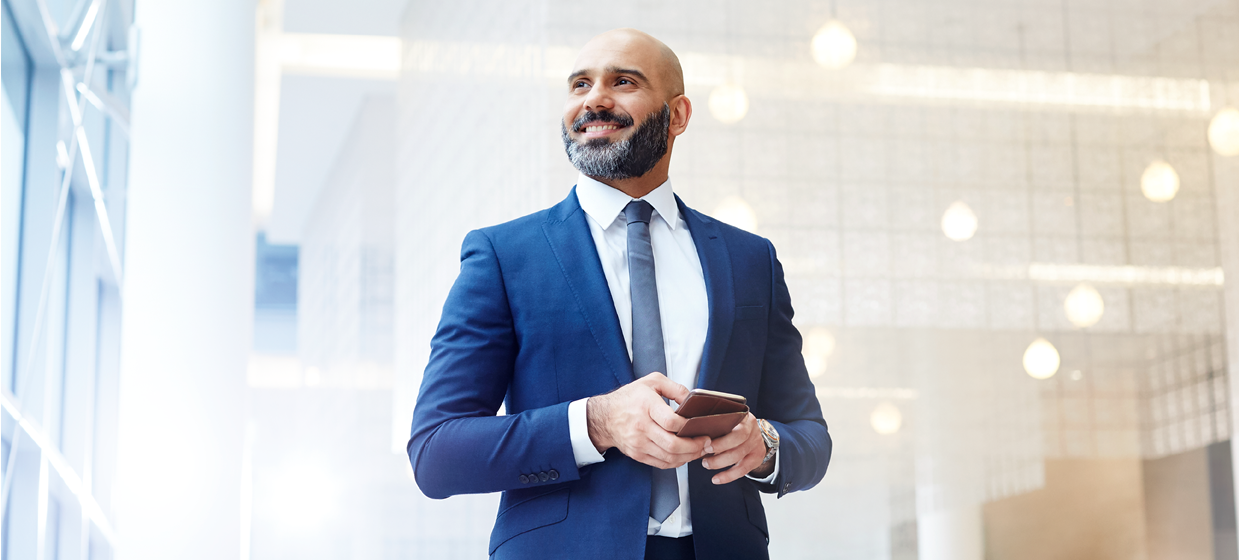 Healthcare providers that fail to embrace automation and digital tools to optimize patient collections could be leaving money on the table. Patient financial responsibility is higher than ever; however, the number of patients that struggle to pay is increasing, with 3 in 10 patients saying they'd be unable to pay a $500 bill and nearly a fifth of patients with medical debt believing they would never pay it off. As patient payments account for a growing portion of revenue, providers cannot afford to rely on subpar collections processes.
Manual and paper-based patient collections remain the standard for many providers, but the reality is these outdated methods are unreliable and inefficient. Billing is slow and vulnerable to errors, and staff loses valuable time to the many pitfalls of paperwork. Optimizing patient collections with data-driven automation and user-friendly digital tools is a much smarter approach to accelerating payments, improving recovery rates and reducing operating costs.
Why providers need to optimize patient collections
Collecting patient payments has long been a pain point for providers. Recent changes sweeping across the insurance landscape and economy have exacerbated the challenge. More patients are turning to health plans with higher deductibles, which may seem more affordable in the short term, but leave patients footing a greater portion of their healthcare bills overall. At the same time, these bills – along with most other household expenses – are increasing at a rate that outpaces salary growth.
For providers, this raises the risk of uncompensated care. Until recently, most write-offs in patient collections were associated with uninsured patients, but the uptick in high deductible health plans has nudged the burden of debt toward insured populations.
Rather than waiting until the final bill has been determined and then mailing out a billing statement to the patient, providers must shift their focus to the earlier stages of the collection process. If they can calculate exactly how much each patient owes and route their account accordingly, collections will be smoother and faster. The task of calculating patient financial responsibility is complex, though. Applying automation technology to tackle this challenge is no longer optional.
Benefits of automating patient collections
The digital revolution accelerated during the early stages of the COVID-19 pandemic. Scheduling and registration – which lay the groundwork for efficient patient collections – were managed through remote online self-service tools, while contactless payments became commonplace. The drivers of data and automation may have shifted now, but the benefits remain clear.
Aside from the financial savings associated with transitioning to fully electronic transactions, automation facilitates operational efficiencies. Automation can counter staffing shortages in patient collections teams, by helping staff focus on the accounts most likely to pay. They can filter out bankrupt or deceased accounts and use automation to check charity eligibility. Automated dialing and texting can be used for more efficient patient communications.
Optimizing billing and payments can also create a more compassionate experience and make it easier for patients to understand what they owe and how to pay, without the need for endless phone calls to patient collections teams.
Providers should consider the following five steps to leverage data and automation for improved patient collections:
Step 1: Establish clear financial policies for patient collections
Streamlined collections begin with clear patient communications. Patients should be advised of payment policies as early as possible. For example, does a particular type of appointment have to be paid for at the point of service? Could they be eligible for a discount if they pay a larger bill sooner?
When patients are fully informed of their financial obligations, it's easier for them to plan. Automated upfront Patient Payment Estimates give patients an accurate idea of what they're likely to owe, reducing the risk of missed or delayed payments. Automated data analytics can help providers tailor patient communications based on the patient's preferred method of communication and offer the most relevant information when it matters most.
Step 2: Prioritize point-of-service payments to optimize patient collections
The longer a bill sits in accounts receivable, the less likely it will be recovered in full. Encouraging patients to pay as much of the bill as possible, as early as possible, helps improve recovery rates. This starts with verifying the patient's insurance coverage. Giving the patient clarity about their coverage, co-pays and deductibles at the time of service reduce payment delays and confusion.
For the Director of Patient Financial Services at Kaiser Permanente Northern California, applying automation in this way has helped staff and patients navigate a more complex coverage environment and drive up point-of-service payments:
"At Kaiser, we've implemented financial assistance patient identity verification tools to help us identify what our members would be able to pay at the point of service, and how we would manage them on the back end if they end up with a patient balance. Before we had these tools, we were blind as to what our patients would be able to pay."
Step 3: Give patients personalized payment options
Offering a choice of payment methods that patients can access anytime, anywhere, can also increase point-of-service payments. Patients repeatedly say they want flexibility, having grown accustomed to the digital and contactless payment methods used in everyday retail scenarios. Experian Health's Patient Payment Solutions enable providers to accept multiple forms of digital and contactless payments, including eChecking, credit and mobile payments.
Patients also welcome the option to spread out payments and set up automatic recurring payments to manage larger balances. Providers can deliver a more satisfying patient experience and accelerate collections by offering personalized payment plans.
Data and automation help providers identify and deliver the best-fit options for each patient. For example, PatientSimple is a consumer-friendly self-service portal that identifies the best financial pathway for each patient and allows them to pay balances with ease. It also stores payment information so patients don't need to input their card details every time they want to pay.
Step 4: Use smart strategies to pursue bad debt
Determining the best collection approach for each patient requires current and comprehensive insights into their financial situation. Collections Optimization Manager pulls together data to help providers prioritize accounts by payment probability. Communications regarding accounts with a high payment probability can be automated and managed through self-service options. Accounts that are less likely to be paid can be routed to collections agencies or managed in-house, to increase workforce productivity.
Cari Cesaro, Senior Director of Enterprise Healthcare Consulting at Experian Health, explains how automated collections insights reduce bad debt:
"We're able to extract data from the accounts receivable file and produce robust analytics and insights. That allows us to screen or scrub out those accounts that we should not be scoring or segmenting. Then, we shift to the customized segmentation, which allows the client to better narrow down those accounts that represent the highest potential for payment and match these to their calling capacity in-house."
Step 5: Train staff to have compassionate conversations
Finally, with the right data, staff can have more compassionate and useful conversations with patients about how best to manage bills. Medical debt is a growing concern for patients, and staff should be trained to handle these conversations sensitively.
Providers can further maximize their collections strategy by training staff to use collections optimization software to its fullest potential. Staff may worry about the learning curve when transitioning from paper-based to digital processes. Experian Health's Collections Optimization Manager is designed with a user-friendly interface for intuitive navigation. Staff can easily view reporting and benchmarking insights and identify opportunities to improve collection rates.
Find the right revenue cycle management partner
With support from a trusted revenue cycle management company, providers can improve patient payment collections for increased revenue and streamlined operations. Speak to Experian Health today to find out how our best-in-class solutions are helping healthcare providers optimize patient collections, reduce bad debt, boost recovery rates and deliver a stand-out patient financial experience.