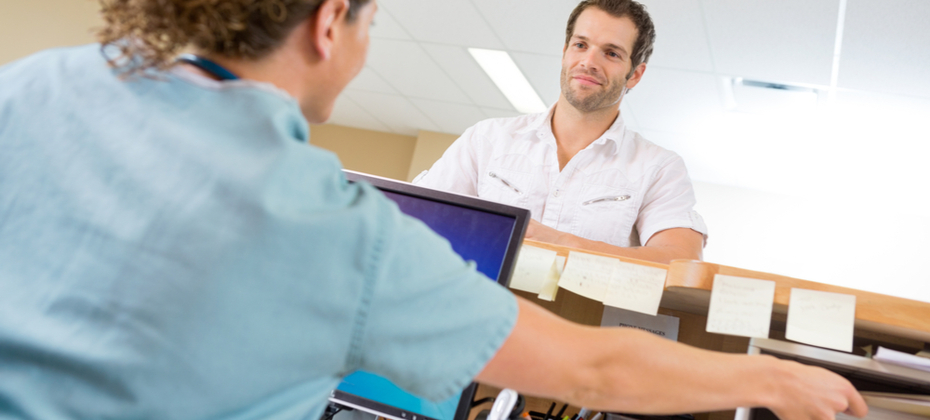 Making phone calls, filling out paperwork, and chasing down debt shouldn't take up the bulk of a healthcare organization's daily schedule. Now more than ever, physicians have little time to provide high-quality care to their patients. In 2015, the American College of Physicians (ACP) put forth the Patients Before Paperwork initiative to address the burdens that these administrative tasks create for physicians and their staff.
The ACP states that defining and mitigating administrative tasks is essential to improve an organization's workflow and reduce physician burnout. Through utilizing healthcare workflow automation, you can improve productivity without overextending employees' duties. Instead, your team can spend more time caring for patients and helping them with the financial side of their experience, which is something both patients and doctors prefer.
Easier access with automated healthcare solutions
In the new wave of consumerism, there is a high demand for convenience and transparency in every transaction. Healthcare providers and organizations also face this pressure, but the industry has been slower to transform because patient care transactions are infinitely more complicated than online retail purchases. Despite the slow go, healthcare workflow automation technology and organizations are starting to catch up.
For example, engagement is a defining factor for today's healthcare consumers. However, engagement must be mindfully catered to specific situations. When it comes to scheduling appointments, patients actually prefer an automated healthcare workflow approach over talking to a human. Regardless of its form, engagement is still essential in all aspects of the care continuum, and physicians can find it hard to engage when every administrative task has to be completed by hand.
If you're still devoting time and resources to manual patient access tasks, you're not only falling behind in the competitive healthcare industry, but you're also missing an opportunity to enhance the overall patient experience. Fortunately, countless tasks — scheduling, preregistration, registration, and admissions — are no longer paper-based and don't require nearly as much hands-on involvement as they used to.
Given this reality, automated healthcare solutions can and should take are of scheduling and other mundane tasks. Ultimately, automation will allow administrative employees to focus on other areas of engagement, like financial counseling for patients. Employees will have more time to help patients understand their financial obligations and perhaps set up a payment plan before procedures, avoiding the sticker shock of a surprise bill months later.
The touchless approach
In the Patients Before Paperwork initiative mentioned above, the ACP concluded that "excessive administrative tasks have serious adverse consequences for physicians and their patients." At Experian Health, our automated healthcare solutions reduce those consequences by creating a touchless approach that only requires human intervention for exceptional cases.
A touchless, automated healthcare workflow makes patient access predictable so you can spend more time serving patients. For example, our eCare NEXT® solution is a single platform that automates every step of the revenue cycle. Users only work on prescreened accounts with actionable follow-ups. Touchless Processing™ takes care of the rest through intelligent automation.
You can effectively implement Touchless Processing throughout the rest of your organization by integrating eCare NEXT with Experian's other solutions:
Registration QA
When eCare NEXT is integrated with Registration QA, for instance, you can automatically access patients' insurance eligibility in real time and identify registration inaccuracies early in the revenue cycle. This significantly reduces claims denials that can cut into revenue and take up more time to correct and resubmit. Payer-specific information can also be stored and automatically updated to ensure accuracy every time that payer comes up.
Authorizations
You can carry the touchless approach even further by expanding your suite of solutions with our Authorizations.The platform automates authorization management using the payer authorization requirements already stored and updated in the system. Authorization completes inquiries and submissions without user intervention to further reduce denials and expedite reimbursements.
When done manually, administrative tasks related to orders, scheduling, preregistration, registration, and admissions are a drain on any healthcare organization's resources. Minimizing staff involvement in these tasks improves the experience for physicians and patients alike, but it requires automated healthcare workflow solutions that can be seamlessly integrated into the workflow.
With Experian Health's Touchless Processing solutions, providers can exercise greater control over these tasks and significantly improve revenue recovery. This will give physicians and employees more time to focus on creating a more efficient, effective, and positive experience for everyone involved.