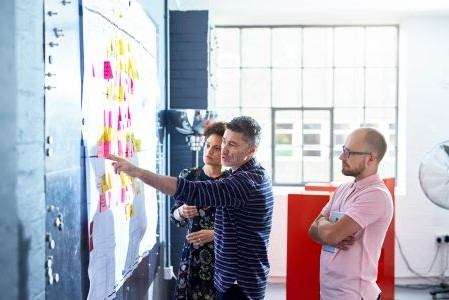 Employment verification is an essential process that confirms the accuracy of employees' employment and income information. It is used in different situations, such as determining eligibility for loans, mortgages, and other financial products, verifying employment history for job applications, and ensuring compliance with federal regulations. However, the employment verification fulfillment process can be time-consuming and complex for employers, especially for large organizations with a high volume of verification requests. At the same time, inaccurate or delayed verification can cause further complications for employees as well as result in other adverse consequences, making it critical for employers to have a process for efficient employment verification.
Having an Efficient Employment Verification System in Place
Responding to employment verification requests in a timely and efficient manner is vital for a number of reasons. It helps employers ensure legal compliance, the accuracy of employee information, and the protection of employee privacy. To that end, it is important to have a system in place to ensure efficient employment verification.
Some of the steps employers can take are to develop a standard process for handling employment verification so that everyone within the organization knows what to do, and establish procedures for responding to verification requests, including what information to provide and how to handle different types of requests. It is also essential to keep accurate records of employee job history, education, and other qualifications to save time and reduce the risk of errors. In addition, employers should establish open communication with a requesting party, build trust, and ensure a smooth and efficient employment verification process.
Another step employers can take to ensure efficient employment verification is automating the process. Thus, both employers and employees can benefit in different ways:
With automated verification, employers can complete verification requests in a matter of minutes, as opposed to the hours or even days that it might take to complete manual verifications. This allows them to free up time and focus on other pressing tasks, minimize any disruptions, and reduce costs related to conducting employment verification. In the meantime, this can enhance employee experience because fast and efficient employment verification is more likely to leave a positive impression on them.
Automation can help reduce the risk of errors and inaccuracies that may occur during manual verification processes, such as data entry mistakes or misinterpretation of information. Automated systems are designed to check for inconsistencies, ensuring that the information provided is correct and up-to-date, thus benefiting both employers and employees;
Increased efficiency is another benefit of automated employment verification given that one of the key advantages of using automated systems is their ability to handle a large volume of requests. This way, employers can streamline the process and reduce the workload which can be particularly helpful when responding to urgent verification requests. At the same time, employees' requests can be processed more quickly, reducing the wait time for important employment-related decisions such as loan applications, rental applications, or other types of verifications.
Finally, automated systems are designed with robust security protocols and encryption standards to protect employee data and prevent unauthorized access. Enhanced security is one of the most important advantages of automated employment verification because it helps improve the security of employee data by reducing the risk of human error, data breaches or other security issues that could compromise sensitive information.
In addition to this, third-party verification services can help employers handle employment verification more efficiently by providing a range of features that streamline the process, ensure compliance with the necessary regulations and provide detailed information about employees. Some of these features include:
Public Service Loan Forgiveness
Public Service Loan Forgiveness (PSLF) is a federal program that forgives student loan debt for individuals who work in certain public service positions. Employers can help them qualify by providing accurate and timely information about employees' employment and job duties, which can be essential for determining eligibility for student loan forgiveness.
Employees can use a self-service option to automate the completion of most of the PSLF form and generate it from the employee portal. This eliminates the need for employers of HR staff to complete the form for the employee, thus saving time and effort for each party involved in this process.
Expanded Wage Buckets
This feature allows for more detailed information about an employee's compensation to be included in employment verification. This is helpful for both employers and employees alike, as it provides more clarity and transparency around the employee's earnings, which can be essential when determining eligibility for different types of programs and benefits.
Also, when employers outsource employment verification, they do not want to respond to additional questions because the verification report is lacking detail. The expanded wage buckets feature eliminates follow-up questions from verifiers and by eliminating this back-in-forth between them and employers, employees get the benefit they deserve quickly and efficiently.
Customizable Employer Letters and Templates
Another way to ensure efficient employment verification is by using customizable employer letters and templates. With this feature, employers can provide standardized verification information to agencies and organizations that require it, reducing the need for manual verification and saving time.
Employers can use common or standard letter templates, but also have the option to customize the verbiage, letterhead and content. Also, this feature helps them eliminate workload as it offers a self-service option to employees.
There are various scenarios where a letter is appropriate to use to show employment as well as for travel or immigration. While it does not substitute for a verification report, it can be an important supplement for employers and their employees to have a fully outsourced verification fulfillment solution.
Adding Signatures to Letters
Adding signatures to letters can help ensure that they are authentic and provide an added layer of security. This is especially useful for remote work arrangements where manual signatures may not be feasible. Electronic signatures contribute to more efficient employment verification, reduce the need for manual signatures, and save time for employers and employees alike.
Verifier Credentialing
Another benefit of automated employment verification is the rigorous credentialing of verifiers before they are granted access to the verification service. This eliminates the need for employers or HR staff from responding to a verifier and providing employee data that does not have authorization or permissible purpose. At the same time, employees also have transparency into their information and verification activity and history.
ACA Compliance
The Affordable Care Act (ACA) requires employers to offer affordable health insurance to their employees. Employment verification is an important part of ACA compliance because it helps employers confirm the eligibility of employees for such coverage.
Employers must provide employment verification information to insurance companies or government agencies when requested. This information may include the employee's name, Social Security number, job status and hours worked. With an automated solution, they can ensure both efficient employment verification and ACA compliance.
Streamlining the Employment Verification Process for Better Results
With the rise of remote work and the increasing importance of compliance with federal regulations, it is more important than ever for employers to have an efficient and accurate employment verification process. Relying on a third-party verification service that offers a range of features is the right step that brings multiple benefits for each party involved.
Automated employment verification leverages technology to quickly and accurately verify an individual's employment history and income, thus saving time and resources for employers. It also provides a high level of data security and compliance with relevant laws and regulations, helping to protect sensitive employee information. Therefore, automated and efficient employment verification streamlines the entire process while helping organizations maintain compliance and make informed decisions based on accurate data.
Eliminate the need for human intervention and possible errors and rely on the automated employment verification solution that uses advanced technology, enhances security, and provides fast and reliable results.