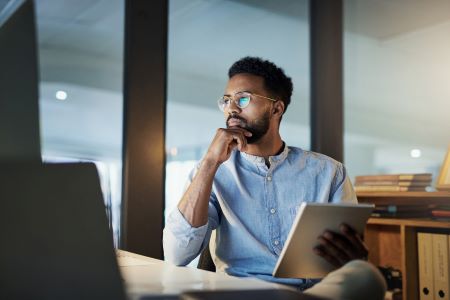 There are various reasons why employees may need to provide income verification and employment verification documents to a third party, such as a financial institution or a future employer if they are changing jobs. These documents are used to confirm their employment status, employment dates, salary information and other details.
Types of income verification and employment verification documents depend on the purpose for verification as well as what an organization allows employers and HR departments to share with third parties. Given that these documents can determine outcomes of big life moments for employees, it is essential for all parties involved to include proper and valid information.
Reasons Verification Documents are Requested
While employees may not have to disclose why they are submitting a request for income and employment verification documents, this usually happens for one or more of the following reasons:
Requesting a loan payment reduction or deferral, and the bank asking to see proof of current income before determining whether to approve the request;
Pursuing an employment opportunity, and the company requesting employment verification as part of a background check process;
Applying to rent a home, and the property management company asking to confirm that employees can afford their deposit, rent payment, maintenance, and other associated costs; or
Applying for a home mortgage or an auto loan, and the lender wanting to confirm that employees have a steady job and enough income to cover monthly payments before approving the loan.
Common Verification Documents
The information included in employment verification and income verification documents depends on what the requesting party needs, as well as state requirements regarding the types of data employers are permitted to disclose with third parties. In addition to this, employees may be required to sign a release form before employers can share the requested information with a third party.
Employment Verification Documents
Employment verification documents may be necessary for a number of situations, ranging from a lender evaluating an applicant for a new loan to an employer evaluating a potential new hire's qualifications for hiring purposes.
The most common proof of employment is an employment verification report issued by an employer. Even though there is no specific format required for the employment verification report, it is important to include all the specifics required by the third party. Depending on the circumstances, some employment verification reports are more detailed than others, but most of the information provided is generally the same. It is also important to ensure the accuracy of the report to avoid delays or denials.
A standard verification of employment report includes the following key information:
The date the report was created;
Dates of employment;
Job title;
Employment classification;
Annual compensation; and
A description of an employee's responsibilities.
The employment verification report should also include the contact details of the individual responsible for verifying the employee's information.
In addition to the employment verification report, there are other documents used to provide necessary information, including:
Pay stubs and other salary information that demonstrate an employee's earnings over an extended period of time;
References from people at their current place of employment; or
Contracts and other signed documents.
Income Verification Documents
Income verification documents are used for several reasons, with the main purpose determining if someone is eligible for a service, a loan or a rental. Since this type of verification serves to ensure that applicants can afford what they are pursuing, understanding how to show proof of income is essential.
An income verification report can summarize income and employment. Therefore, an income verification report includes basic income information to give a clear picture of a person's earnings, such as average workweek hours, yearly salary, or hourly wage, and how a renter foresees this income will be sustained in the future. In many cases this may be preferable to a proof of income letter. An income verification report can also serve as a recommendation that further assures the landlord the renter can be a trustworthy tenant.
In addition to an income verification report, a lender or renter can ask for other supporting documents to show verifiable income. Some of them are:
Wage and Tax Statement or Form W-2 reporting total annual wages and providing a renter's overall income status;
Paystubs proving proof of consistent income over a longer period of time;
Form 1099-MISC reporting various types of income someone may receive throughout the year for non-salary positions, usually provided by independent contractors and self-employed individuals;
Bank statements, also used by self-employed individuals, tracking any income that gets deposited into their accounts;
Federal Income Tax Return or Form 1040 providing information about all sources of income of a prospective tenant;
Social Security Benefits Statement proving the income of individuals who receive retirement, disability, or Supplemental Security Income (SSI) benefits; or
Worker's Compensation Letter providing information on lost wage compensation as verifiable income by employees who are injured on the job.
Importance of Providing Verification Documents
Given that employment and income verification can affect employees during some of their biggest life-changing events, it is critical to understand how they may request information to be shared, and how an employer can best provide the appropriate documents to successful fulfill verification.
Whether they are buying a home, applying for a job or seeking financial aid or public assistance, employees need to present employment verification and income verification documents, and in some situations, it is necessary to gather more than one. It is also important for employers and HR departments to comply with local and federal laws during this process. At the same time, both employers and employees need to make sure they fill out employment verification and income verification documents completely and honestly in order to avoid penalties for making false disclosures.
To ensure faster and more secure verifications and free up HR departments from this time-consuming and complex task, employers can automate employment and income verification. This allows them to meet employee needs and make sure their employment data is secure and instantly available while eliminating redundant verification processing and workforce labor.
Use an advanced solution to eliminate time and money spent processing employment and income verification requests, handle all of the verifications in a timely and secure manner while ensuring accuracy and the best employee experience.