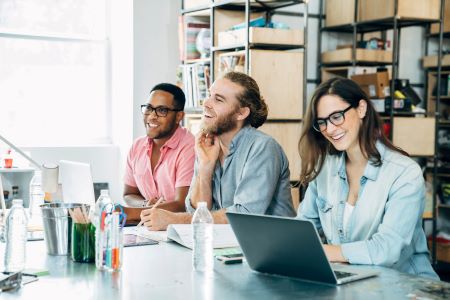 As the world of work evolves, employers' needs change with it. Updated practices, new policy requirements and shifting employee priorities can present problems or opportunities. HR, payroll and tax departments face bigger workloads and more pressure when processes are not updated to reflect changes. However, when these practices and solutions also evolve, employers turn their compliance processes into a competitive advantage. Day & Zimmermann saw an opportunity to upgrade their employer processes after the success of Experian's employment and income verification solution to simplify operations and improve the overall employee experience.
Comparing Different Employment and Income Verification Solutions and More
Day & Zimmermann is a family-owned company specializing in construction and engineering, operations and maintenance, staffing, security and defense. Founded in 1901, it is one of the largest privately held companies in the United States with a global workforce of 51,000 in more than 150 worldwide locations, making the company no stranger to complex HR, payroll and tax requirements.
In 2007, Day & Zimmermann chose uConfirm to manage commercial verifications through the basic service model previously offered. Based on the success and their level of satisfaction of the commercial fulfillment, they expanded to the full-service model where all employment and income verifications (including Social Service) are managed through Experian Verify (formerly uConfirm). This solution got the company out of the paper-based process for employment and income verification and offered efficient automation with strong data security practices. Recently, an offer from an alternative provider prompted a review of not only their service from Experian Verify, but all their employer service solutions from several different providers.
"Since we revisited our verifications product, we decided to look at all the other services we were getting and consider what else Experian offers," explained Bruce Tumolo, Director, BSO Compliance and Accounts Payable with Day & Zimmermann. "This started the RFP process to get updated pricing and offers from a variety of different vendors."
To respond to new challenges and evolving needs, Day & Zimmermann looked at a range of vendors with different solutions and pricing across the employer services market. Their strong desire was to improve the overall employee experience, drive operational efficiency and increase data security and privacy.
This RFP process, and the positive experience with employment and income verification fulfillment, led Day & Zimmermann to add other solutions from Experian Employer Services, including Unemployment Cost Management, Year-End Tax forms and Online Pay Statement Services.
Using Experian Employer Services Across the Employee Lifecycle
A major deciding factor for Day & Zimmermann to expand its relationship with Experian Employer Services was their experience with the employment and income verification fulfillment solution.
"With the positive experience with the verifications services, we know that Experian has been very responsive and taken care of issues," added Tumolo. "We were entrenched in the paper process for verification fulfillment and liked the Experian Verify (formerly uConfirm) process. It made the decision easier to move to Experian for additional services based on the positive experience of the verification process."
The company also valued Experian's security processes in place to protect their employee data.
"It's a lot smoother and more beneficial to work with one vendor in general," said Tumolo. "It makes it more efficient and easier to know who to talk to for our different needs."
This efficiency, along with strong data security and an improved employee experience, prompted moving more processes over to Experian Employer Services. Using Experian for both W-2s and pay statements gives their employees the ease of visiting one portal for both payroll processes. Experian Verify also continues to offer their employees a faster, more secure verifications process with less burden on internal HR resources.
About Experian Employer Services
Employers asked Experian to enter this market as a partner they can trust to help meet new challenges.
The goal of Experian Employer Services is to simplify the processes of providing employees with needed paperwork while respecting their time, private lives, and data privacy, and communicating with government agencies to ensure legality and compliance. This goal is accomplished by investing in innovation and providing workforce management solutions of grand scale powered by high-touch customer support, while filling in the gaps of the current market to address clients' greatest pain points.
Learn more about why employers are switching to Experian Employer Services.