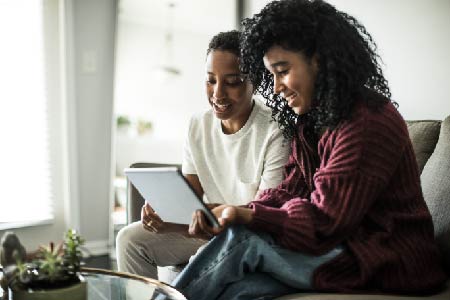 Company culture plays a crucial role in shaping the success of your business. It helps your organization attract and retain top talent, increase employee engagement and boost your business performance. However, creating a positive culture is often easier said than done. Creating and maintaining a positive company culture is usually left up to an organization's HR department. HR and company culture go hand in hand, as HR departments are responsible for hiring, training and developing employees.
How can HR influence company culture? In this guide, we'll provide tips on how to improve culture as an HR department to ensure your business has employees who feel valued, protected and engaged at work.
Defining Company Culture
This term refers to employees' shared values, attitudes, beliefs and behaviors and how they shape the environment in which they work. Often, company culture is referred to as the personality of a business, which defines how employees interact with one another.
Your mission statement, values and vision often shape your business culture. Your business culture can be heavily influenced by an HR department, leadership styles of executives and managers, the work environment and employee engagement.
The Importance of Company Culture and the Role of HR in Shaping It
Promoting a positive workplace environment is important for many reasons. To start, it can help increase employee engagement, making them more motivated in the work they do, which can increase productivity and, in turn, profitability.
Additionally, a strong company culture can increase job satisfaction, lowering employee turnover rates and costing your organization money in recruiting, hiring and onboarding. On the other hand, negative company culture can result in low morale, poor performance and high turnover, which can cost your business.
So, how can HR influence company culture and shape it? There are several ways HR and company culture work together. Here's how:
Communicating values: One of the primary responsibilities of an HR department is clearly communicating what the company stands for and the organization's values. An HR department can help implement programs that align with the company's culture by effectively communicating the values and mission. Programs HR can implement include wellness initiatives, employee recognition programs and diversity and inclusion efforts.
Promoting a positive work environment: HR departments are also responsible for establishing a positive work environment. This can be done by offering flexible work arrangements, providing performance feedback to employees and offering career development opportunities to help employees succeed and grow in their roles.
Ensuring transparency: It's crucial that employees feel part of the decision-making process of big company decisions. An HR department can build a positive company culture by maintaining transparency and building trust through open communication. This way, employees can feel comfortable sharing ideas, thoughts and feelings, creating a sense of belonging for staff that can lead to higher engagement and retention.
These are just some ways HR and company culture go together. A human resources department plays a crucial role in how employees feel about their organization. They must implement strategies that help employees feel supported and comfortable in their place of employment.
Key Elements of an Engaging Company Culture
There are several key elements of an engaging company culture that prioritizes employees' well-being and creates a sense of belonging. Some of these elements include:
Clear communication: Employees want to feel informed about their company's goals, values and mission. Clear and consistent communication can help employees understand what's expected of them to contribute to their company's success.
Diversity and inclusion: Employees want to feel safe in their work environment, which means companies need to be inclusive and accepting of all backgrounds. It also means companies need to embrace diversity to promote innovation and creativity.
Employee appreciation: Every employee wants to feel valued for their work, which means organizations need to recognize the contributions employees make to help the company grow.
Collaboration: An organization that encourages teamwork can help foster a positive company culture, as it helps develop a sense of community and shared purpose.
These are some elements of an organization with a strong and positive environment.
Benefits of a Strong Company Culture
The role of HR and company culture is crucial, as there are many key benefits of fostering a positive environment that can help a business succeed. Below are some of the top advantages:
Improved employee retention: Retention refers to an organization's ability to keep its employees working for them, which means it's no surprise that a positive company culture can improve employee retention. Employees who work for a business that values them and fosters inclusion and acceptance are more likely to stay.
Higher engagement: A strong company culture also helps employees feel connected to their organization and its values, making them more committed to their work, increasing productivity and job satisfaction.
Increased customer satisfaction: Not only does a strong company culture make employees happy, but your customers as well. Employees who feel valued and engaged are more likely to provide exceptional customer service.
Stronger brand image: By having a positive company culture, you can increase your brand's reputation, which can help attract and retain top talent.
Company culture can significantly impact your business, and these are only a few of the many benefits of fostering a positive company culture. Other benefits can include increased profitability due to a boost in productivity and innovation, as well as improved collaboration among teams.
Strategies for Improving Company Culture Through HR
Now that you know why HR and company culture are important, how can HR influence company culture and improve it? Below are some tips on how to improve company culture as an HR department.
Hire for Culture Fit
One of the primary responsibilities of an HR department is recruiting, hiring, onboarding and retaining staff. The people you bring into your organization play a vital role in the culture of your company, which means part of the interview process should focus on finding a culture fit. This means hiring employees who align with the company's culture and values. This can be done by involving the team in the hiring process, developing interview questions that focus on culture, such as those centered around the candidate's past work experiences, and looking beyond their resume and assessing their personality, communication skills and problem-solving capabilities.
Foster a Sense of Belonging
As an HR department, you can foster a sense of belonging in the workplace in several ways. To start, you can encourage employee engagement by helping employees get involved in decision-making processes and company events that connect employees with their peers and community. You can also provide mentoring and coaching programs that help employees develop their skills and offer work-life balance programs that help reduce employee burnout.
Communicate Company Values
HR departments should work with senior leadership to define the company's values and communicate those core values with the rest of the organization. To communicate these values, HR can implement them into day-to-day operations, whether it's through training and development programs, internal communication channels like newsletters and social media or incorporating values into performance evaluations.
Develop Employee Engagement Programs
Another tip on how to improve company culture is developing employee engagement programs. While this can take careful planning, there are several effective programs you can implement. To get started, conduct a needs assessment that identifies areas that may need improvement by issuing surveys or hosting focus groups. From there, you can develop program goals and objectives to design activities, such as social events, team-building exercises or leadership training. After a program is implemented, continually evaluate its effectiveness and communicate the program to get employees engaged.
Lead by Example
Lastly, lead by example if you want to improve company culture. By embodying your organization's values and mission, you can show employees what you want your company culture to look like. Whether exemplifying a healthy work-life balance that values employee well-being or promoting transparency and inclusion, showing up as your authentic self and displaying the culture you want can help employees get on board.
Creating a Culture That Inspires and Motivates
Company culture plays a vital role in the success of a business, and HR departments are integral in promoting a positive workplace environment that helps employees feel connected and engaged. With this guide, you can better understand the key elements and benefits of fostering a positive company culture and implement our tips on how to improve company culture. From there, you can continue to grow your company, retain top talent and increase productivity.
At Experian Employer Services, our workforce management solutions can help HR departments build a positive company culture. By streamlining HR tasks, such as pay statements that give employees transparency and easy access to their earnings or completing I-9 administration or unemployment management, HR departments can improve the employee life cycle within their organizations. With less time for manual, time-consuming tasks, HR departments can allocate more resources to improving other business areas, which helps foster a strong company culture.