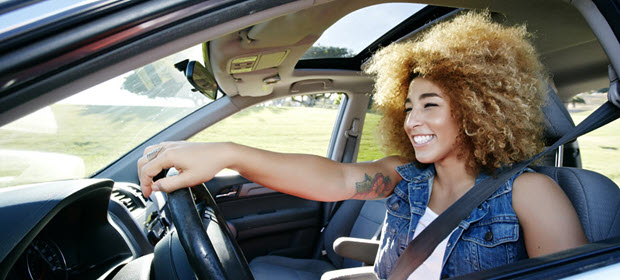 When acquiring inventory for your used lot, using AutoCheck Vehicle History Reports is like an 'insurance' policy! As the industrial-strength vehicle history report, AutoCheck helps dealers manage risk and confidently buy and sell more of the right vehicles. We're so confident in our solution that we offer buyback protection.
When is AutoCheck Buyback Protection available?
AutoCheck Buyback Protection is available for vehicles with an AutoCheck vehicle history report if a certain title brand is found after the vehicle is reported to be free of the brand.
AutoCheck Buyback Protection provides:
A full year of coverage to protect consumers from major title problems that the Department of Motor Vehicles may have missed
Coverage for the purchase price of the vehicle (up to 110% of the NADAguides.com published retail value) PLUS up to $500 in aftermarket accessories
Title brands covered by the Buyback Protection plan include:
Junk or salvage
Dismantled, rebuilt, or reconstructed
Flood damage
Hail damage
Fire damage
Bought back by the manufacturer ("lemon law")
Odometer exceeds mechanical limits
Odometer was not actual mileage
How do consumers take advantage of AutoCheck Buyback protection?
Consumers must register for AutoCheck Buyback protection within 90 days of the vehicle purchase date
The AutoCheck report must have been run before purchasing the vehicle
Consumers must provide a copy of the front and back of the branded title certified by the issuing state. The branded title must have been issued at least 60 days before the AutoCheck vehicle history report was run.
Consumers must complete and submit a claim form and provide a complete copy of the AutoCheck vehicle history report
Consumers have one year from the vehicle history run date to file a claim
Don't forget to remind your customers to register for the protection plan!

Manage risk and protect your business with AutoCheck
AutoCheck vehicle history reports can help you make the most informed decisions and minimize risk when purchasing a used vehicle! With tens of thousands of distinct accident sources, AutoCheck has more accident data than other providers.
AutoCheck has data from over 95% of U.S. auction houses with 82% manufacturer coverage of open recall data for vehicles on the road
We aggregate and analyze tens of thousands of distinct accident sources; many provided only to AutoCheck
The only VHR integrated on all the top consumer vehicle shopping sites
Become an AutoCheck Member Today!