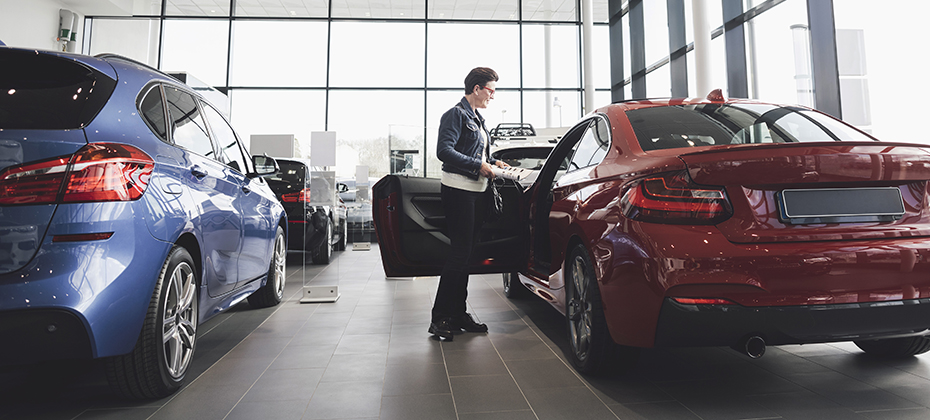 As we reflect on the challenges the pandemic forced on the automotive finance market, there is no doubt the industry remained resilient, all things considered. That's not to say there weren't some impacts, which become even more noticeable as we look at Q2 2021 data.
Because of the industry's quick pivot to ensure forward momentum, we know the year was somewhat of an anomaly. One example was manufacturer incentives to bring people back into showrooms, which caused interest rates, loan terms and consumer preferences to shift significantly. Now, we see these things leveling out, so rather than comparing directly to an anomalous quarter, it's helpful to compare to Q2 2019 to provide better context.
For example, the average new vehicle loan amount dropped year-over-year, which isn't something we typically see. However, we know that last year, in Q2 2020 we saw consumers finance more full-size pickup trucks, likely due to strong incentives, which drove up the average loan amount.
In Q2 2021, the average new vehicle loan amount was $35,163, down from $36,121 in Q2 2020, and up from Q2 2019, when the average new vehicle loan amount was $32,345. We see a similar trend in average new vehicle loan terms, which was 69.36 months in Q2 2021, down from 71.31 in Q2 2020, but still up slightly from Q2 2019, when the average was 68.84 months.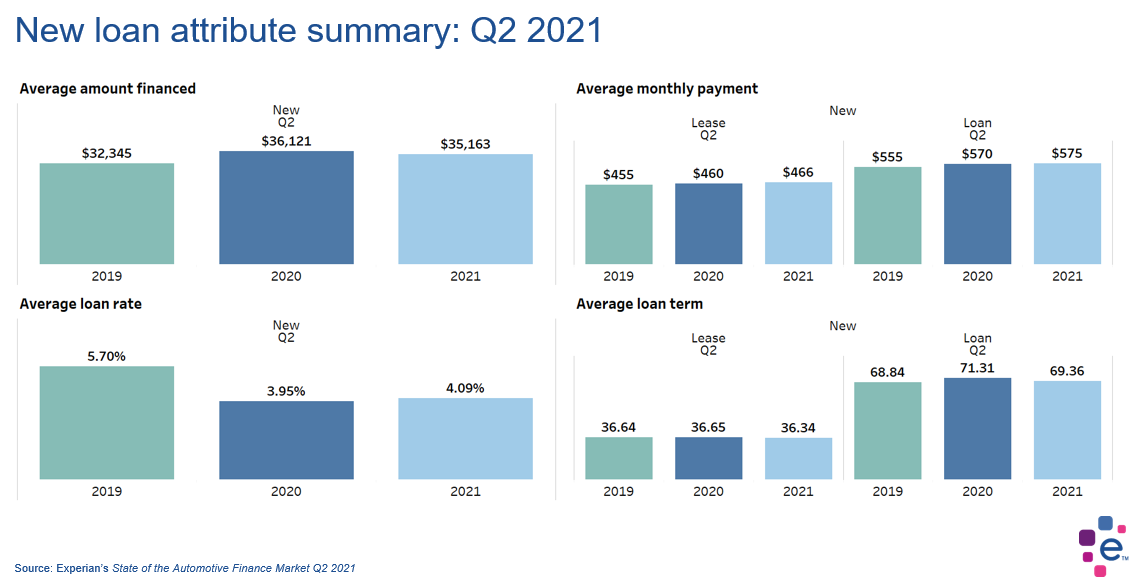 Average interest rate saw a significant drop last year as well, from Q2 2019 to Q2 2020, from 5.7% to 3.95% year-over-year. In Q2 2021, we see it come back up slightly, at 4.09%. Ultimately, the decrease in average term and increase in average loan rate drove average payments up slightly year-over-year, which clocked in at $575 in Q2 2021, up from $570 in Q2 2020 and $555 in Q2 2019.
Loan term distribution is another area we're seeing return to a more normal range. In Q2 2020, as part of incentive packages, we saw a notable increase in the percentage of loans falling into the 73-84 month category, with these terms making up 33.77% of new vehicle loans, compared to 30.28% in Q2 2019. We saw this level back out, coming in at 31.72% of loans in Q2 2021.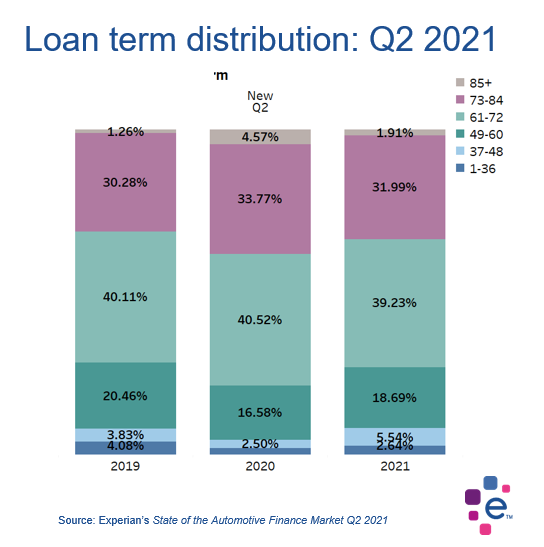 While the industry proved resilient at navigating last year's challenges, it is encouraging to see things begin to level out to pre-pandemic levels. As we continue to manage current challenges, like the microchip shortage, understanding the full context of data will likely require comparisons that go beyond year-over-year for a more useful baseline of market performance.
To learn more, and see deeper comparisons to  2019, watch the full webinar: State of the Automotive Finance Market: Q2 2021.