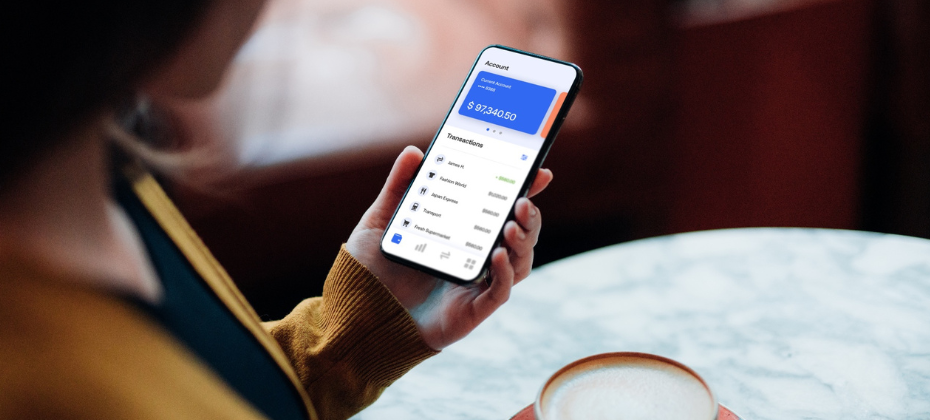 Americans swipe, tap or insert their debit and credit cards at supermarkets, gas stations, restaurants, hotels and ATMs, conducting more than 74 million daily transactions.¹ Despite the volume of transactions, just 23% of banking customers give their bank high marks for its range of products, services and financial advice.²
A hyper-digital, ever-changing banking industry means that there are more choices for financial service providers than ever before — and customers are taking full advantage of the options. On average, consumers have more than six different financial products and 82% of consumers between the ages of 18 and 24 acquired financial services products from new providers in the past 12 months.²
Digital transformation for banks is more crucial than ever, with some studies showing that 78% of bank customers prefer to access their accounts via a website or mobile app (with less than half of those surveyed ranking branch access as an important feature when shopping for a new checking account).³
Banks must embrace innovative strategies to elevate the banking customer experience in a competitive market. Here are some ways to boost customer retention and drive profitable growth.
Rethink processes
Complex processes and excessive paperwork needed to open accounts, approve credit cards and process loan applications can frustrate customers. In 2022, up to 60% of consumers said they would abandon the onboarding process to open a digital bank account if the process took longer than five minutes,4 which in turn, can lead to lost revenue.5
Digital transformation initiatives can resolve these issues to improve the customer experience. Banks that leverage solutions, like artificial intelligence and automated data-driven decisioning solutions, to facilitate faster, more streamlined services can reduce friction, expedite processes and decrease wait times, resulting in improved customer satisfaction and retention.
Reduce fragmentation
Financial services are more fragmented than ever. Retail banking customers often use different providers for their checking and savings accounts, credit cards, investments, mortgages and other banking products. The options to access those accounts are also diverse, with customers choosing from brick-and-mortar branches, websites and mobile devices.
Increased fragmentation means that the need to create an omnichannel experience should be top of mind for lenders. One survey found that 70% of consumers rated a consistent experience across channels as "extremely important" or "very important" when selecting their primary bank.6
Additionally, the current retail banking landscape often fails to reward consumers for loyalty. Fewer than 15% of banks provide comprehensive rewards to those who use a single bank for multiple products or services, even though reducing fragmentation and taking a holistic approach to meeting customer needs can provide a competitive advantage.²
Personalize the digital experience
While digital banking has reduced face-to-face interaction between banks and customers,² consumers still expect a personalized banking experience. Their top demands for personalization tools are ones that can help them avoid fees and deliver automatic account alerts.7
Experian has shown that using data analytics can lead to an improved understanding of customer needs and preferences, while customer segmentation enables the creation of targeted marketing campaigns, customized product offerings and tailored financial advice. These efforts towards a more personalized banking experience help increase customer satisfaction and loyalty.
Provide more touchpoints
An increasing number of branch closures and greater demand for digital banking services mean that just 3% of banking transactions are conducted in person.²
Customers are more willing to use digital channels for services like opening accounts and applying for loans.8 Banks can promote credit offers and product recommendations via email, social media and mobile banking applications while providing real-time digital customer experiences and prioritizing consistency across channels.
Embracing a multichannel approach to marketing can help banks achieve better results, making it easier to cross-sell customers, amplify offers and meet consumer expectations for a personalized digital experience.
Go beyond banking
Experian research found that 80% of customers felt their relationships with financial institutions were "purely transactional," but the customer experience in banking is about more than deposits, withdrawals and interest payments.
Customers want resources and information to improve their financial well-being — and providing it can build trust, improve customer retention and boost revenue. Although more than two-thirds of customers expect companies to understand their needs and expectations, just three in 10 banking customers felt their financial providers met their demands.9
Using digital channels to provide education might be more effective than encouraging appointments with customer service representatives, especially for the 29% of consumers who don't feel comfortable asking about financial products.10 These tactics can help you:
Leverage artificial intelligence to provide educational resources and personalized financial advice.
Monitor user transactions for unusual activities and push information about online security or fraud protection.
Employ chatbots to provide investment information and credit score monitoring and respond to questions about products ranging from mortgages to credit cards.
Enhance your customer retention strategies by focusing on credit education and helping customers at every stage of their financial lives.
Foster a customer-centric culture
Globally, banks have invested $124 billion in artificial intelligence, machine learning and other technologies to make retail banking services more efficient and effective.²
Personalization is still imperative, and putting the customer first must remain the highest priority. For large, multichannel banks, a mere one-point improvement in the customer experience score can lead to an incremental $123 million in revenue; the same one-point increase in the customer experience score can generate $92 million in revenue for a direct bank.11
Achieving those results requires a solid strategy for an improved banking customer experience. Experian leverages customer-level analytics and provides comprehensive solutions to expand digital transformation efforts, drive acquisition and improve customer retention.
To learn more about solutions, visit us online.
1Federal Reserve (2023). Commercial Automated Clearinghouse Transactions Processed by the Federal Reserve
2Accenture (2023). Global Banking Customer Study
3Forbes Advisor (2023). U.S. Consumer Banking Statistics
4Digital Banking Report (2022). Best Practices for Successful Digital Account Opening
5Abbyy (2022). State of Intelligent Automation Report, Customer Onboarding Pain Points and Drivers Q4-2022
6Deloitte Insights (2018). Accelerating digital transformation in banking
7D. Power (2022). U.S. Retail Banks Struggle to Differentiate, Deliver Meaningful Customer Experience as Economy Sours, J.D. Power Finds
8McKinsey & Company (2022). Best of both worlds: Balancing digital and physical channels in retail banking
9Experian (2022). Building customer loyalty through financial education
10Milken Institute (2021). Financial Literacy in the United States
11Forrester (2022). Who Does it Well and Why it Matters