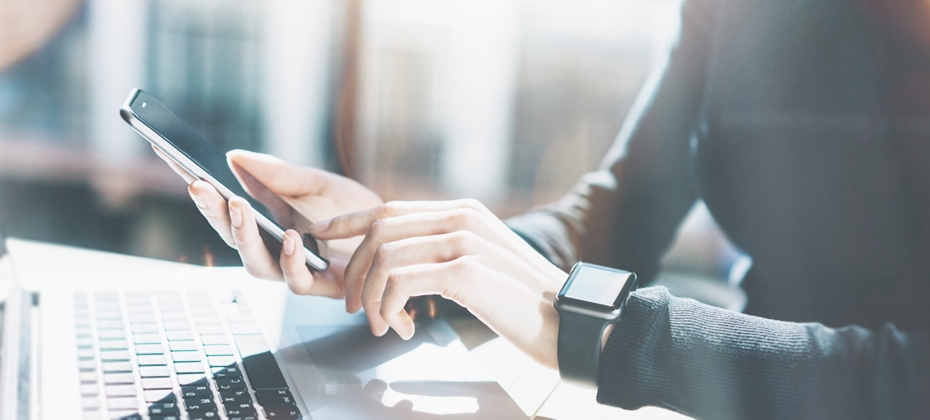 As we enter 2017, it's no surprise people are buying and selling online and using their mobile devices more than ever.
At the close of November, Adobe released its online shopping data from Black Friday, Cyber Monday, and the overall holiday season. According to the data, the major November holiday shopping season was driving close to $40 billion in online and mobile revenue alone — a 7.4% increase year-over-year!
Every year, we see tremendous growth in spending through online and mobile channels. Interestingly, this pattern is not just indicative of consumer spending and overall market confidence. The consumer pattern also illustrates a clear change in communication preferences — with the ever-present shift toward digital.
In general, consumers are interacting more and more through both online and mobile channels for all of their personal needs, including banking and financial services; and the lending community is anxious to continue connecting to consumers where they need them most. No longer is digital communication the "cool thing to do," but rather it is essential.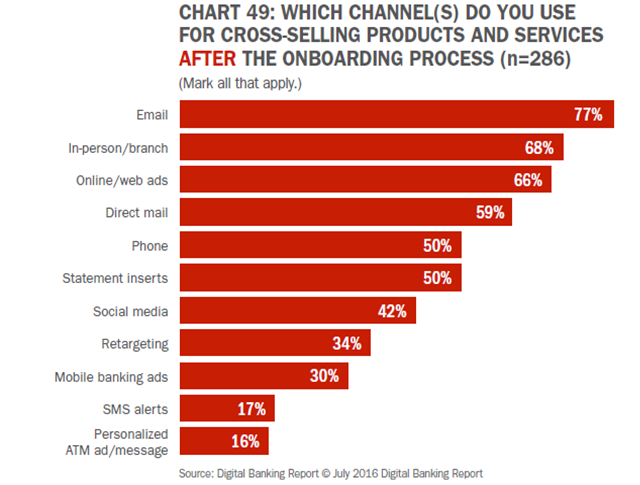 While Experian's lending customers still find tremendous success in direct mail prospecting, many financial institutions are preparing to implement an enhanced acquisition strategy in 2017. This strategy includes multi-channel prospecting initiatives to present consumers with preapproved credit offers. In addition to direct mail, our customers are evaluating digital channels such as email, mobile, and other online channels to improve the overall consumer experience and responsiveness. In the latest Digital Banking Report, published in July 2016, email is the top channel financial marketers are turning to for cross-channel marketing after the initial onboarding process (as illustrated in chart 49), but you can see social media and retargeting are rising in the ranks.
In Sept., 2016, Experian was named one of the top 100 most innovative companies for a third year by Forbes magazine. A key part of that success was driven by investments in Experian's Data Lab and Experian Marketing Service's Audience Engine, which is an audience management platform that changes the way the advertising industry buys and measures media. We are focused on meeting our customers and the consumer where they need us most.
Bottom line? As you refine your goals for 2017, the financial services sector should dig deeper when making connections. They must reach consumers where they want to connect – and that means a successful credit marketing strategy will be one that includes both direct mail and digital communications.
A new year is the perfect time to re-evaluate those same-old, same-old marketing and acquisition tactics. We're not saying you need to abandon direct mail, but it is certainly time for lenders to complement their direct mail efforts with a savvy digital plan as well. Resolve to do it better in 2017.