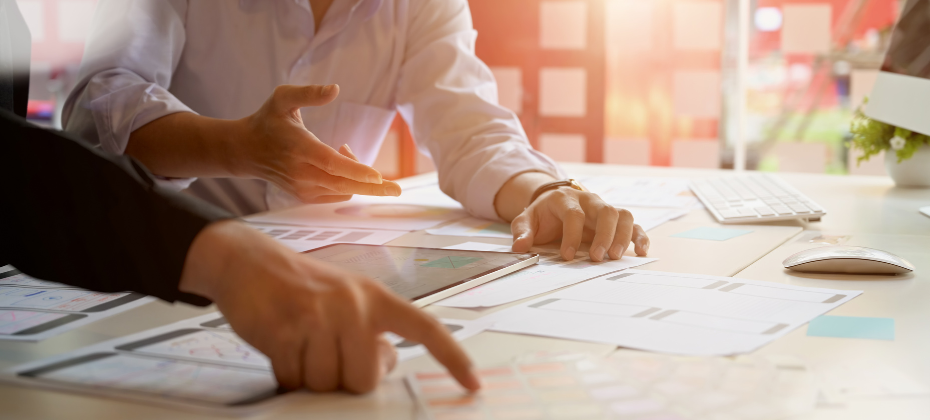 The rise of the digital channel lead to a rise in new types of fraud – like cryptocurrency and buy now, pay later scams. While the scams themselves are new, they're based on tried-and-true schemes like account takeover and synthetic identity fraud that organizations have been working to thwart for years, once again driving home the need for a robust fraud solution.
While the digital channel is extremely attractive to many consumers due to convenience, it represents a balancing act for organizations – especially those with outdated fraud programs who are at increased risk for fraud. As organizations look for ways to keep themselves and the consumers they serve safe, many turn to fraud risk mitigation.
What are fraud risk management strategies?
Fraud risk management is the process of identifying, understanding, and responding to fraud risks. Proper fraud risk management strategies involve creating a program that detects and prevents fraudulent activity and reduces the risks associated with fraud.
Many fraud risk management strategies are built on five principles:
Fraud Risk Assessment
Fraud Risk Governance
Fraud Prevention
Fraud Detection
Monitoring and Reporting
By understanding these principles, you can build an effective strategy that meets consumer expectations and protects your business.
Fraud risk assessment
Fraud protection begins with an understanding of your organization's vulnerabilities. Review your top risk areas and consider the potential losses you could face. Then look at what controls you currently have in place and how you can dial those up or down to impact both risk and customer experience.
Fraud risk governance
Fraud risk governance generally takes the form of a program encompassing the structure of rules, practices, and processes that surround fraud risk management. This program should include the fraud risk assessment, the roles and responsibilities of various departments, procedures for fraud events, and the plan for on-going monitoring.
Fraud prevention
"An ounce of prevention is worth a pound of cure." This adage certainly rings true when it comes to fraud risk management. Having the right controls and procedures in place can help organizations stop a multitude of fraud types before they even get a foot in the door. Account takeover fraud prevention is an ideal example of how organizations can keep themselves and consumers safe.
Fraud detection
The only way to stop 100% of fraud is to stop 100% of interactions. Since that's not a sustainable way to run a business, it's important to have tools in place to detect fraud that's already entered your ecosystem so you can stop it before damage occurs. These tools should monitor your systems to look for anomalies and risky behaviors and have a way to flag and report suspicious activity.
Monitoring and reporting
Once your fraud detection system is in place, you need active monitoring and reporting set up. Some fraud detection tools may include automatic next steps for suspicious activity such as step-up authentication or another risk mitigation technique. In other cases, you'll need to get a person involved. In these cases it's critical to have documented procedure and routing in place to ensure that potential fraud is assessed and addressed in a timely fashion.
How to implement fraud risk management
By adhering to the principles above, you can gain a holistic view of your current risk level, determine where you want your risk level to be, and what changes you'll need to make to get there.
While you might already have some of the necessary tools in place, the right next step is usually finding a trusted partner who can help you review your current state and help you use the right fraud prevention services that fit your risk tolerance and customer experience goals.
To learn more about how Experian can help you leverage fraud prevention solutions, visit us or request a call.