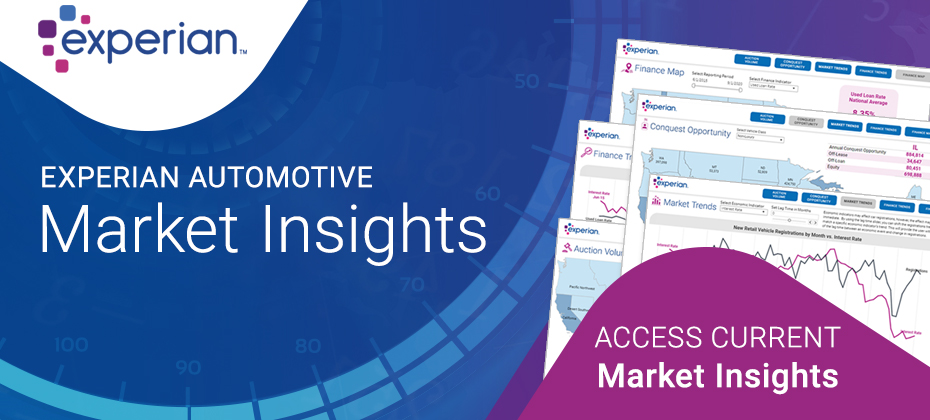 It goes without saying that the automotive industry has been through a lot this past year. Initially hit hard during the early days of COVID-19, it has been resilient and shows signs of rebounding. But despite the recovery, it's hard to overlook the fact that the automotive industry and the rest of the economy have encountered two large-scale downturns within the last 12 years. And while the underlying factors behind the Great Recession and COVID-19 are considerably different, auto dealers are likely left wondering how to continue to stimulate the recovery, but more importantly, protect and prepare themselves from future downturns.
In short, the answer is data.
If we've learned anything from the unprecedented events of this year, it's that trends can shift and change rapidly. We've observed correlations between certain economic indicators and the potential impact to the industry. Now, more than ever, dealers should be leaning into data to stay close to trends in real-time, adjusting strategy accordingly.
It might feel overwhelming to stay on top of it all, but dealers don't have to face it alone. To help dealers maximize data, we launched Experian Automotive Market Insights. The dashboard provides a variety of insights, including auction volume by region, vehicles coming off-lease, off-loan or have positive equity, correlations between economic events and finance trends. In addition, dealers can use a range of economic indicators to scenario plan and gauge how far in advance these trends may impact the automotive industry.
This level of information can help auto dealers tackle their biggest challenges and create a more comprehensive strategy for their businesses. They can use the insights in a variety of ways, such as how to restock amid inventory shortages or uncover conquest opportunities to drive sales growth. For example, since the beginning of September, the highest volumes of vehicles at auction are in the central, east, southeast and southwest regions—all above 137,500 units.
Of course, as this year has proven, it's not enough to just tackle the immediate challenges. Dealers will also need to address and prepare for larger economic issues before they occur. For instance, understanding how unemployment may potentially alter vehicle registrations. Based on Experian data, the lag time between the peak of unemployment and decline in vehicle registrations was approximately one month. This level of insight provides dealers with an opportunity to adjust their strategies and budgets ahead of economic crises.
We can't predict the future, but we can use history to inform our decisions moving forward. While every economic downturn is different, understanding how certain events impact the automotive market is important for dealers to prepare their strategies. Leveraging data is crucial for staying on top of trends, and pivoting business decisions in challenging times.
Visit Experian Automotive Market Insights for more information.