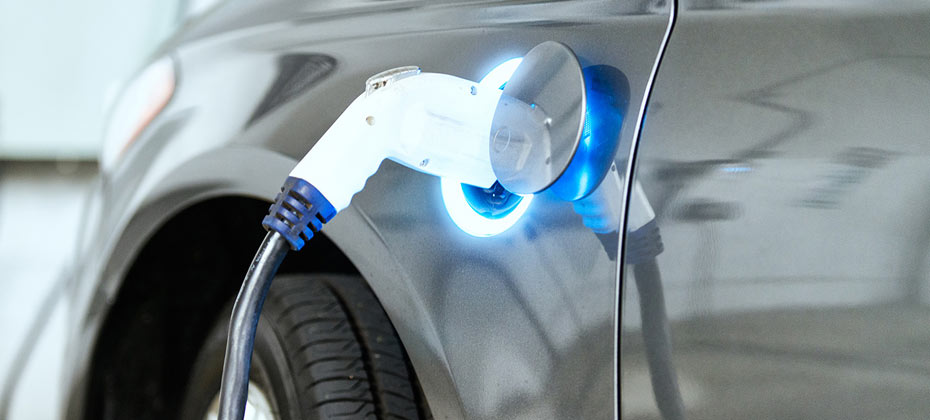 Last month, Mercedes-Benz announced it would push the North American introduction of the EQC all-electric SUV from 2020 to 2021. The company said it made the move to focus on demand in Europe. It's true that electric vehicles (EVs) are more in demand across the Atlantic, but there are several factors that impact adoption of EVs in the U.S. ranging from costs, limited government incentives and to a lack of a nationwide infrastructure.
Since General Motors launched the EV1 in 1996, electric vehicle technology has always felt like it's right around the corner.  "Battery costs will come down," is a common refrain repeated by many industry observers.  Discussion of charging infrastructure and how to make cities EV ready is seemingly ubiquitous.
The reality is EVs and hybrids still have a low share of vehicles in operation (VIO) even after more than 20 years on the market. Electric vehicles have 2.08 percent of total VIO share through September 30, 2019.  Full sized pickup trucks (15.7 percent), midrange cars (10.1 percent) and entry-level crossover utility vehicles (9.5 percent) are the top three vehicle segments on the road today.
Despite the low overall VIO share, registrations of new electric and hybrid vehicles have nearly tripled since 2015. But, a deeper look at the numbers shows Tesla drives almost all EV growth. Elon Musk's high-profile startup had 33.3 percent of EV registrations in the first three quarters of 2015 and leaped to 77.1 percent of EV share through the first three quarters of 2019.
Tesla is gobbling up market share at the expense of other manufacturers. Nissan, for example, had 26.5 percent of EV market share through the first three quarters of 2015. Its share fell to 5.3 percent through the first three quarters of 2019. Chevrolet dropped from 19.2 percent the first three quarters of 2017 to 7.3 percent in the first three quarters of 2019.
The general malaise in non-Tesla EV sales comes at a time when most manufacturers are ramping up plans to flood the market with EV options. General Motors, for example, has announced it will launch 20 EV models between now and 2023. GM CEO Mary Barra recently told reporters and analysts, "GM believes in the science of global warming. We believe in an all-electric future. It's not a question of if, but when."
But, Toyota EVP Bob Carter had a slightly different take:
"Somebody's got to buy these things. I've been saying we're going to see electrified Armageddon. Because of the cost premium, supply is going to get ahead of true customer demand."
The reality? Both are probably right. Electric vehicles are coming. As Mary Barra said, it's just a question of when. The challenge for automakers is to figure out the correct timing. If as, Bob Carter said, supply out paces demand, it could make for a bumpy road for manufacturers.
To learn more about the latest automotive trends impacting the marketplace, view the full Q3 2019 Automotive Market Trends Analysis.