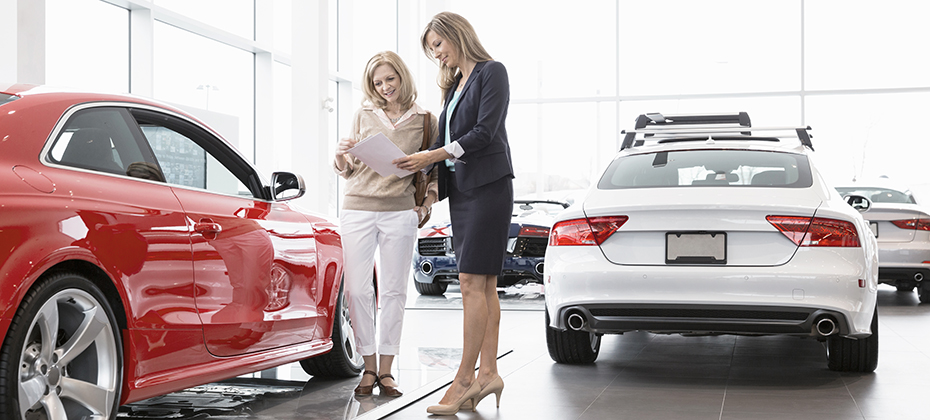 Vehicle affordability has been a main topic of conversation in the auto industry for some time, and based on the data, it's not going unnoticed by consumers. The average new vehicle loan in Q1 2019 reached $32,187, while the average new vehicle monthly loan payment hit $554.
How are car shoppers reacting? Perhaps the biggest shift in Q1 2019 was the growth of prime and super prime customers opting for used vehicles. The percentage of prime (61.88 percent) and super-prime (44.78 percent) consumers choosing used vehicles reached an all-time high in Q1 2019, according to Experian data.
Not only are we seeing new payment amounts increase, but used loan amounts and payments are on the rise as well, though the delta between the two can be one of the reason we're seeing more prime and super prime opt for used. The average used vehicle loan was slightly above $20,000 in Q1 2019, while the average used vehicle payment was $391. We know that consumers often shop based on the monthly payment amount, and given the $163 difference between average monthly payments for new and used, it's not surprising to see more people opt for used vehicles.
Another way that consumers can look to have a smaller payment amount is through leasing. We're continuing to see that the top vehicles leased are more expensive CUVs, trucks and SUVs, which are pricier vehicles to purchase. But with the average lease payment being $457 per month, there's an average difference of $97 compared to loan payments. In Q1 2019, leasing was down slightly year-over-year, but still accounted for 29.07 percent of all vehicle financing.
On the other side of the affordability equation, beyond cost of vehicles, is concern around delinquencies: will consumers be able to make their payments in a timely manner? So far, so good. In Q1 2019, 30-day delinquencies saw an increase to 1.98 percent, up from 1.9 percent a year ago. That said, banks, credit unions and finance companies all saw slight decreases in 30-day delinquency rates, and 60-day delinquencies remained relatively stable at 0.68 percent year-over-year. It's important to keep in mind that the 30-day delinquency rate is still well-below the high-water mark in Q1 2009 (2.81 percent).
The vehicle finance market appears to remain strong overall, despite rising vehicle costs, loan amounts and monthly payments. Expect consumers to continue to find ways to minimize monthly payments. This could continue the shift into used vehicles. Overall, as long as delinquencies stay flat and vehicle sales don't taper too badly, the auto finance market should stay on a positive course.
To watch the full Q1 2019 State of the Automotive Finance Market webinar, click here.