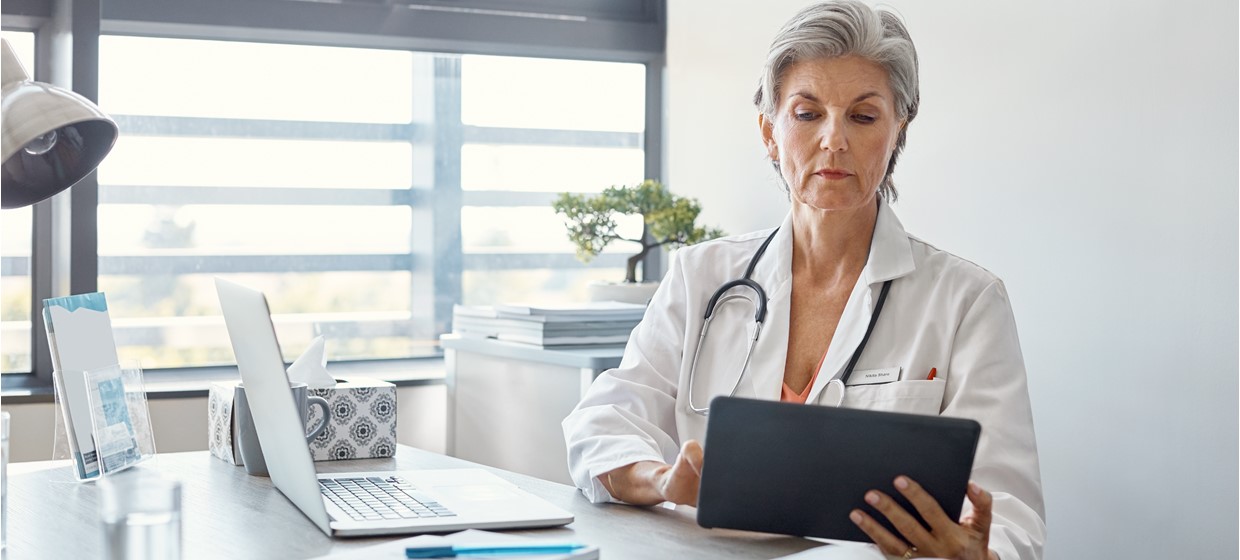 More than 4 in 10 working-age adults do not have adequate healthcare insurance in 2022, according to a recent survey by The Commonwealth Fund. Half of those surveyed said they'd be unable to pay an unexpected medical bill of $1000 within 30 days, and 46% said they'd postponed care because of concerns about cost. Recent data from Experian Health and PYMNTS showed very similar findings. This means providers must take proactive steps to find missing health insurance for their patients or risk negative impacts on their bottom line.
Aside from causing distress to patients and hindering access to prompt, effective care, inadequate insurance coverage also raises the risk of uncompensated care for providers. The American Hospital Association reports that hospitals have provided almost $745 billion in uncompensated care since 2000. What makes this even more frustrating is that in many cases, patients do have additional coverage that could help close the gaps, but they've either forgotten about it or are unaware of their eligibility.
Hunting down this missing health insurance is a daunting challenge for healthcare providers, but is essential if they are to avoid giving away care. Unfortunately, the problem is likely to worsen as patient volumes increase, and pressure mounts on collections teams that are already stretched. Finding undisclosed active coverage should be a priority for providers who want to avoid more revenue slipping through the cracks.
Watch the video to see how Coverage Discovery helps healthcare providers find previously unidentified coverage – while saving time and money.
Why is tracking down active coverage so challenging?
While the benefits of finding missing coverage are clear, doing so is less straightforward. In most cases, coverage has been forgotten because a patient has moved to a new house and/or state, changed employers, or experienced financial difficulties – all challenges that have been exacerbated by the COVID-19 pandemic. Patients may be misclassified as self-pay or as having only one form of insurance. In recent years, it has become more common for a patient to access care from multiple healthcare facilities, which adds layers of complexity to the reimbursement process and introduces more opportunities for data errors.
Providers must also contend with regulatory changes, particularly regarding Medicaid and Medicare coverage. For example, Medicaid enrollment grew by 25% between February 2020 and May 2022. Now, up to 14 million people are set to lose that coverage as the continuous enrollment requirement winds down with the end of the COVID-19 public health emergency nearing. Some will seek coverage outside the marketplace; others may be eligible to re-enroll; others will go without, seeking charity assistance.
Verifying active coverage in this context can be extremely resource-intensive and time-consuming for providers and their staff.
How can providers find missing health insurance quickly and accurately?
Providers can turn to automated digital solutions to ease some of these pressures. Coverage Discovery is the only comprehensive coverage identification solution that works across the entire revenue cycle. It searches government and commercial payers to find previously unknown insurance coverage in advance of scheduled appointments, at the point of service, and even after appointments have taken place. Using multiple proprietary data sources, advanced search heuristics and machine learning, it reliably identifies accounts that may be submitted for immediate payment under primary, secondary or tertiary coverage.
Running repeated checks at various points in the revenue cycle means the value of Coverage Discovery builds over time. The Director of Patient Access at Essentia Health says:
"We found 67% of coverage for accounts that were at self-pay or uninsured accounts at the time of pre-service and 33% at the time of post-service. We have found a total of 16,990 accounts since we went live on Coverage Discovery."
In 2021 Coverage Discovery tracked down previously unknown billable coverage in more than 27.5% of self-pay accounts representing more than $66 billion in corresponding charges. The business case is clear: collections and cash flow go up, while A/R balances, self-pay write-offs and charity care misclassifications go down.
What else can providers do to help patients manage the cost of care?
Clearly, patients benefit from collections processes that have the potential to reduce their financial responsibility. Reducing friction at the point of service and providing cost information upfront increases the likelihood of correct and timely payments, as well as helps consumers manage their financial obligations.
Patients today want to play an active role in their healthcare journey, and that includes making financial decisions in addition to care choices. Tools such as Patient Financial Advisor, Patient Financial Clearance and PatientSimple work alongside Coverage Discovery to empower patients and streamline complex payment processes. By providing an efficient, user-friendly suite of digital tools and solutions, health services can ensure a compassionate patient financial experience, get paid faster and increase profits.
The search for insurance coverage does not have to be complicated. Contact Experian Health to find out how Coverage Discovery makes finding missing health insurance easier.