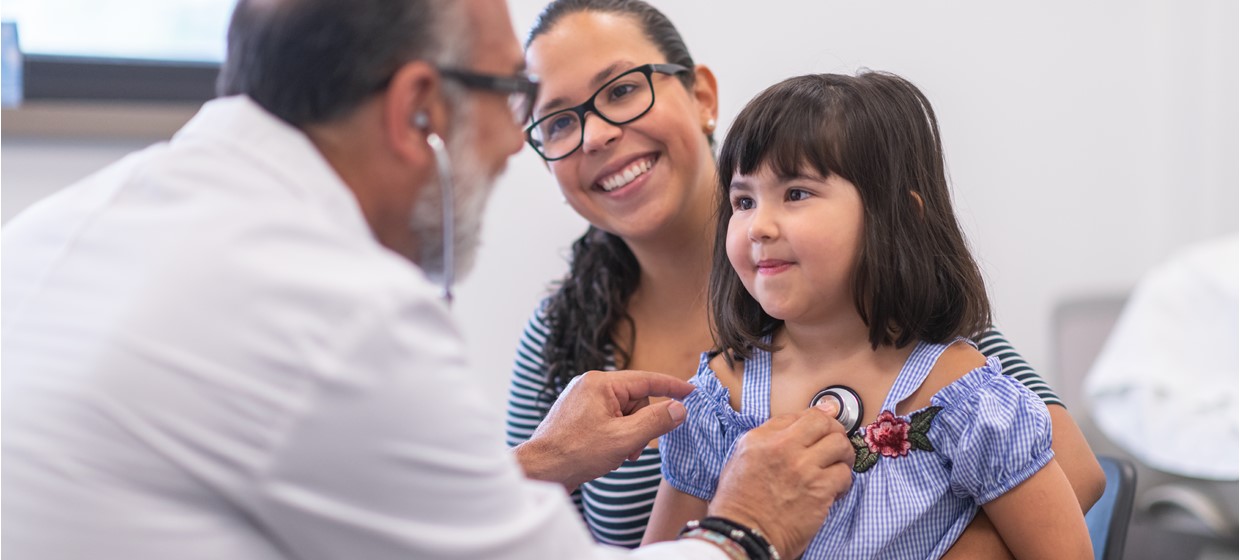 There's no room for error when it comes to determining a patient's medical bill. Incorrect charges, unexpected costs and confusing payment processes create poor financial experiences for patients. According to research by Experian Health and PYMNTS, patients are increasingly worried about their healthcare costs. 46% of those surveyed had canceled care after receiving a high-cost estimate, while 60% of those with out-of-pocket expenses said inaccurate estimates or an unexpected bill would prompt them to consider switching providers. For both patients and providers, the stakes are high. Providers must reexamine how to calculate patient responsibility in medical billing.
As patients' financial responsibility increases and the insurance landscape evolves, providers must be clear about what payers will cover, so that patient bills are as accurate as possible. Doing so will help streamline patient collections, improve the patient experience and drive revenue.
What is patient responsibility?
Responsibility for paying medical bills is apportioned between the patient receiving care, their insurance provider (if they have one), and government payers like Medicare and Medicaid (if the patient is eligible). "Patient responsibility" refers to the portion of the bill that should be paid by the patient themselves. The amount that falls to each party depends on several factors, and getting these calculations right is critical to the provider's revenue cycle.
Determining patient responsibility starts during the patient registration process, when the patient will be asked if they have insurance or not. If they are among the 8% of Americans without healthcare coverage, they'll be liable for the whole bill (or will have to find charity assistance). If they do have insurance, the provider will liaise with the payer to check that the proposed care is covered under the patient's plan. They'll also check whether any services or treatments need prior authorization from the insurer. Then, the provider can estimate how much of the cost of care will fall to the patient, and how much should be reimbursed by the payer.
The amount to be paid by patients may be split across the following categories:
Co-payments – these are a fixed, flat fee the patient pays toward their medical care at the time of service. If providers do not have accurate co-pay information at the time of the visit, they may have to bill or refund the difference later. Not all health plans include co-payments, and those that do may include exceptions.
Deductibles – this is the total amount the patient pays toward medical care each year before the payer contributes. For example, if a patient has a $1000 deductible, they'll pay the first $1000 of their medical bills, and any (eligible) costs on top of that will be paid for by their insurance provider. High-deductible health plans are attractive to patients who think they'll be unlikely to need care, as these plans often have lower monthly premiums. However, if they do need care, they'll owe a greater portion of the bill. If they're unable to pay, the consequences can be severe for both individuals and providers.
Coinsurance – this is the patient's share of the remaining medical costs after their deductible has been paid.
Out-of-pocket maximum – some health plans set an annual limit to the total amount a patient needs to pay toward care, including co-payments, deductibles and coinsurance. Once that limit is reached, the payer will cover eligible expenses for the remainder of the period in question.
Exactly how much the payer will pay depends on whether the proposed treatment is covered by the patient's plan, the amount the payer has agreed to pay for specific services, and whether the provider is in-network or not. Claims will only be reimbursed if all necessary coding and payer policy requirements have been met.
Revenue cycle management tools to calculate patient responsibility
With so many moving parts, manual calculations can be slow and inaccurate. When determining how to calculate patient responsibility in medical billing, providers should consider using automation and data-driven digital tools to compile all the necessary details for accurate patient estimates, and then follow through with systems and processes to optimize patient collections.
Here are a few examples:
Automate insurance eligibility verification. Without understanding exactly what the patient's active coverage includes, providers will remain one step behind in the medical billing and claims management process. Automating the verification process allows providers to capture up-to-date eligibility and benefits data, including the patient's co-pay and deductible amounts, so the patient's responsibility can be calculated pre-service.
Find missing and forgotten coverage. As more patients switch health plans and employer-based insurance changes, it's not uncommon for coverage to be forgotten. With Coverage Discovery, providers can run quick, automated and repeated checks to see if a patient may have active coverage that's been overlooked. Factoring this in could drastically reduce the patient's responsibility.
Automate prior authorizations. Many health plans require specific services to be authorized by the payer before being administered. Providers need to check these requirements pre-service, or they may not be reimbursed for the cost of care, which could affect the patient's bill. Obtaining authorization from health plans before administering specific healthcare services is a slow and expensive process, often causing delays and denied claims. The Council for Affordable Quality Healthcare (CAQH) notes that spending on these time-consuming transactions decreased as more providers adopted automated checks. Automated prior authorization workflows can give providers real-time insights into payer requirements, to get them on the path to reimbursement and give patients clarity about what they'll owe.
Why you should use a patient cost estimator when identifying how to calculate patient responsibility 
With the necessary insurance information at their digital fingertips, providers can then use a patient responsibility pricer to determine how much of the bill will fall to the patient via co-pays, deductibles and other out-of-pocket expenses.
For example, Patient Payment Estimates is a web-based price transparency tool that generates personalized estimates for patients before and at the point of service. Patients get a comprehensive breakdown of what they're likely to owe, so they can plan for upcoming bills or even pay upfront.
Not only do patient liability estimator tools give patients more financial clarity, save staff time and encourage faster patient collections, but they're also a route to compliance with new price transparency regulations. CMS specifically includes the use of price estimator tools in its advice on compliance with the Hospital Price Transparency Final Rule.
Speed up patient collections
Encouraging payment as early as possible will increase the chance of bills being paid in full, instead of lingering on the aged receivables list. In addition to upfront cost estimates, providers should make it as easy as possible for patients to pay. This might involve directing patients to appropriate payment plans or charity assistance, and connecting patients to convenient payment tools.
See how one health system achieved 25% higher recovery rates among patients most likely to pay using Collections Optimization Manager.
Inevitably, there will be some patients who cannot pay their bills. Rather than losing time chasing the wrong accounts, a tool like Collections Optimization Manager can show providers which accounts to focus on. By scoring and segmenting patient accounts based on the likelihood of payment, and adjusting as the patient's situation changes, Collections Optimization Manager helps manage resources more efficiently, while supporting a more compassionate patient financial experience. It also facilitates more effective use of collections agencies to minimize collections costs, and incorporates reporting and benchmarking tools to generate insights to optimize collections.
Find out how Experian Health's digital revenue cycle management solutions can help providers calculate patient responsibility in medical billing, to streamline collections and grow revenue.