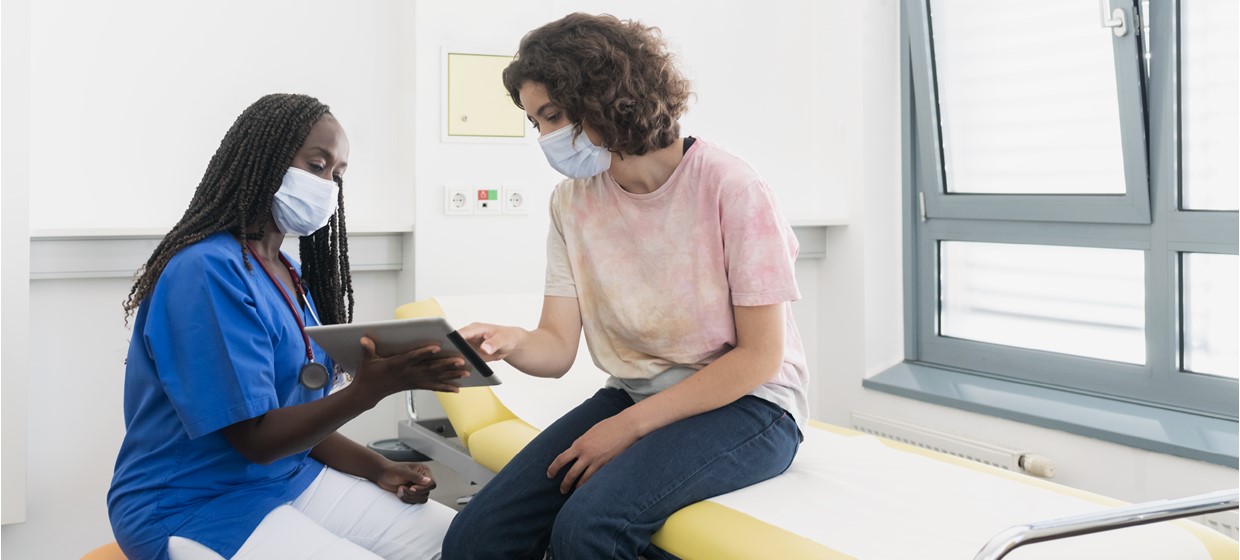 According to Jason Considine, Chief Commercial Officer at Experian Health, mounting financial pressure on consumers could lead to more patients missing healthcare payments. "Federal aid packages are being unwound, the country's opening back up so people are spending money on things they weren't spending money on before, and to compound that problem, we have inflation coming in at levels we haven't seen in decades," Considine said in a recent interview with PYMNTS. "That's going to have an impact on consumers." As households continue to feel the strain from rising inflation and other factors, providers need to embrace price transparency and move quickly to implement digital patient payment solutions and get ahead of growing medical debt.
Expedite payments with transparent pricing
The first task for providers is to make it easier for patients to plan for their medical bills by sharing cost information in advance. Among Experian Health's clients, Considine has noticed increasing investments in tools that provide clear, upfront patient estimates.
"Historically, this has been an area where providers haven't met the needs of consumers. As patients, we've always wanted estimates. This is not a new thing… but providers are getting better at this, and regulation is helping. We've seen an acceleration, though there is certainly a long way to go."
Patient demand and price transparency regulations (like the No Surprises Act) are driving faster adoption of patient estimate technologies. However, providers need to go further than simply providing price estimates. Providers need to be proactive in helping them access and understand those estimates. In a recent survey by PYMNTS and Experian Health, 15% of patients said they run into challenges when obtaining accurate cost estimates for appointments and procedures. While the technology is there, patients aren't always using the tools. Only 6% of patients with access to patient portals (that included access to cost estimates) said they knew the cost of care in advance. Providers need to cater to their customers and help remove hurdles that stand in the way.
Experian Health's patient estimate solutions go beyond simply providing estimates. These solutions give patients clear breakdowns of their expected out-of-pocket expenses, delivered online or by text message. They also connect patients to information about financial assistance options and payment plans and close the payment loop with direct links to pay.
Clear up coverage confusion by identifying insurance early
Another way to eliminate consumer confusion is with tools that help identify any missing or undisclosed insurance coverage, so payers and patients are billed correctly the first time. Considine says, "Oftentimes patients don't understand their healthcare insurance. It's quite complex and they may not know if it covers certain services. There are also a number of reasons why providers don't collect the right insurance information during the registration process. There are tools available to make sure you're actually billing the insurance when insurance coverage is available. That'll increase the likelihood of payment and reduce pressure on consumers."
One example is Experian Health's Coverage Discovery solution, which checks for any coverage eligibility early on and often throughout the patient journey. Providers get paid faster, avoid the collections challenges of self-pay receivables, and ease consumer frustrations about confusing coverage arrangements.
Cater to consumers with patient-centered payment plans
Considine says patients will gravitate towards the most convenient financial experiences, where they can get an understanding of what they owe before coming in, easily enroll in payment plans, store credit cards on file, and find easy ways to pay and engage with their provider online.
When it comes to payment plans, the data is available to help providers guide patients toward the most appropriate financial pathway. Considine notes that leveraging data to make smarter decisions helps consumers and patients alike. If the data shows that a patient is eligible for financial assistance, they can avoid unnecessary bills, which makes for a great patient experience. "And if the patients do need a payment plan, we can know that ahead of time and offer the right payment plan based on their financial disposition."
By simplifying the financial journey with patient-centered payments, providers can ease pressure on consumers, avoid lost revenue and foster patient loyalty.
Get paid faster by providing easy ways to pay
After clarifying the amounts to be paid, checking for available coverage, and determining the right payment plan, the final piece in the patient payments puzzle is the payment process itself. COVID-19 accelerated the use of digital payment tools. According to Experian Health and PYMNTS research, a quarter of consumers used digital methods to pay for their most recent healthcare visits, with 14% choosing to pay through patient portals. Providers that offer a range of flexible payment options and give digital-first patients a seamless consumer experience are going to stand out from the competition. Digital patient payment solutions are now table stakes.
Act now to protect against a wave of medical debt
While the impact of inflation over the coming year remains to be seen, Considine says that providers should move now to invest in technologies that offer convenience, flexibility and transparency to patients. "All of those things are going to expedite payments for providers and help reduce pressure on consumers, but I wouldn't wait. These solutions can typically take a little bit of time to get implemented, and then adopted by patients, so the time is now for providers to get ready, prepare and implement these technologies."
Download Experian Health and PYMNT's joint report, Accessing Healthcare: Easing Digital Frictions in the Patient Journey, to discover more about how patients are using digital patient payment solutions and opportunities to expedite healthcare collections.