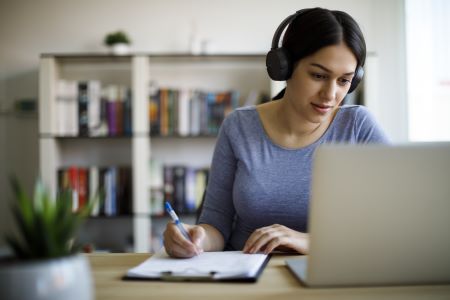 The Department of Homeland Security recently published a notice of proposed rulemaking in the Federal Register to establish a path for DHS to "authorize alternative options" for document reviewing procedures incorporated in the I-9 process. Comments on this proposal for alternative document procedures may be submitted until October 17, 2022.
This proposal seeks to make permanent some version of the relaxed procedures which allow remote viewing of documentation presented for I-9 purposes, which were implement in response to the COVID-19 pandemic. On March 20, 2020, Immigration and Customs Enforcement, (ICE), issued guidance allowing employers and their I-9 completer agents to remotely review I-9 documents, via video, fax, or email. The employer's responsibility regarding the 3-day rule was not changed, meaning they would still be required to obtain the documentation within 3 business days of starting work for pay. As part of the process, employers were directed to add a "COVID 19" note to Section 2 of I-9s employing this method to indicate that a later in-person review must occur. Once normal operations resumed, employers were to examine documentation in-person and add a "documents physically examined" notation to Section 2.
This guidance, which was originally set to expire in 60 days, was extended throughout the course of the pandemic and is currently set to expire at the same time as the current form I-9—October 31, 2022. In October of 2021, United States Citizenship and Immigration Services published a Federal Register notice seeking comments on regarding document examination procedures. Most of those comments were in favor of continuing/making permanent the remote reviewing procedures, stressing the point that such procedures would help alleviate issues posed by the in-person review requirement.
The current call for comments is a response to the previous comments as well as in recognition of changing workforce dynamics—employees are working remotely in large numbers and indicating a preference to remain remote.
Details regarding alternative procedures are being developed and may include some suggestions shared via comments. DHS is proposing adding a checkbox to the I-9, to indicate when the alternate procedure was used, and amending I-9 instructions to explain the purpose of that checkbox.
This change has the potential to greatly ease remote I-9 processes once implemented, especially for those employers with remote workforces.
Questions that remain include:
1) what sort of system will be implemented,
2) will employers who used the remote COVID processes still be required to do in-person verification for all I-9s completed using that process, and
3) will E-Verify be a requirement for use of remote processes going forward, to name a few. Given the expiration date of the current form, and the end date of the comment period, it would seem we may be in for an extension of the 10/31 date for the current I-9.
Stay tuned to this space for updates as they become available.
Learn about the Experian Employer Services solution for Form I-9 management.