Experian's 2019 Data Breach Industry Forecast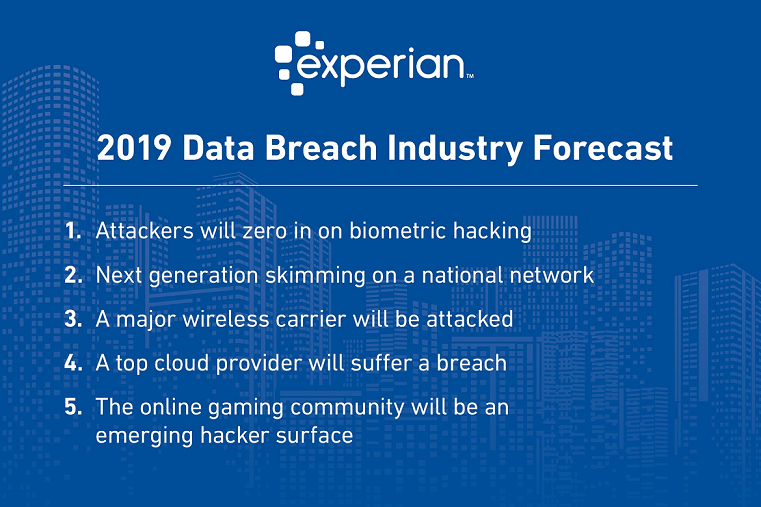 In our sixth annual edition of this Data Breach Industry Forecast, we investigated some new breach frontiers that hackers can exploit like biometrics, but also address the basics, so to speak, looking at breach surfaces such as the Cloud that present vulnerabilities that haven't been tapped out just yet.
Experian Data Breach Resolution outlines five predictions for the data breach industry in 2019. We've also added a bonus prediction, by Experian's dark web expert, as breaches and the dark web are intertwined today with consumers' information being exposed in a data breach ultimately ending up on the dark web for sale. We also look back on our predictions for 2018. Our predictions are rooted in Experian's history of helping companies navigate more than 25,000 breaches over the last decade.
Download Experian's Forecast below
Fill out the form below and download the document now.
Yes, I'd like more information about data breach preparedness and resolution.