Powering Innovation and Growth
The Experian Connect API provides easy access to embed credit functionality on your websites and mobile apps. Consumer-empowered sharing allows you to create products and services for previously unreachable markets:
Allow landlords, property owners, real estate agents and other small business professionals the ability to view a credit report online
Enhance rental applications with credit report data
Let tenants easily apply to more than one property by sharing their credit report with different property owners
The Experian Connect API gives you easy access to embed credit functionality on your site using a lightweight, modern restful API.
You will have access to:
Credit Scores
Share credit scores with other individuals to quickly see consumer's creditworthiness
Credit Reports
View and share credit reports. Report includes public records, credit inquiries and payment history on credit accounts
Flexible for Your Business Model
Simple, nimble, non-intrusive interfaces make it flexible for your business model.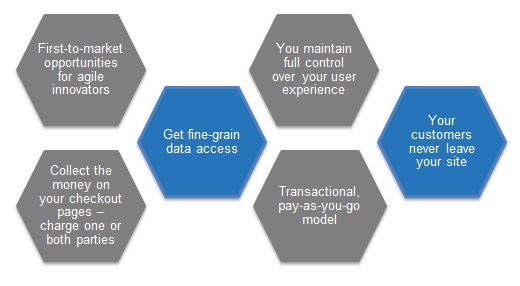 In today's rapidly evolving and technology-driven marketplace, businesses must set themselves apart from their competition.
Experian is the leading provider of consumer credit reports, scores and analytics
We maintain credit information on approximately 220 million U.S. consumers
We maintain demographic information on approximately 235 million consumers in 117 million living units across the U.S.
Experian's North America consumer and business credit databases contain more than 1.5 petabytes (1.5 quadrillion bytes) of data
Our team has the experience, expertise and dedication to provide our partners with the highest quality of credit management products and services