It's been one week since the highly anticipated Cannes Lions 2023 – the event of the year for advertising and creativity. We're thrilled to share our top four key takeaways from the event, showcasing what the industry will prioritize in the upcoming year.
Signal loss

At Cannes Lions 2023, experts underlined the detrimental effects of signal loss on advertising and emphasized the significance of having diverse channels. Discussions emphasized the importance of adapting paid media strategies to align with evolving consumer behaviors in order to remain relevant in the ever-changing landscape.
Urgency in planning and avoiding being caught without a solid strategy was a common theme throughout the event. Alternative identifiers, like first-party data, were highlighted, as they prioritize privacy-centric approaches. Contextual advertising emerged as a key part of the solution, providing relevant ads that fit seamlessly into the user's experience.
Collaboration
Collaboration was a major theme at Cannes Lions 2023. Attendees explored topics such as maintaining privacy and identifying the right attributes for effective targeting. Clean rooms were discussed as a way to ensure privacy when sharing data, and highlighted partnerships as the key to unlocking interoperability within the advertising ecosystem. The discussions underscored the need for industry players to join forces and collaborate on solutions that benefit all stakeholders in the ecosystem.
Personalization

Personalization was a key topic of discussion at Cannes Lions 2023, with its growing significance in advertising taking center stage. The event emphasized the need to focus on serving up tailored content that resonates with individual consumers, cultivating brand affinity.
The intersection of science and art was highlighted, emphasizing the role of data-driven insights and creativity in supporting frequency capping and delivering engaging content.
Advertisers are adapting to cookie deprecation by shifting from cookie-based third-party targeting to first-party data solutions. This is due to the significant changes in the consumer privacy landscape, which have limited advertisers' access to signals emitted by consumers through their devices and browsers. As a result, alternative IDs like UID2, Ramp ID, and ID5 are emerging as viable options for advertisers to continue personalized targeting.
Balancing AI and creativity at Cannes Lions 2023

Participants shared invaluable insights on how to strike the right balance between harnessing AI's capabilities and nurturing creativity to keep the human touch alive. The event emphasized the importance of understanding the boundaries of AI while utilizing tools that drive innovation and imagination. Attendees explored the dynamic roles that AI provides and discussed how it can help push the boundaries of their creativity while still keeping the human element intact.
As technology continues to advance, so does the need for advertisers to adapt their approach and integrate AI in a way that enhances their creative output.
Experian events at Cannes Lions 2023

We hosted a series of events that included a kick-off event and four panels. The activities were designed to provide attendees with valuable insights on various topics related to advertising and data privacy. Here's a recap of what we covered during the week.
Experian's Cannes Lions kick-off event

We co-hosted a kick-off event on Sunday with Audigent. It was a successful event that brought people together to launch an important week in the AdTech industry and build connections with clients and prospects alike.

Data on the sell-side

Ongoing signal loss has marketers, agencies, and platforms tapping directly into the sell-side for high-quality audience and context. In this panel, industry experts from Truthset, Captify, Audigent, Newsweek, and PubMatic joined Experian to discuss the imminent disappearance of cookies and the need to adapt and future-proof data privacy strategies. The deprecation of third-party cookies presents an incredible opportunity to redefine data privacy practices and empower consumers.

Our panelists emphasized the need to adapt and invest in alternative identifiers in order to thrive in a cookie-less future. Publishers were urged to create valuable content, engage in first-party activities, and consider the next generation of consumers who are growing up without traditional identifiers. The fragmented landscape calls for a variety of tactics and partnerships, while AI can provide opportunities to explore beyond deterministic identifiers, fostering creativity and innovation in advertising practices.
Stacking the marketer's toolbox for success

In partnership with Adweek Abroad in Cannes, industry leaders from FreeWheel, Tubi, and Instacart joined Experian to discuss opportunities for brands to unlock deeper, richer, and more scalable insights into current and potential customers.
The panelists highlighted several key considerations, including building a robust first-party data strategy, ensuring accuracy in data quality partnerships, and establishing better-connected communications and relationships with consumers.

Participants acknowledged the value of consumer data and urged advertisers to remain purpose-driven, always putting the viewer first. The freshness and recency of data were identified as critical factors for establishing quality connections with consumers and staying attuned to consumer trends.
What does the future of identity hold?

During this panel discussion, industry leaders from the IAB, MiQ, Cint, Direct Digital Holdings, and Tatari joined Experian to explore the future of identity.

The panelists discussed the challenges cookie deprecation poses in programmatic advertising and the need for new identifiers and solutions. They also acknowledged the expanding media landscape and the importance of frequency capping and attribution measurement in a post-cookie era. Trends to watch for include the potential consolidation of identifiers and the movement of first-party data in-house by larger media companies. Panelists shared different views on cookie deprecation readiness and the overhype of AI in the industry.
Streaming takes center stage
OMG, Roku, AMC Networks, Paramount, and Disney joined Experian to discuss streaming TV as a fragmented and evolving landscape. The panelists debated whether it has become a performance channel and emphasized the need for client education, attribution, and optimizing performance metrics. They also discussed reaching audiences across different mediums with data interoperability, audience targeting, and reliable identity solutions. The panelists explored the emerging trend of AI, optimizing ad placement, refining targeting, streamlining creative approval, and enhancing ad breaks.
Let's keep the conversation going

The innovation and possibilities for signal loss, collaboration, personalization, and balancing AI and creativity are limitless, but understanding exactly how to get there is what can make all the difference.
As we wrap up another successful week at Cannes Lions, let's use these conversations as an opportunity to advance together toward a more connected future — what trends are you most looking forward to? If you'd like to discuss any of these topics further, get in touch with us!
Check out more Cannes content:
Follow us on LinkedIn or sign up for our email newsletter for more informative content on the latest industry insights and data-driven marketing.
---
Latest posts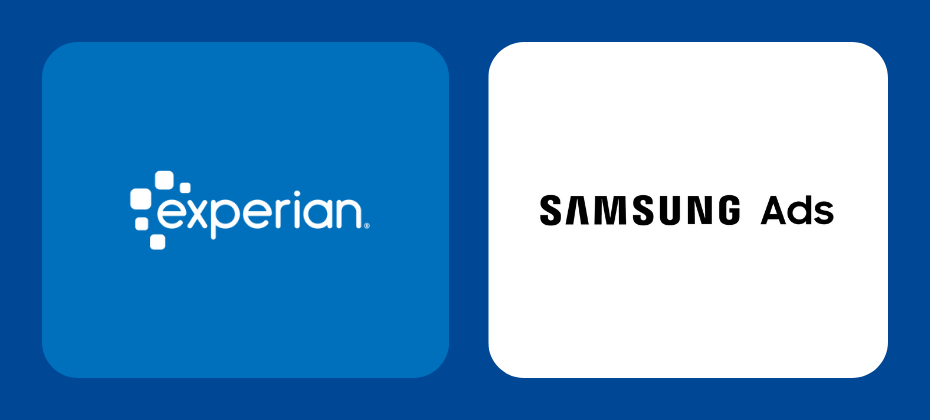 In the fast-paced advertising world, collaboration is crucial to keep up with the flux in consumer behaviors. Samsung Ads and Experian have joined forces…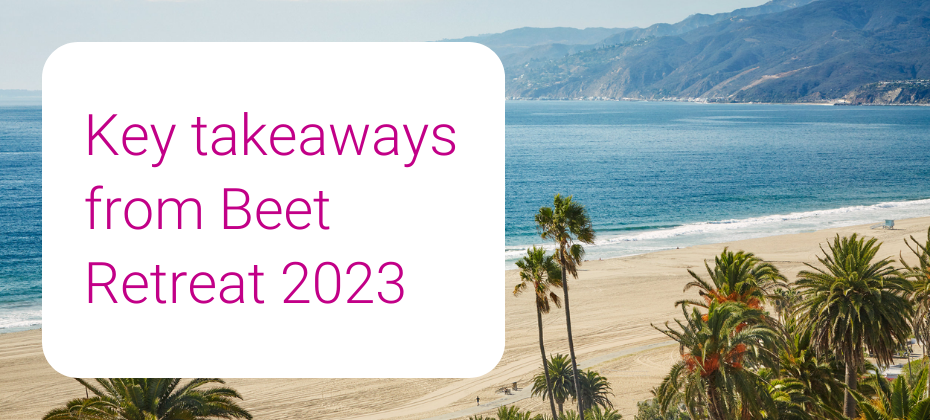 Industry leaders recently gathered at the influential Beet Retreat 2023 conference held in Santa Monica, sharing forward-looking perspectives on the future of advertising. This…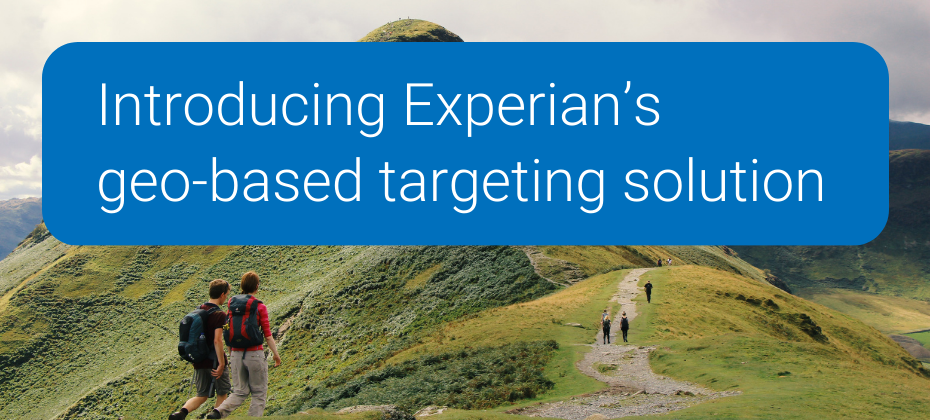 Experian is excited to introduce our new Geo-Indexed audiences. Our Geo-Indexed audiences use a new advanced indexing classification technology to identify and reach consumers…