As a marketer, you know that the digital landscape is always changing. That's why it's important to make sure you're equipped with the right tools every step of the way – no matter how rapidly things change. You want to ensure your strategies and tactics stay ahead of any changes in technology or consumer behavior, so what new marketing strategies should be in your toolbox in 2023?
Discover what industry leaders from Experian, Adweek, FreeWheel, Tubi, and Instacart had to say about what should be in every marketer's toolbox in 2023 at Cannes.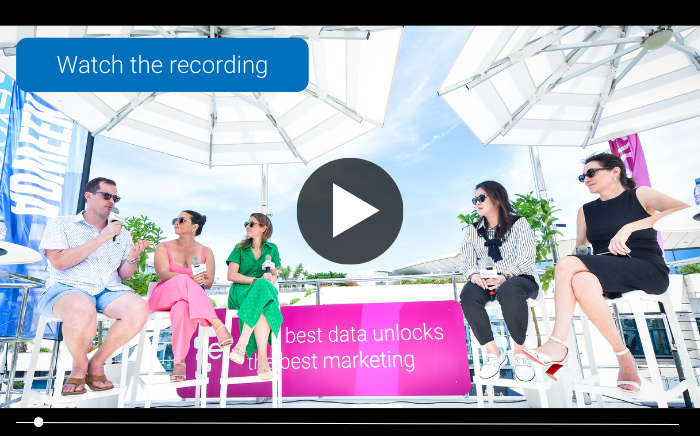 Keep reading to learn the top four new marketing strategies you need in your marketing toolbox for 2023 and beyond.
1. A plan for signal loss

The first item you should have in your marketing toolbox is a plan for signal loss.
The phasing out of third-party cookies presents both a challenge and an opportunity. This shift not only poses challenges but also opens up opportunities for alternative strategies.
On the one hand, it makes it more difficult to track users across channels and measure the effectiveness of marketing campaigns. On the other hand, it forces marketers to focus on building relationships with their customers and collecting first-party data.
Consumer behavior is changing

When we consider signal loss in a traditional sense, we think of the implementation of iOS 14, where we couldn't track click-based data from campaigns. It's important to reflect on the fact that the paid media ecosystem needed to adapt to new consumer realities.
Younger demographics are less likely to click on ads and instead engage in video environments. They discover brands through platforms like TikTok or Instagram. It's crucial to understand how people behave, where they discover products, and where influence takes place. This understanding becomes even more vital when targeting a young audience demographic.
Four things to consider when planning for signal loss

There are four things you should consider when building out a plan to address signal loss and fragmentation.

Channel diversification

You need to reach your customers on the channels where they are already spending time, such as social media, email, and your own website. You should work with platforms that have first-party data to understand how your customers interact with your brand.

Data privacy

You need to be transparent about how you are collecting and using customer data. You should also anonymize data whenever possible.

First-party data

First-party data is now more crucial than ever, awakening its importance in shaping our actions. The combination of channel diversification and first-party data will be essential in the years to come. By focusing on these two areas, you can build stronger customer relationships and create more effective marketing campaigns.
Contextual targeting

Contextual targeting is emerging as a viable method to deliver more relevant content to your intended audience.

By embracing signal loss, the alternative new marketing strategies that are emerging as a result, and adopting a privacy-centric mindset, you can navigate cookie deprecation.
2. Collaboration

The second item you should have in your marketing toolbox is collaboration within the AdTech ecosystem.
To address signal loss and changes in privacy, moving toward a more collaborative, holistic marketing ecosystem is key.
Two ways we can achieve better collaboration
Here are two ways we can create better collaboration in the AdTech ecosystem.
Enable interoperability

We should aim to create an ecosystem that fosters collaboration between marketers, publishers, advertisers, ad tech companies, and more. When we enable seamless interoperability, everyone can use the best data available.
Use clean rooms

We are witnessing a growing trend of collaboration between parties, where buyers and sellers share data in these secure environments. Clean rooms can help us develop data strategies in a controlled manner.
3. Generative artificial intelligence (AI)

The third tool you should have in your marketing toolbox is generative AI.
Benefits of implementing AI

There are three main benefits to implementing AI within your marketing strategy.
Enables creativity

Although AI and machine learning have long been part of our toolbox, this moment marks an extraordinary acceleration that expands our capabilities. Copywriters can now create visuals, and art directors can write compelling copy. It's an extension of what we're capable of, potentially alleviating the burden of repetitive tasks and enabling more time for collaboration, creativity, and strategic thinking.
By embracing generative AI, we can preserve valuable talent, prevent burnout, and invigorate the advertising industry.
Enables more personalization

The rise of personalization with AI has significantly increased the demand for tailored experiences. People now willingly allow AI agents to read their emails, hoping for quicker and easier responses. This shift signifies a change in the previous emphasis on privacy and consumer preferences. Consumers now see the value in exchanging personal information for more targeted services.
E-commerce has already witnessed this transformation with customized ads based on individual preferences and behaviors. For instance, if a CPG brand notices you're not purchasing meat, they won't serve you ads for meat products.
However, it's crucial to strike the right balance between being useful and intrusive. Users want relevant information that aligns with their needs without feeling intruded upon.
As we navigate this path, we must ensure that personalization remains beneficial and respectful of user preferences.
Helps drive impactful results and customer satisfaction

The tool is a perfect analogy for improving your job performance and business operations. Having the right data input to feed the machine is crucial, just like using the right ingredients to cook a perfect meal. Keeping the consumer in mind throughout the process is key. You can ensure customer satisfaction by putting the right ingredients in and allowing the machine to work its magic. Scaling up, repeating, and refining the process will drive impactful results.

4. First-party data

The fourth item you should have in your marketing toolbox is first-party data.
Benefits of implementing a first-party data strategy

Moving from a third-party cookie world to a first-party cookie world brings about significant transformation. Here are two benefits of implementing a first-party data strategy.
Greater accuracy

The shift to first-party cookies ensures greater accuracy, enabling us to establish critical mass through secure partnerships. This empowers us to strengthen and refine our personalization capabilities, much like Amazon's ability to anticipate customer needs before they arise. When you can predict and understand customer behaviors with remarkable precision, you can reach your customers with tailored and creative ads.
Identify high-growth audiences

First-party data can help you identify audiences with the greatest growth potential, ultimately optimizing marketing dollars for greater efficiency.
Watch our Cannes panel for more new marketing strategies for 2023

We hosted a panel with Adweek in Cannes that covered what should be in every marketer's toolbox this year. Check out the full recording below to hear from leaders at Tubi, Freewheel, Instacart, Adweek, and Experian.
Check out more Cannes content:
Follow us on LinkedIn or sign up for our email newsletter for more informative content on the latest industry insights and data-driven marketing.
---
Latest posts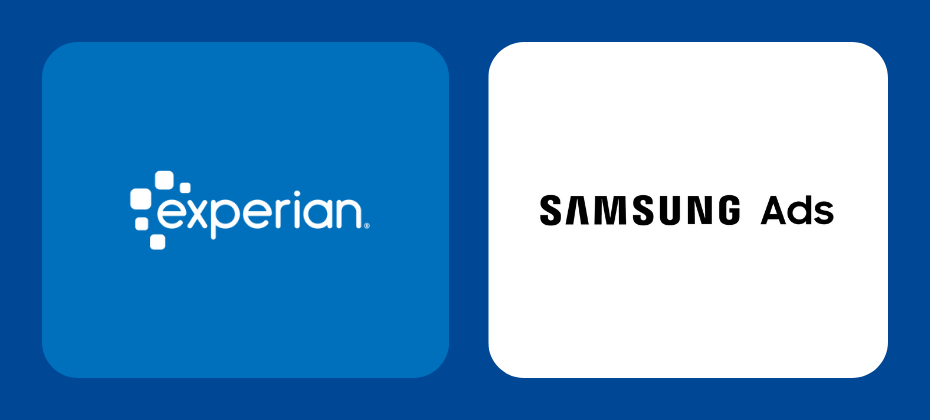 In the fast-paced advertising world, collaboration is crucial to keep up with the flux in consumer behaviors. Samsung Ads and Experian have joined forces…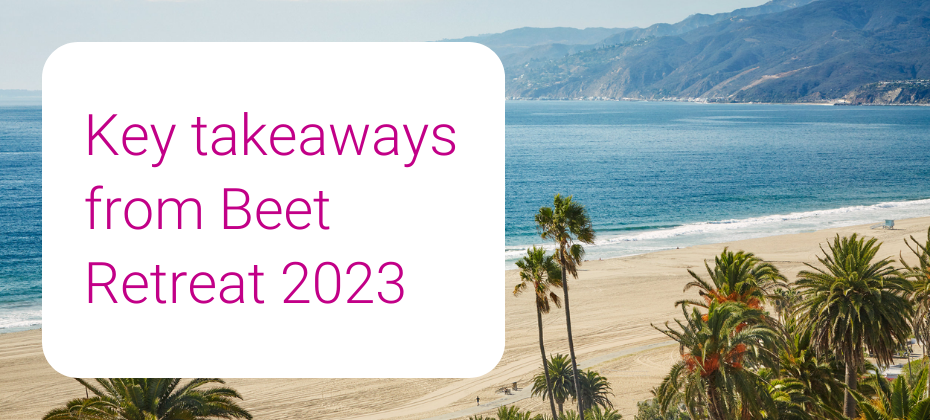 Industry leaders recently gathered at the influential Beet Retreat 2023 conference held in Santa Monica, sharing forward-looking perspectives on the future of advertising. This…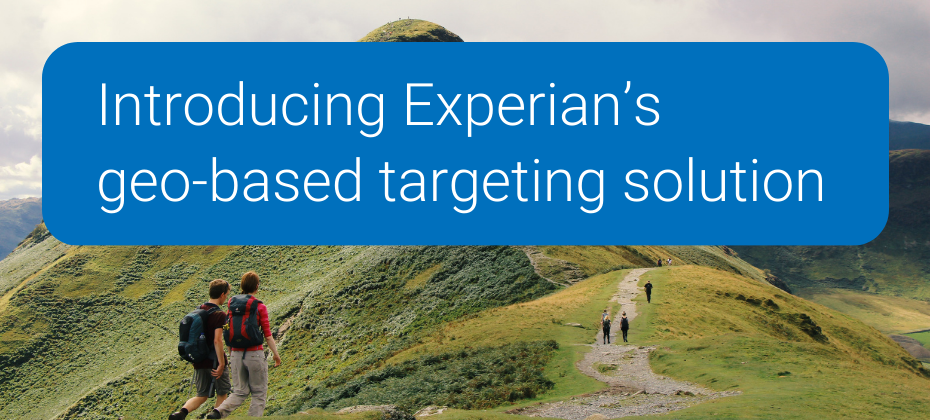 Experian is excited to introduce our new Geo-Indexed audiences. Our Geo-Indexed audiences use a new advanced indexing classification technology to identify and reach consumers…