Our next segment in our Ask the Expert series dives into the importance of data enrichment and its benefits across connected TV (CTV) advertising. Ask the Expert features a series of conversations with product experts where we focus on topics that matter the most in AdTech. In our latest segment, Natalia Irmin, Director of Strategic Data & Media Partnerships at a4 Advertising, joins us to chat with Experian's SVP of Sales & Partnerships, Chris Feo.
a4 is an advanced advertising and data company that offers audience-based, multiscreen advertising solutions for local and national advertising businesses.
In their conversation, Natalia and Chris review:
The benefits of data enrichment
First-party data enrichment across advertising
Data enrichment in CTV advertising
How Experian and a4 work together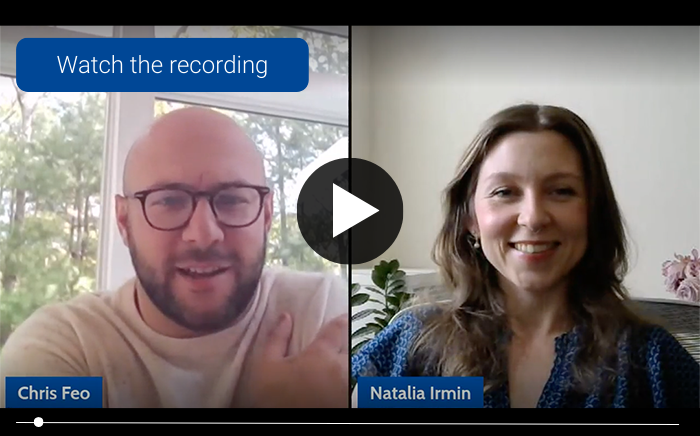 What is data enrichment?
Data enrichment enhances first-party data sets using third-party data sources. This process involves merging first-party data from internal sources with data gathered from other internal sources or from external third-party sources.
Examples of data that can be part of the enrichment process include:
The more you know about your customers, the better equipped you are to reach them where they are with the right message. By enriching your data, you can enhance your messaging, provide personalized offers, and establish a loyal customer base.
First-party data enrichment across advertising

Businesses are transitioning from cookie-based third-party targeting to first-party data enrichment solutions as a result of cookie deprecation. When data enrichment is paired with internal first-party data, you can generate a more holistic customer profile.
a4 has a rich set of first-party data, based on the subscriptions to their services. a4 uses first-party data enrichment across advertising in two ways:
Measure performance using their viewership data
Advise their customers on where they should focus their advertising efforts based on the customer's viewing behavior
a4 supports the enrichment of their customers' first-party data so they can get the most out of their insights.With Experian's privacy-first approach, a4 can continue to rely on their first-party data while protecting personally identifiable information (PII).
Data enrichment in CTV advertising

CTV advertising refers to digital advertising that appears through a streaming service during a viewer's video content, like a movie or TV show. CTV ad campaigns allow businesses to personalize their digital marketing messages while the viewer watches content on various platforms. CTV offers a highly measurable opportunity to increase brand awareness.
Benefits of data enrichment in CTV advertising

Data enrichment provides three key benefits that can enhance targeting, personalization, and campaign effectiveness in CTV advertising.
Understand your target audience

By using enriched data such as demographic information, viewing behavior, and interests, you can gain deeper insights into your target audience, refine your targeting strategies, and create highly personalized ad experiences. Data enrichment also enables better measurement and optimization of ad campaigns, maximizing ROI.
Integrate enriched data with other marketing channels

You can integrate enriched data into CTV with data from other marketing channels. This enables the creation of comprehensive and cohesive marketing strategies that provide consistent messaging and enhance cross-channel targeting.
Enhance the value of ad inventory

Data enrichment can also benefit content publishers and broadcasters by enhancing the value of ad inventory and providing more targeted and effective advertising opportunities.
Enabling your marketers to target specific audiences will result in improved campaign performance. Through data enrichment, you can increase return on your ad spend and boost the value of your publisher's ad inventory. a4 and Experian can help your business attract additional demand with audience enrichment. a4 uses Experian's vast offering of audiences and combines it with Experian's Graph. This data can later be used to activate across a4's parent company, Altice's owned and operated properties, as well as beyond Altice's own footprint via premium publisher partners.
How Experian and a4 work together

a4 and Experian have a long-standing partnership that enables a4 to enhance its data. Through our Consumer View and Consumer Sync products, a4 can add audience attributes to its subscriber and viewer data to precisely pinpoint the audience that its clients are targeting. Experian helps a4 in building a comprehensive customer profile, which helps expand the customer base for a4's advertising clients.
Through Experian's audience attributes and Graph, a4 can assist advertisers in targeting audiences beyond their usual reach, creating a better user experience. a4 can personalize experiences and promotions to prioritize customers with a higher likelihood of making a purchase. By tailoring messages and promotions to individual customer preferences, businesses can improve their advertising efforts and deliver them through their preferred channels.
Watch the full Q&A

Visit our Ask the Expert content hub to watch Natalia and Chris's full conversation about data enrichment and its benefits across the advertising world. In the Q&A, Natalia and Chris also share their thoughts on the importance of first-party data enrichment, addressability, and measurability in CTV advertising.
---
About our experts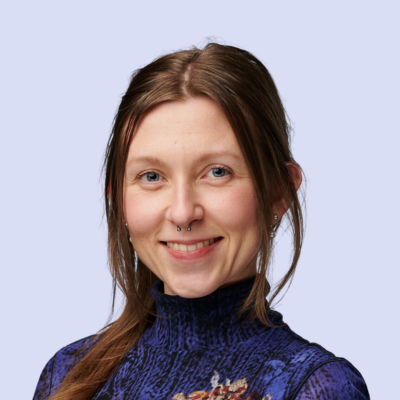 Natalia Irmin, Director, Strategic Data & Media Partnerships, a4 Advertising
Natalia Irmin is the Director of Strategic Data & Media Partnerships for a4 Advertising. With over 10 years of experience working with data in the Defense, Finance, and Advertising industries, Natalia currently leads the a4 Strategic Partnerships team in the development of advanced data and media products in support of the organization's media planning, buying, and advanced analytics business. Natalia holds an MBA from the NYU Stern School of Business and a Bachelor of Arts from Tel Aviv University in Israel.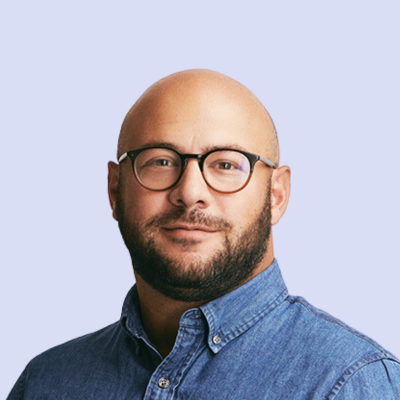 Chris Feo, SVP, Sales & Partnerships, Experian
As SVP of Sales & Partnerships, Chris has over a decade of experience across identity, data, and programmatic. Chris joined Experian during the Tapad acquisition in November 2020. He joined Tapad with less than 10 employees and has been part of the executive team through both the Telenor and Experian acquisitions. He's an active advisor, board member, and investor within the AdTech ecosystem. Outside of work, he's a die-hard golfer, frequent traveler, and husband to his wife, two dogs, and two goats!
---
Latest posts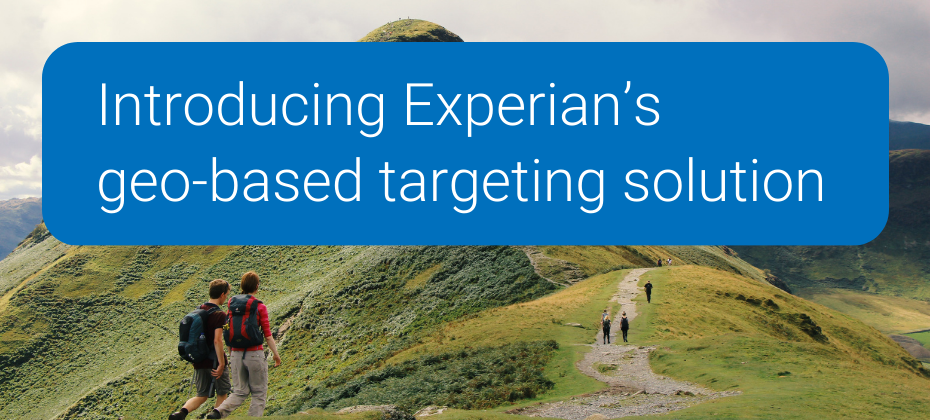 Experian is excited to introduce our new Geo-Indexed audiences. Our Geo-Indexed audiences use a new advanced indexing classification technology to identify and reach consumers…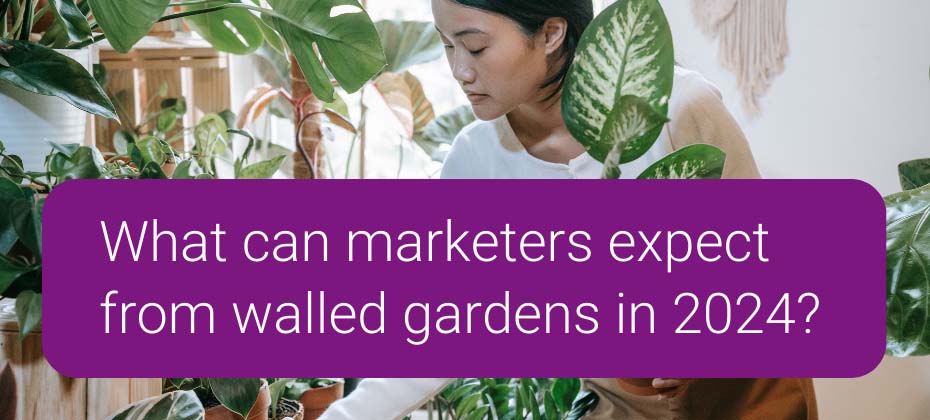 Digital marketers face an ongoing challenge in the form of "walled gardens," closed online ecosystems where it is difficult to access user data. As…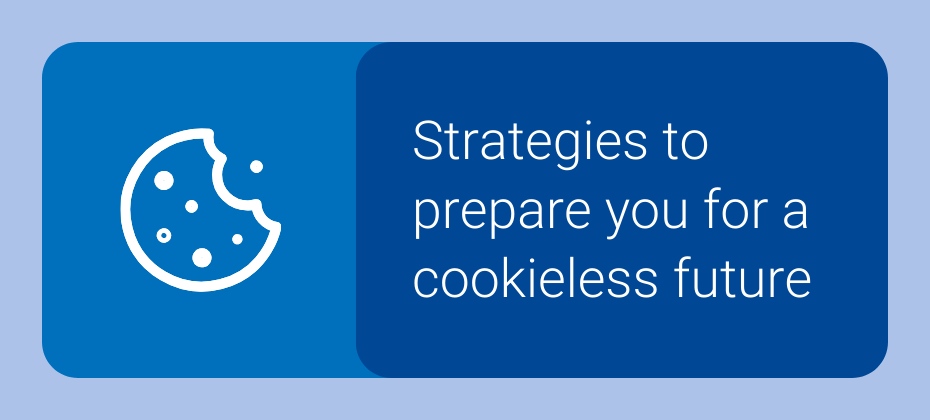 A few weeks ago, Experian and OpenX hosted a supply-side think tank at our New York City office. Over 70 industry leaders met to…