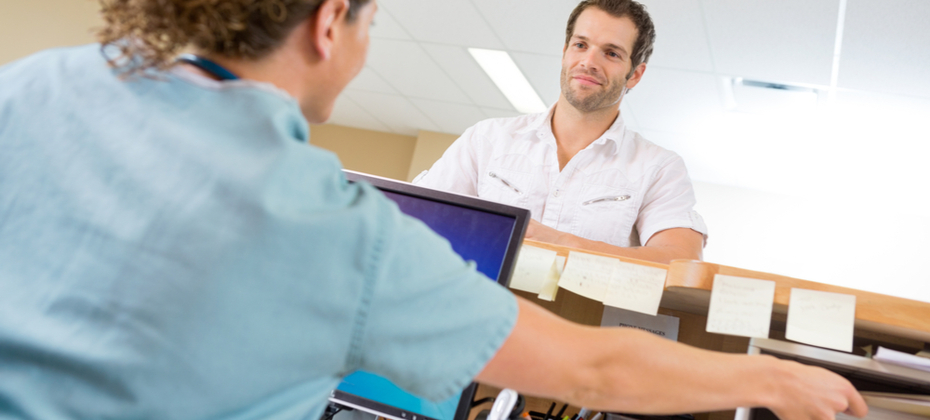 As of the end of March 2021, more than 53 million Americans have been fully vaccinated, allowing for cautious optimism as we prepare for the next phase of the COVID-19 journey. Unfortunately for pharmacists, the vaccination program has compounded many of the challenges of the last 12 months. Shots may be free to patients, but someone has to pay for them – and getting reimbursed is proving to be a major pain. Complicated billing processes, extra billing audits and mountains of extra paperwork, rejected claims and slow payments are not exclusive to pharmacies helping vaccinate America.
With the coronavirus pandemic continuing to muddy the insurance landscape,

getting hold of missing dollars is challenging.
Healthcare reimbursements haven't been straightforward for other providers either: widespread coverage loss and uncompensated care is putting extra strain on hospital revenue cycles. With the coronavirus pandemic continuing to muddy the insurance landscape, getting hold of missing dollars is challenging. Providers must find ways to quickly and accurately determine each patient's coverage status to minimize bad debt.
Navigating the complex world of post-COVID healthcare coverage
What does the reimbursement landscape look like, one year on?
After a long wait, elective procedures are back. But the surge in patient volumes means providers must be on their toes to keep track of coverage. The process for doing so must be streamlined and precise. Ramping up capacity to verify and check coverage without burdensome paperwork is a must.
Patient intake is under pressure. More patients are coming through the doors as a result of elective services and vaccination programs (though not always to their usual facility). COVID-19 hasn't gone away, and with pockets of infection spikes, safety remains a top priority. Capturing adequate insurance information in this context is no mean feat. Running automated coverage checks as soon as the patient arrives will minimize face-to-face contact during admissions and avoid delays.
Patient access and collections staff are overburdened. Manual checks are difficult when staff are operating remotely or in a socially distanced environment, and patient information might be incomplete. Automated self-pay scrubbing can help handle the volume. A tool with built-in reporting can also offer insights on workflow and productivity, to help spot opportunities for quicker claims processing.
New digital healthcare technologies aren't always covered by insurers. Telehealth, a life raft during COVID-19, tends to be covered less often by private insurers, compared to Medicare and Medicaid. Coverage checks must factor this in to avoid errors and wasted time. Providers should opt for tools that sweep for payer updates to telehealth coverage to avoid unnecessary delays or denials.
Employment levels may be inching upwards again, but tracking coverage remains a challenge as patients start new jobs with new health plans. In addition, checking for Medicare coverage in the midst of changing codes and protocols is time consuming and confusing. A third-party resource such as Coverage Discovery can look for all coverage options and make sure the right bill goes to the right payer.
Find missing dollars with Coverage Discovery
Hospitals, pharmacists and other healthcare providers can't afford to continue losing money at a time when every dollar is needed to prepare for "after COVID-19."
Experian Health's Coverage Discovery is a proven system for tracking down missing coverage quickly and easily, to avoid unnecessary revenue loss. Using billions of data assets and intelligent confidence scoring, it combs through multiple government and commercial payer accounts to maximize actionable coverage. Staff can trust the outputs and focus their attention where it's really needed. By making coverage identification more efficient and accurate, it's a shot in the arm for providers in need of faster reimbursements.
Contact us to see how Coverage Discovery can be easily integrated into your revenue cycle, so you can maximize reimbursements over the coming weeks and months.