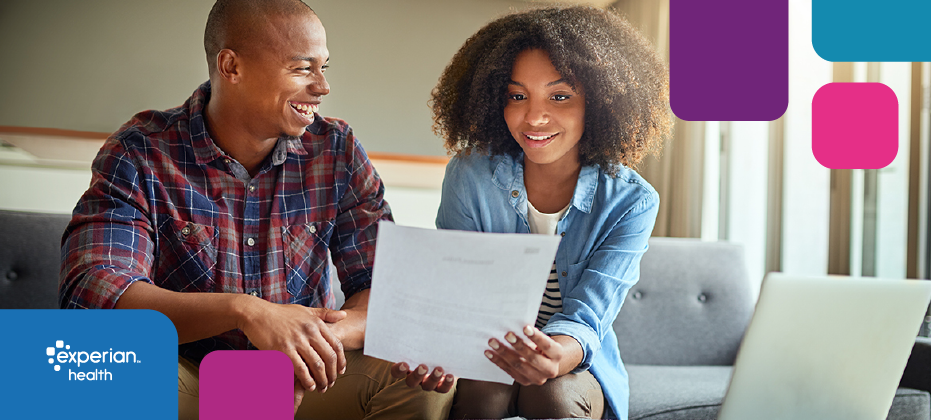 The number of uninsured American adults has been rising steadily since 2016, reaching a four-year high of 13.7% in the last quarter of 2018. The challenges have been well-documented: low levels of health insurance contribute to health inequality, poor population health, and worse outcomes for individuals as people hold off seeking care. For providers, a growing uninsured population usually leads to an uptick in uncompensated care and a hefty blow to their balance sheet.
Affordability is the main driver of this trend (due to rising premiums and tighter household budgets), but a big part of the problem is simply confusion around who is entitled to what. People may have coverage they don't know about or have forgotten. Media reports and reduced outreach for Obamacare have left many wondering whether support from public insurers is even still available: a Kaiser Family Foundation study in 2018 found that around a third of Americans believed or weren't sure if the Affordable Care Act had already been repealed. No wonder fewer people are signing up.
Finding missing coverage is a challenge for most providers, but with the right discovery strategy, it's possible to drive down the number of accounts ending up in bad debt collections or written off as charity designations. Top-performing providers use a four-part strategy, encompassing the following:
1. Look beyond self-pay patients
For most healthcare providers, the search for missing coverage usually focuses on self-pay patients. In fact, many Medicaid, Medicare and commercially insured patients also have unknown additional coverage. Unearthing this secondary and tertiary coverage can help ensure the full amount is paid.
Jason Considine, Senior Vice President and GM of Patient Experience at Experian Health, says: "Finding missing secondary or tertiary coverage for patients with Medicaid or Medicare can help hospitals capture the full amounts they're entitled to and reduce the risk of revenue loss. Hospitals can claim against any balances not covered by public payers, but only if they look for additional coverage."
This means hospitals shouldn't focus solely on scrubbing self-pay accounts. By searching additional commercial coverage and combing through Medicare and Medicaid coverage, you might be surprised at the level of reimbursement available for amounts that would otherwise have been written off.
2. Perform coverage checks as soon as possible
The sooner you check for coverage, the sooner you can verify the accuracy of the account – and the sooner you can get paid.
Essentia Health in Minnesota implemented a coverage discovery strategy that ran comprehensive coverage checks throughout the whole patient process. Patient accounts were scanned before they received care, then again at the time of service. Finally, searches for active insurance were performed 30, 60 and 90 days after service.
Kathryn Wrazidlo, Patient Access Director for Essentia Health, says: "We found 67% of coverage for patient accounts that were self-pay or uninsured at the time of pre-service, and 33% at the time of post-service. This has helped patients because we're actually billing their insurance versus billing them for self-pay. It's helping staff because they're billing the insurance company much quicker. There's less rework. We're decreasing the amount of time the account is sitting in AR by billing much sooner in the process."
3. Access the widest possible datasets
The whole point of the coverage discovery process is to track down coverage your patient doesn't know about. So why would you limit your search to what they can tell you? Equally, searching through payer databases within what are often very limited search parameters can be a painstaking process. A more logical approach is to use a search strategy that covers historical data, demographic information and multiple proprietary datasets to cross-check patient accounts for previously unknown coverage. A tool that offers weighted confidence scoring and discrepancy checks can further reduce the risk of false positives and errors.
With this approach, Experian Health's Coverage Discovery tool analyzed more than 16.6 million accounts and found 3.6 million coverages, resulting in $5.8 billion billable charges found in 2018 alone.
4. Digest the data with reliable reporting tools
Of course, checking more accounts and accessing wider datasets means you're going to have far more data to handle. Automated scrubbing tools, quick-look dashboards and reporting software can give you instant access to the information you need. Working with a reliable partner can help you sift the data for additional coverage, and also provide insights into ways to boost workflow efficiencies and make life easier for your team too.
Wrazidlo says: "We use the power reporting that's offered with the Experian product and we also do reporting internally. The reporting helps us know whether the product is working for us or not. We can see how much we are recovering… My staff really enjoy using it."
Find out more about how Coverage Discovery could help you find additional coverage more easily, so you can get paid sooner and in full.