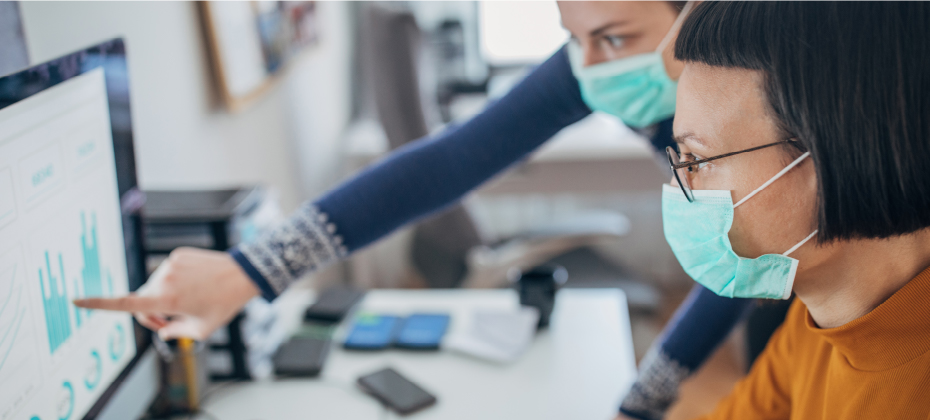 In the span of a single week in March, more than three million Americans found themselves unemployed as a result of the coronavirus pandemic. With health insurance so often tied to employment, the spike in the number of people now without coverage is going to leave many both clinically and financially vulnerable. Even those who still have insurance may be unsure about what it actually covers – and whether they can afford their co-pays.
Despite being busier than ever, hospitals are seeing revenue drop due to the cancellation of many services that generate revenue, in order to accommodate the existing or expected surge in COVID-19 patients. That revenue loss may be even more at risk going forward as patients struggle to pay. With many hospitals already operating at slim margins, the consequences of a rise in uncompensated care could be significant.
Finding strategies to quickly and accurately identify coverage for patients amidst the chaos is critical. Providers need a collections process that's compassionate towards stressed out patients, and efficient for staff to manage mounting caseloads in an increasingly complex collections landscape.
How automation can help providers get COVID-19 covered
Automating the coverage discovery process can help solve for many of the current challenges. Here are five use cases:
Speeding up coverage checks for a changing case mix. With elective procedures cancelled, more hospital admissions are emergencies, where upfront coverage information may be missing. Add in changes to billing codes for added, changed and waived COVID-19 testing fees, and the collections process becomes a lot more time-consuming. Experian Health's reliable, automated Coverage Discovery tool can help verify a patient's insurance status quickly, and ensure the right bills are sent to the right place.
Minimizing face-to-face contact during admissions. Social distancing means the admissions process is almost unrecognizable. Having software run coverage checks as soon as patients arrive will minimize the need for lengthy in-person conversations and help intake teams process patients much faster.
Finding missing coverage, even when the rules are constantly changing. With many patients changing plans or switching to Medicaid or Medicare, it's not always clear who should pay for what. Checking for government coverage and forgotten commercial insurance can eliminate expensive write-offs down the line, but it does take time. Coverage Discovery can quickly comb through available coverage, to find reimbursement options and give patients peace of mind.
Sweeping for coverage information on telehealth services. Video and telephone-based platforms are the go-to solution for routine care right now. But billing teams don't always know if calls should be charged at the usual in-person rate or not. With automation, payer updates can be checked upfront for any new references to telehealth and virtual care, so providers know what to charge.
Making life easier for staff.When so many of the staff who'd normally check payer websites are now sheltering in place, homeschooling their kids or even in quarantine themselves, it's unrealistic to expect productivity to remain high. Automation can reduce the burden by running high volume coverage checks, so staff can focus their attention where it's needed most.
Automated coverage discovery is no longer a "nice to have"
Automation was already an attractive prospect for healthcare executives looking to "do more with less" and optimize their revenue cycle for the new quality agenda. In the current crisis, getting the information needed to secure reimbursements is even more urgent. By working with Experian Health, providers can use proven tools to check for missed coverage and reduce the risk of misclassified accounts.
Experian Health's Coverage Discovery generates millions of dollars of found coverage for hospitals when it's business as usual. This could be exponentially higher in the coming weeks and months, as hospitals look for smarter ways to secure reimbursements.
Find out more about how your organization can find missing coverage and streamline the billing process during the COVID-19 crisis.