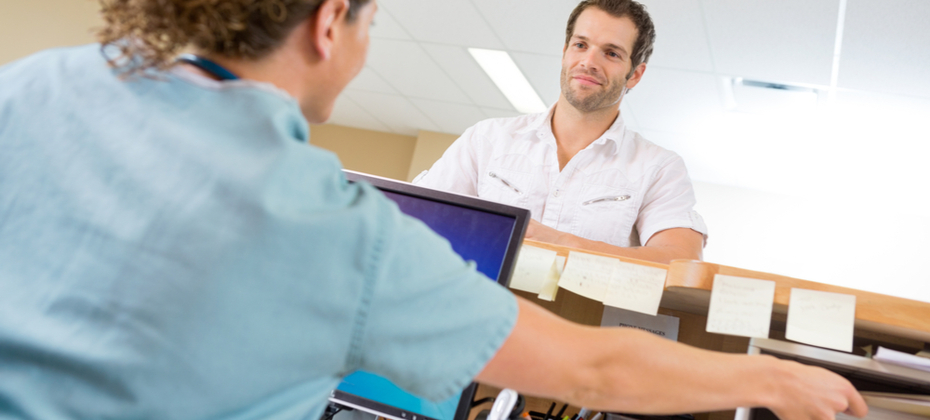 Over the last twenty years, American hospitals have provided more than $620 billion of uncompensated care for cases where no payment was made by a patient or insurer. This includes financial assistance, where hospitals provide care at a reduced cost for those unable to cover their full bill, and bad debt, where patients have not applied for financial assistance and cannot or will not pay their bill.
Despite extensions to Medicaid coverage under the Affordable Care Act, the number of uninsured people in the United States is still approaching 30 million. For these often-vulnerable populations, safety-net hospitals provide essential care regardless of the patient's ability to pay. But safety-net hospitals are themselves under increasing financial pressure, experiencing more than double the uncompensated care costs of other acute hospitals. And when safety-net hospitals are closed down or struggle to meet demand, nearby hospitals must cover the shortfall in care. It's a problem for everyone.
A Kellogg Insight report found that when more people are uninsured, hospitals bear the cost by providing uncompensated care to the tune of $900 for each additional uninsured patient. Craig Garthwaite, Assistant Professor of Strategy, describes hospitals as "insurers of last resort":
"People are still going to the emergency room and they are still receiving treatment – so the cost is still there. When governments do not provide health insurance, hospitals must effectively provide it instead."
Hospitals might respond to the burden of uncompensated care in three ways: shifting the cost of care to other payers, cutting the cost of services to all patients and removing unprofitable services, or accepting lower total profit margins. All have the potential to damage quality of care as well as revenue and workflow.
But beyond these major systemic responses, there are steps providers can take to reduce their risk of unpaid care and optimize their existing revenue framework.
Protect your revenue by finding missing coverage quickly
The new reimbursement landscape forces providers to manage more self-pay patients, with high-deductible health plans and health savings accounts. This puts a lot more responsibility and stress on patients themselves, who may not be able to afford their co-payments. Uncovering missed or undisclosed insurance coverage is also costly and time-consuming for providers.
Regardless of ability to pay, if your patients are wrongly classified as uninsured or as having only one insurance option, you're likely to lose revenue.
As the financial risk of uncompensated care continues to grow, there are important questions for healthcare executives to consider:
How do you decrease your accounts receivable balances and self-pay write-offs?
How do you increase cash flow from re-billed claims?
Are you missing any opportunities to bill additional payers for services?
Are you identifying coverage for emergency department inpatients in time to meet your notice of admission requirements?
The answers boil down to having the right processes in place to discover which patients can and cannot afford to pay, ideally before they go through the billing system. When you know this, you can move quickly to direct them to alternative sources of funding.
How to find insurance coverage to avoid bad debt and charity write-offs
An automated coverage discovery solution could help you identify patient accounts that don't have sufficient insurance coverage, without the expense and hassle of engaging a collections agency. This proactive software integrates with your revenue cycle to search government and commercial payers automatically, so you can find insurance coverage that may have been missed or forgotten.
It relies on multiple data sources and reliable demographic information to detect any inaccurate financial classifications and alternative coverage options. It can also shed light on product usage, productivity and financial results, which may help you fine tune your revenue cycle in other ways.
Murry Ford, Director of Revenue at Grady Health System explains how Coverage Discovery allows his team to identify an accurate coverage match for patients without the patient having to share this information:
"We use Coverage Discovery when the patient is admitted… the system automatically attaches the coverage to the patient's account. No one has to get involved – it's touchless, it's seamless, and it's worked really well for us. It's brought in revenue that we would not have identified otherwise."
Every dollar found in this way is a dollar you're not writing off to bad debt, or spending on unnecessary patient collections and admin. Mike Simms, Vice President of Revenue Cycle at Cone Health says:
"Coverage Discovery is wonderful… After every admission, the next day we get a file which gives us insurance on those that we've missed. We can add that insurance to the patient account and bill the insurance company. In the end it helps us resolve accounts in a timely manner. Since we've been using Coverage Discovery, we've received over $3 million in payments, and that's more than a 300% ROI."
An automated solution like this can be plugged in immediately to handle unresolved accounts for you, resulting in faster and more accurate collections, greater patient satisfaction, and improved staff workflow – ultimately reducing your organization's risk of uncompensated care.
Learn more about how Coverage Discovery Manager works.