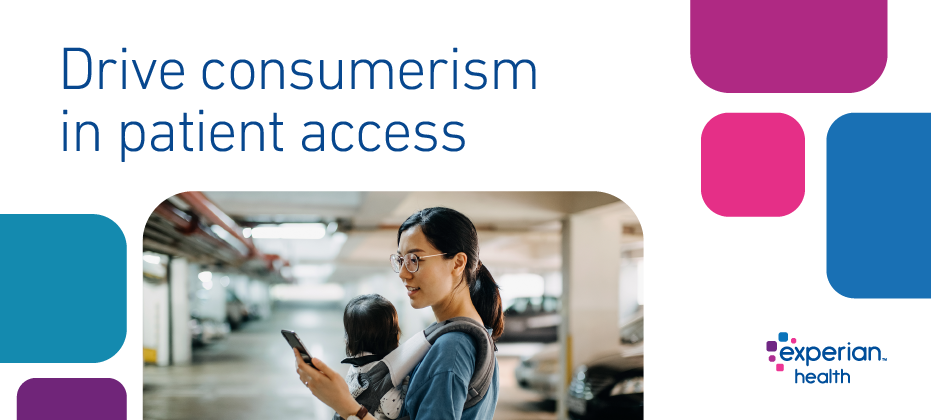 In today's fast-evolving healthcare industry, consumer expectations are changing. Individuals are footing an increasing portion of medical bills, so they're paying closer attention to their healthcare options. And with digital technology enabling choices for everything from where to bank to what to eat (and even who to date!), patients are now expecting a similar consumer-centric experience when it comes to their health. But what exactly are they looking for?
Providers should respond to this rising consumerism with two things: convenience and engagement.
Many patient tasks are time-consuming, tedious and repetitive. The use of outdated technology draws unfavorable comparisons with the intuitive apps used in other industries. And all too often there's a one-size-fits-all approach to marketing. The opportunities to improve the patient experience are huge.
As the competition for consumer business heats up, providers should look for ways to step up their patient engagement strategies to attract new consumers and inspire loyalty among existing members. Consider how to make it as easy as possible for patients to access the care they need, whether that's through frictionless scheduling, simplified registration processes or proactive communication about free transportation options.
Data-driven technology and automation can help drive improvements in both convenience and engagement. Here, we look specifically at how automation could help you meet changing consumer expectations in the world of patient access.
How can automation make patient access more convenient for consumers?
Patients hate administrative and financial tasks that take them away from family, friends and other priorities. When looking for an easy, streamlined patient access experience, they might ask:
Can I make appointments online?
Can I get an out of pocket estimate for my cost of care? And can I price-shop my services?
Can I do my pre-registration work before I show up for my appointment?
Can I manage my bills and all my health information online?
Can I do all of this from my mobile or tablet device at a time when it's convenient for me?
Automation can help you deliver against these expectations and remove stress and hassle from many patient access tasks. By using consumer data and technology to trigger the next stage in the process, you can help patients navigate the complex healthcare system, making registration, billing and payment more convenient.
For example, online self-scheduling lets patients plan appointments when it suits them.
You'll increase appointment and referral rates, improvecall center efficiency,reduce no-showsand enhance the overallpatient experience.
Or how about offering patients a one-stop-shop for managing all their healthcare admin, through a digital patient portal? This makes it much quicker and easier for them to get price estimates, set up payment plans, update insurance information and stay on track with appointments and treatment plans. By automating the registration and billing processes, you'll improve self-pay collections and decrease bad debt.
If you can say "yes" to the above questions, you'll be making life easier for your patient access staff too. Reliance on manual data entry processes means staff are constantly battling bottlenecks and dealing with avoidable errors and duplicate records. Not only does this waste employee time, it opens the door to major safety issues and lost revenue: patient identification errors can cost up to $2,000 per patient and are associated with a third of denied claims, costing the average hospital $1.5 million each year.
How can automation support better patient engagement?
This isn't just about removing obstacles or introducing speedy tools. You can use automation to improve patient engagement at various touchpoints during the patient access process.
Consumer data paired with automation can help you nudge patients by text or email to make appointments, so they don't miss out on important checks. You can deliver personalized updates, reminders and offers, so your patients feel taken care of and know exactly what's happening throughout their healthcare journey.
Using lifestyle, demographic, psychographic, and behavioral data from the highest quality sources, you can also use automation to segment your audience into groups based on all sorts of variables, in order to communicate with them about the right services, at the right time.
Now is the time to leverage technology for a better patient access experience.
It's clear that awareness of the potential ROI in automation is growing. Still, many providers have only scratched the surface when it comes to integrating automation within their revenue cycle operations.
Given that 66% of patients would switch providers for more convenient access, it makes sense to consider how you can leverage technology to simplify all sorts of patient tasks, from pre-registration to payments.
Learn more about how automation could help your organization create a better patient access experience for consumers.