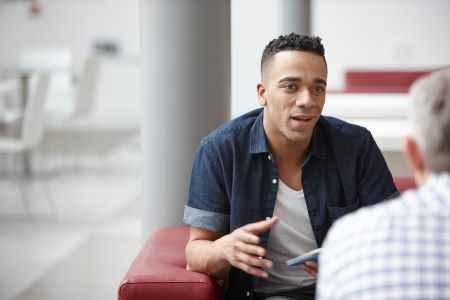 Employee tax withholding was a challenging task for many employers under normal circumstances. Changes during the pandemic sharply increased the number of remote employees and introduced numerous new tax nexus considerations. Now businesses must cope with state tax withholding for remote employees. Each state maintains its own guidance on if and how telecommuters create a tax nexus for their employers, so organizations must stay on top of numerous differing and evolving locality tax regulations before ensuring proper management of tax withholding for affected workers. For example, employers should understand the differences between New York state tax withholding for remote employees and Massachusetts.
State Tax Withholding for Remote Employees
Existing issues have been amplified following a rapid shift to remote work, while introducing additional complications, such as withholding rules governing payroll taxesfor remote employees who had relocatedtemporarily. For example, let's say an employee who once worked at company headquarters in State A opted to stay at home and telecommute from State B for a while:
In some situations, this new working arrangement could constitute a tax nexus in State B, even if the employer had no facilities there.Colorado and Virginia are examples of states that, in normal times, can treat telecommuters as constituting a tax nexus, and which had not waived the applicable statutes during stay-at-home orders.
Some states prevented the creation of a nexus while coronavirus-related public health orders remained in effect. New Jersey and South Carolina both issued guidance stating that a tax nexus couldn't be established exclusively by employees telecommuting from within their statesas a result of COVID-19.
In Rhode Island, income from nonresident employees who normally work there, but are temporarily working somewhere else,is still subject to its state income taxes. But a Rhode Island resident who normally works across state lines, but is temporarily telecommuting from Rhode Island, does not need Ocean State taxes withheld during the pandemic.
Given this complexity and variance from one state to the next, employers need the right tools and guidance to ensure proper tax withholding across all of their locations. Only the right combination of people, processes and technologies can navigate the sea of regulations on tax nexus, reciprocity agreements and remote employee tax withholding.
How did the acceleration of hybrid work change state tax withholding for remote employees and employers?
Let's take a step back and consider tax withholding issues related to remote work more broadly.
Telecommuting was already on the rise pre-coronavirus, complicating tax withholding and payroll for remote employees. Depending on your operations, employers may need to withhold income taxes for multiple states and possibly do multi-state withholding for specific employees.
The most basic question here is typically:Does an employee withhold taxes for the state in which they reside or the one in which they work?
The default answer is to withhold taxes for the state where services are performed. For employees who live and work in the same state, withholding is straightforward. But it's much more complicated when someone works in multiple states or telecommutes. Instead of a uniform federal standard, employers must consult a patchwork of locality tax regulations, set by states and cities and often modified in the course of normal legislative sessions or due to emergencies like COVID-19.
Locality tax and telecommuters: Massachusetts vs. New Hampshire
The intersection oftax withholding, remote work and locality tax rules can be seen in high-profile incidents such as a 2020 dispute between Massachusetts and New Hampshire over nonresident taxation.
Massachusetts issued guidance temporarily superseding its existing laws, to the effect that income earned by nonresidents who had worked in Massachusetts before the COVID-19 emergency declaration, but were now telecommuting from another state, would betreated as Massachusetts-source income subject to state taxes. Accordingly, New Hampshire residents who performed their work entirely in New Hampshire instead of making the normal trek over the border into the Bay State would still have Massachusetts taxes withheld.
Meanwhile, New Hampshire has no state income tax. The Granite State sued, disputing the constitutionality of this type of withholding of incomes taxes from nonresidents. The U.S. Supreme Court ultimately denied review of New Hampshire's lawsuit against Massachusetts seeking to invalidate the latter's controversial personal income tax sourcing regulation. The decision meant the Supreme Court passed on reviewing the broader issue of whether a state can impose its personal income tax on a nonresident telecommuting employee.
New York State Tax Withholding for Remote Employees
The Massachusetts approach is not unique. Other states have subjected nonresident telecommuters to their locality tax regimes while simultaneously providing relief for resident telecommuters who can no longer commute out of the state. Longstanding "convenience of the employer" rules — or just convenience rules — have also come back into the spotlight.
New York, which has been influential in shaping nonresident taxation over the years, likewise considers days telecommuted to be days worked in New York unless the employer has a "bona fide" location set up in the remote worker's locality. New York also applies its convenience rule, under which New York state tax withholding for remote employees must be withheld if an employee is working outside New York for their own convenience, rather than because of employer necessity. In other words, their job could theoretically be done in the employer's state and thus constitutes a tax nexus. Five other states have similar convenience rules.
Such rules create tax withholding complexity for employers and employees in these areas, in part due to the lack of reciprocity agreements between states outside of the Midwest and Mid-Atlantic regions of the U.S. (New York and all of New England have no reciprocity agreements, for instance). A reciprocal tax agreement, discussed more below, lets an employee who lives in State A submit a special form to their employer in State B to exempt wages from State B's tax withholding, and vice-versa.
Without reciprocity, more complex work is required in determining the right withholding and filing the appropriate tax returns. Understanding nuances such as
New York state tax withholding for remote employees can give employees a better understanding of how to manage workforce compliance challenges across the country.
Challenges employers face in managing payroll tax withholding for remote workers
The biggest overall challenge in managing payroll taxes for remote employees is knowing where a tax nexus exists, and then figuring out what emergency-related exemptions and reciprocity agreements apply. What is a tax nexus and how does remote work affect it?
A tax nexus is a state's determination that an organization has a tax presence in that jurisdiction. A physical office is a clear indicator of a nexus, but what about a telecommuter?
Pre-COVID-19, many states regarded remote workers as a nexus for employers based in different states, although exact guidance varied and was subject to tests and thresholds like a certain number of days being worked in a state before tax withholding was required. COVID-19 work-from-home orders generally aimed to make life easier for employers by stipulating that temporary telecommuters would not create a tax nexus where one would not otherwise exist.California has taken this approach, but other states have gone in different directions.
As COVID-19 orders expire or get modified and remote work persists, employers and employees may need to reevaluate their tax withholding. Reciprocity agreements make matters simpler, though only a minority of states maintain them.
What is a reciprocity agreement and what happens if there isn't one?
Reciprocity agreements let employees who live and work in different states forego tax withholding in the work state, as long as all the states involved maintain reciprocity. This setup greatly simplifies income tax filing, as the employee only needs to file a single state income tax return, plus it lets employers avoid some complicated nexus determinations and possibly multi-state withholding of an employee's wages.
Without reciprocity, such withholding may be required, although double taxation will not ultimately occur. Even non-reciprocity states offer a credit for taxes paid to other states, or the employee may file a return in the work state to get a refund of the withheld taxes there.
Setting up payroll and taxes for remote employees
Experian Employer Services' Tax Withholding solution automates the tax withholding process for employees, by providing all required tax forms based on their work and home addresses. These addresses are checked against applicable locality tax requirements to determine the correct forms. This solution also integrates with Workday, ServiceNow and Cornerstone to provide a seamline onboarding and payroll process.
It simplifies life for both employees and employers, helping them avoid tax time surprises and manage the growth of telecommuting, respectively. With more companies shifting to long-time remote work, it's critical to have a reliable platform for determining proper state tax withholding for remote employees and onsite employees.
Connect with a member of the Experian Employer Services teamto learn more about our Tax Withholding Services, orschedule a demo.