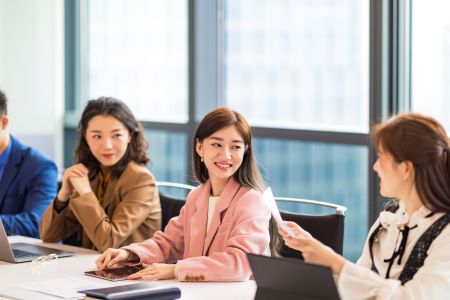 Employment verification is an important part of the modern employment landscape. It allows employers to confirm the information provided by a candidate is true, their work experience is sufficient to meet the position's requirements and their past titles, achievements, or responsibilities are valid. As a result, employment verification helps employers:
Hire qualified candidates more quickly;
Ensure that their candidate's employment history is accurate;
Confirm that candidate has the skills and experience required; and
Mitigate the risk of hiring a candidate with false credentials.
At the same time, employers can receive employment verification requests on current or former employees from government agencies, mortgage lenders or other prospective employers. The purpose of these requests may be to verify employment dates, wages, the likelihood of continued employment, eligibility for rehire or reasons for termination. Therefore, it is important for employers to know if they have to respond to such requests, what information should they reveal and how to ensure sharing information for employment verification in a secure way.
Information Commonly Shared for Employment Verification Purposes
One rule that every employer must follow when sharing information for employment verification is to provide only truthful, supportable information, regardless of who is requiring it. States have job reference immunity laws that can cover employment verification requests, enacted to protect employers from liability when disclosing information about current or former employees. In order for employers to be immune from liability, the information shared must be factual and accurate, based on documented data, and not given with malice. Therefore, if employers share truthful information in good faith, they will likely be protected from any defamation claims. Also, some state immunity laws require employers to obtain signed consent from the employee to be protected.
Employment verification requests usually ask for the following information that employers can share without concern:
Employee's full name to confirm the identity of the employee in question;
Employer's address to provide geographical context and further contact information for ongoing communication with the company;
Employee's job title to confirm the role held by the employee; and
Employee's dates of employment.
If this is appropriate and requested, when sharing information for employment verification, employers may give details about an employee's job responsibilities and past performance, including reviews and evaluations.
Prospective employers may require different types of information, from final wage rates to information about job performance. Therefore, each employer should have a policy in place to help them ensure compliance when sharing information for employment verification and determine if they will require signed consent from employees. Employers in some states may be restricted from sharing salary history.
Employment verification requests from federal and state government agencies usually cite a regulation requiring the information. Even if this is not the case, employers can generally feel confident about sharing the required information as a good-faith effort to comply. These requests are often used to verify wages for court decisions or government programs or to uncover fraudulent use of government services. These requests are usually very specific and as long as employers are sharing information for employment verification in a truthful way, they should not be subject to any legal claims.
Employers are not required by law to complete employment verification requests from mortgage lenders, but they rarely choose to disadvantage employees by ignoring such requests. Under these circumstances, employers may also require written consent from employees before providing information to mortgage lenders and perhaps have a policy that employees must notify them of any upcoming requests. In general, when sharing information for employment verification with mortgage lenders, employers should provide truthful responses regarding the current employment situation without guaranteeing continued employment or discrediting the employee.
Protecting Yourself and Employees When Sharing Information
The reasons for employment verification can vary, so employers should make sure they understand the context of the request and provide adequate information without causing any consequences. In this process, it is equally important not to overlook security as this could end up being a costly error for both employers and employees.
To ensure sharing information for employment verification securely, employers should always check the party asking for the employee information before responding. In addition to this, they should also discuss any employment verification requests with their employee to confirm the details and validity.
Finally, data security should always be a top priority for every employer. Neglecting this can leave all company records vulnerable to a breach and expose employee information to parties making false verification requests, and beyond. Having a compliance framework that makes security a priority would certainly reduce the chances of your company being susceptible to a breach. However, automating employment verification would allow professional verification companies to handle verifications on behalf of employers and their employees while following proper safety protocols to keep information out of the wrong hands.
At the same time, employers should be aware that employment verification evolves along with technology. Thus, they should opt for a system that has security built into every step of the process and meets all compliance requirements, so employers do not have to worry about any aspects, including sharing information for employment verification. In other words, employers should prioritize systems that provide custom reports, a multifactor authentication, a thorough credentialing process, and reduced risk of litigation, lost data or loss of reputation.
Automate employment verification to handle all data in a secure manner and ensure compliance with all applicable regulations.