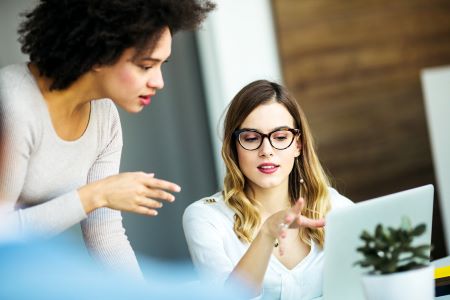 In the wake of the Maui wildfires, a significant surge in unemployment insurance claims has prompted a proactive engagement from the National Association of State Workforce Agencies (NASWA) with the State of Hawaii's Unemployment Department. For employers grappling with the aftermath, there are recommendations for reporting claims you may receive to streamline the process and ensure eligibility for an unemployment insurance beneficiary.
Reporting Separations related to Maui wildfires
To address the unique circumstances arising from the Maui Wildfires, NASWA emphasizes consistent reporting through the State Information Data Exchange System (SIDES). When an employee's separation is attributed to the disaster, employers should designate Data Element B-20 with code 18 – "Disaster Related Separation." Under Data Element B-33, "EmployerSepReasonComments," it is crucial to explicitly state that the cessation of work is a direct consequence of the Maui Wildfires.
Pay during absence
When an employee is receiving any form of compensation during their time away from work, employers should provide comprehensive details in Data Elements B-26.1 through B-26.7. This includes not only the payment information but also an explanation to help with accurate determination of unemployment insurance eligibility.
Timely responses and exceptions due to wildfires
Due to the challenges individuals and businesses are facing in the aftermath, timely responses may not always be feasible. For those struggling to meet response deadlines, include a clear explanation for the delay. This should have specific details such as the affected county, the name of the fire, and the impact on the business. The Hawaii Unemployment Department, in their assessment, will consider good cause for late responses, providing a potential reprieve for affected employers.
Referencing official Maui Wildfires resources
For comprehensive guidance and updates related to the Maui Wildfires and its implications on unemployment insurance claims, employers are encouraged to visit the Department of Labor and Industrial Relations' webpage dedicated to the Hawaii Emergency Management Agency's August 2023 Wildfires.
Amidst the challenges posed by the Maui Wildfires, employers can proactively navigate the complexities of unemployment insurance claims. Follow these tips from NASWA for reporting procedures and leveraging the exceptions available to ensure your employees receive the support they need while your business maintains compliance with eligibility requirements. Any clients of Experian Employer Services can rest assured we are taking all of the necessary steps to make certain claims in Hawaii are appropriately responded to and in a timely manner.