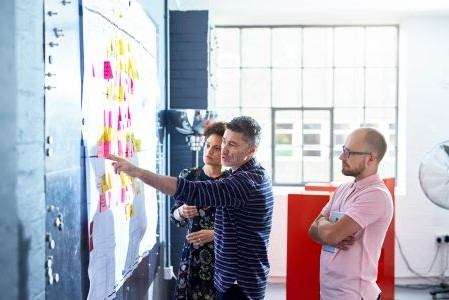 In response to the growing concerns over the prolonged processing times faced by applicants seeking extensions for their Employment Authorization Documents (EADs), the United States Citizenship and Immigration Services (USCIS) took a significant step in May 2022. Faced with pressure and a pressing need to address the issue, USCIS introduced a temporary final rule that extended the validity of certain EADs for up to 540 days, providing a much-needed reprieve for thousands of individuals navigating the complex immigration landscape.

This extension was especially critical for employees relying on these documents to legally work in the United States. Typically, many individuals provide EADs as proof of their authorization to work. These EADs come with expiration dates, which can vary based on the category upon which the EAD is based. In the past, when faced with delays in processing times, USCIS granted an automatic 180-day extension to allow individuals to continue working while their renewal applications were pending.

However, the temporary final rule in May 2022 marked a turning point. USCIS, acknowledging the urgency of the situation, decided to extend the validity of certain EADs for an unprecedented period of 540 days. This move was met with relief from applicants, immigration attorneys, and employers alike.

Yet, as with any temporary measure, this extension had a deadline. USCIS clearly stated that the 540-day extension would come to an end on October 26, 2023. This means that individuals filing renewal applications on or after October 27, 2023, will revert to the standard automatic extension of up to 180 days if they qualify.
To qualify for the Employment Authorization Documents 540-day extension, applicants must meet specific criteria
Properly Filed Form I-765: The applicant must submit a correctly filled Form I-765 (Application for Employment Authorization) for the renewal of their employment authorization before their current authorization expires.
Eligible Category: The renewal application must fall under a category that is eligible for the automatic extension.
Matching Categories: Form I-765 should be filed seeking an extension of employment authorization based on the same category as the expiring category unless the category is based on Temporary Protected Status. In such cases, categories A12 or C19 can be used interchangeably.
Crucially, any applications submitted on or after October 27, 2023, will revert to the 180-day extension, provided they meet the qualifying criteria.

As of now, USCIS has not provided any indication of whether the Temporary Final Rule will be extended further. In the face of these changes, it is more crucial than ever for applicants and employers to stay vigilant, adhere to deadlines, maintain proper documentation and record-keeping practices, and keep abreast of any updates from USCIS to ensure a smooth transition and compliance with employment authorization regulations.