Enable effective customer authentication, identity verification and risk-based fraud management practices to meet FFIEC compliance.
Refine and deploy:

Information security programs
What is the Federal Financial Institutions Examination Council?(FFIEC)
This council is an interagency group, consisting of:
Federal Deposit Insurance Corporation (FDIC)
Consumer Financial Protection Bureau (CFPB)
National Credit Union Administration (NCUA)
Board of Governors of the Federal Reserve System (FRB)
And the Office of the Comptroller of the Currency (OCC)
This council outlines uniform principles, standards, and reporting forms and systems for the federal examination of financial institutions, holding companies, and related subsidiaries. This guidance empowers financial institutions to assess their risk, safeguard customer information, prevent money laundering, and terrorist financing, and overall reduce fraud and identity theft in their portfolios.
FFIEC guidelines:
Identity proofing insights and best practices
Get our perspective on identity proofing and risk-based authentication — and more specifically — how those activities may be leveraged for remote access to information systems to help you mitigate risk while delivering a great user experience.
Download your copy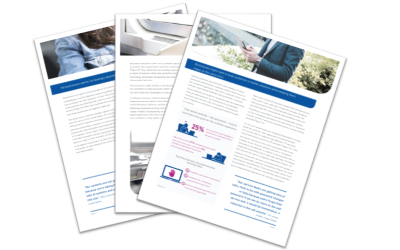 Get more information about our Business Services.
Call us at 1-888-727-8330 or complete the form below.