How to Get Out of and Avoid Credit Card Debt
Join our #CreditChat on Periscope, YouTube Live, and Twitter on Wednesday, September 5th, at 3 p.m ET. This week, we're discussing how to get out of and avoid credit card debt.
The panel will included: Leslie H. Tayne: Founder of Tayne Law Group, FinLit Advocate and author of Life and Debt;  The Flawed Consumer;  Paul Vachon: Founder of The Frugal Toad; Lisa Rowan: Senior Writer and On-Air Analyst as The Penny Hoarder; DJ and Dannie: Founders of Pennies to Wealth; Eric Rosenberg: Freelance writer, speaker, consultant and founder of PersonalProfitability.com; Kara Stevens: Financial Advisor, Author of Heal Your Relationship with Money and founder of the TheFrugalFeminista.com; Jaime Catmull: Forbes Contributor and VP of Partnerships at GoBankingRates.com; GoBankingRates; Dr. Sean Stein Smith: CPA, CGMA, Assistant Professor at Lehman College (CUNY), columnist, and member of the AICPA Financial Literacy Commission; Tarra Jackson: Personal Finance Expert, Speaker, Media Contributor, Podcast Host, Author and Founder or MadamMoney.com; Warren Shute: Multi-award-winning financial expert, presenter, author of The Money Plan and founder of WarrensShute.com; Jeanne Kelly: Credit Coach, Identity Theft Expert, speaker, and founder of the  JeanneKellyAcademy; Rod Griffin: Director of Public Education at Experian; and Christina Roman: Social Media Specialist at Experian.
Questions We'll Discuss:
Q1: What are some common habits that keep people in debt?
Q2: How does credit card debt impact your credit score?
Q3: What are some best practices for eliminating credit card debt?
Q4: What resources or apps are available to anyone trying to get out of debt?
Q5: How can you prioritize paying off debt if you are living paycheck-to-paycheck?
Q6: What are some common myths that keep people in debt?
Q7: What are some best practices for avoiding credit card debt altogether?
Q8: What should people know about debt settlement and bankruptcy?
Q9: What should you do if you feel your credit card debt is out of control?
Q10: Any final tips for someone trying to eliminate or avoid credit card debt?
View the full tweetchat via Wakelet:
Resources:
3 Ways to Trim Your Credit Card Bills via Ask Experian
Credit Card Debt Hits an All-Time High: How Much Do You Owe? via Ask Experian
How to Get Out of Credit Card Debt Fast- 5-Step Pay-off Plan via Money Crashers
How to Pay Off Credit Card Debt via Ask Experian
Just Charge It: Why I No Longer Max Out My Credit Cards via Ask Experian
Personal Profitability Bootcamp via #CreditChat guest Eric Rosenberg
Should I Pay Off My Credit Card Debt Immediately or Over Time? via Ask Experian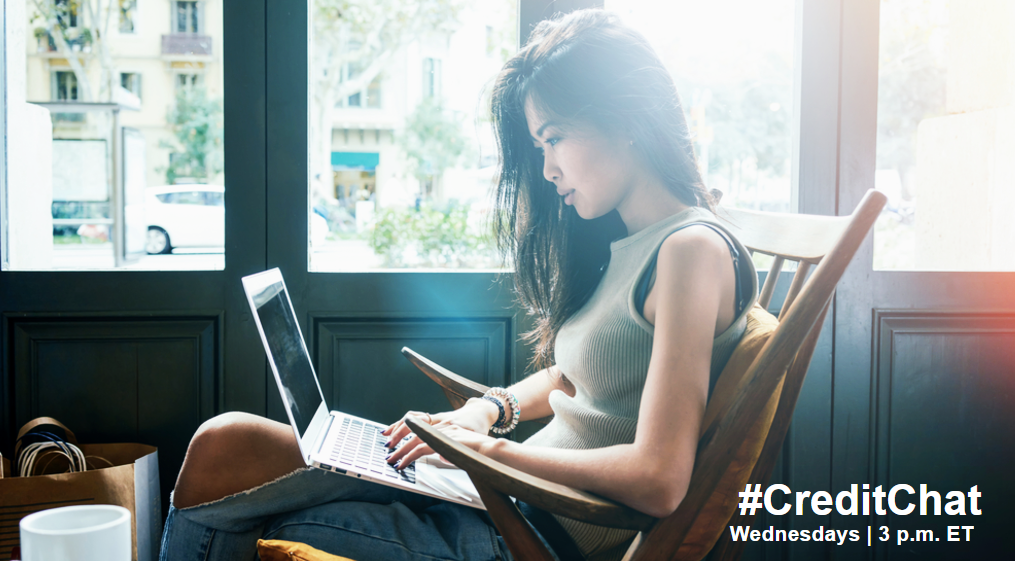 If you've never heard about #CreditChat, here is a brief overview:
Relevant chats on YouTube: