Death & Finances: What to Do After a Loved One Passes Away
Join our weekly #CreditChat on Periscope, Huzza.io, Twitter, and Snapchat every Wednesday at 3 p.m. ET.  This week, we talked about how to deal financially when a loved one passes away.
The panel included: Chad Smith: Financial Planner at Financial Symmetry and Co-host of the Financial Symmetry Podcast; Rod Griffin: Director of Public Education at Experian and Mike Delgado: Director of Social Media at Experian.
We also featured financial tips all week on Snapchat.
First Steps to Take After a Loved One Passes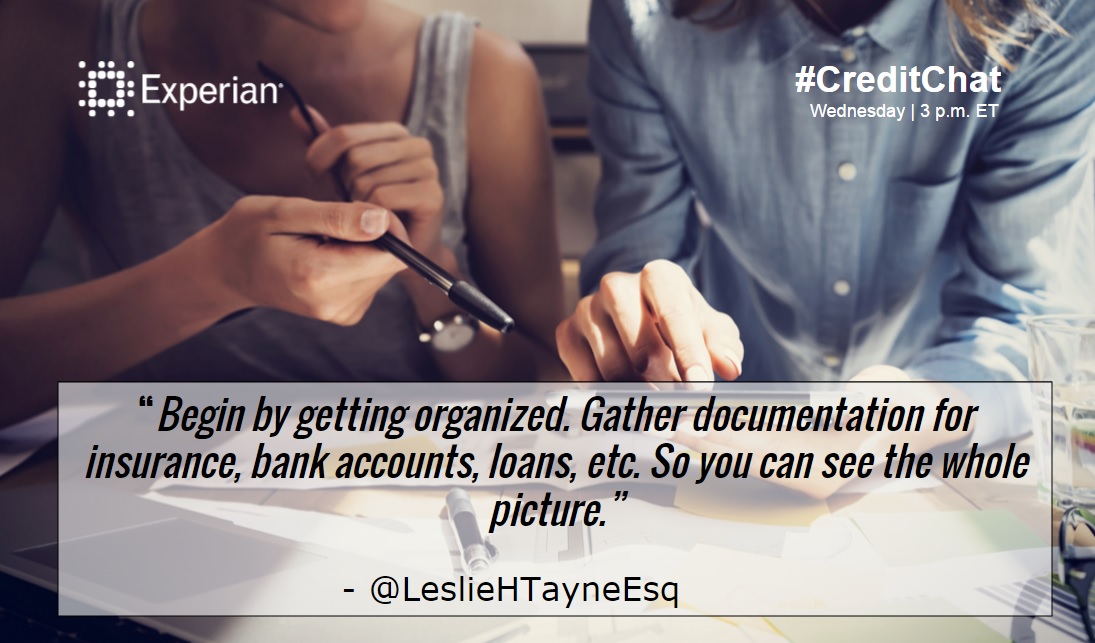 Reach Out to Experts to Help You Manage Finances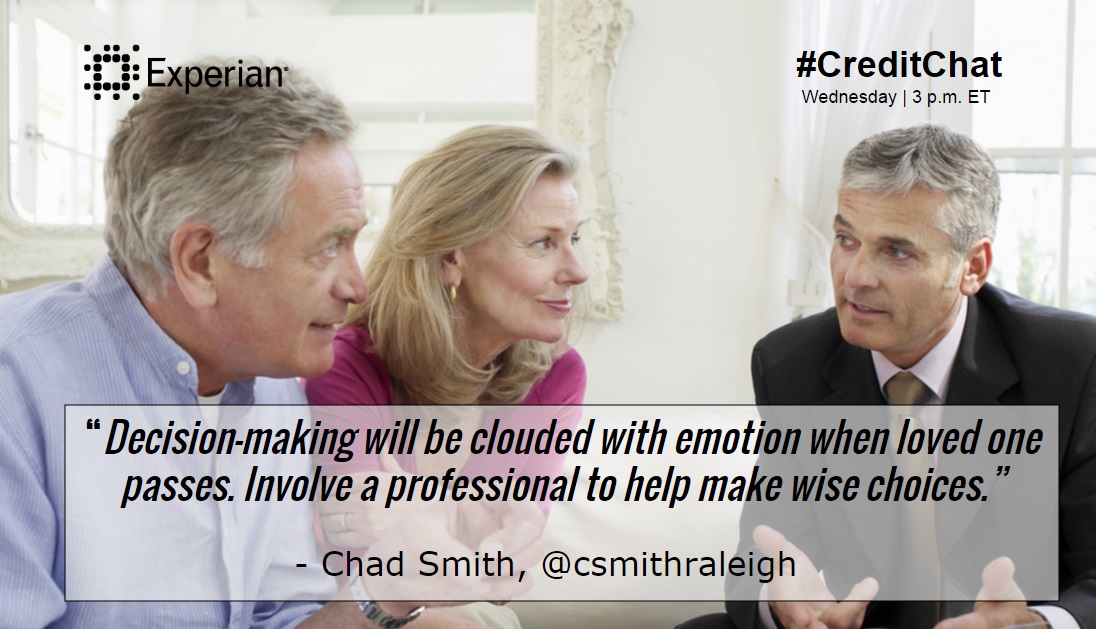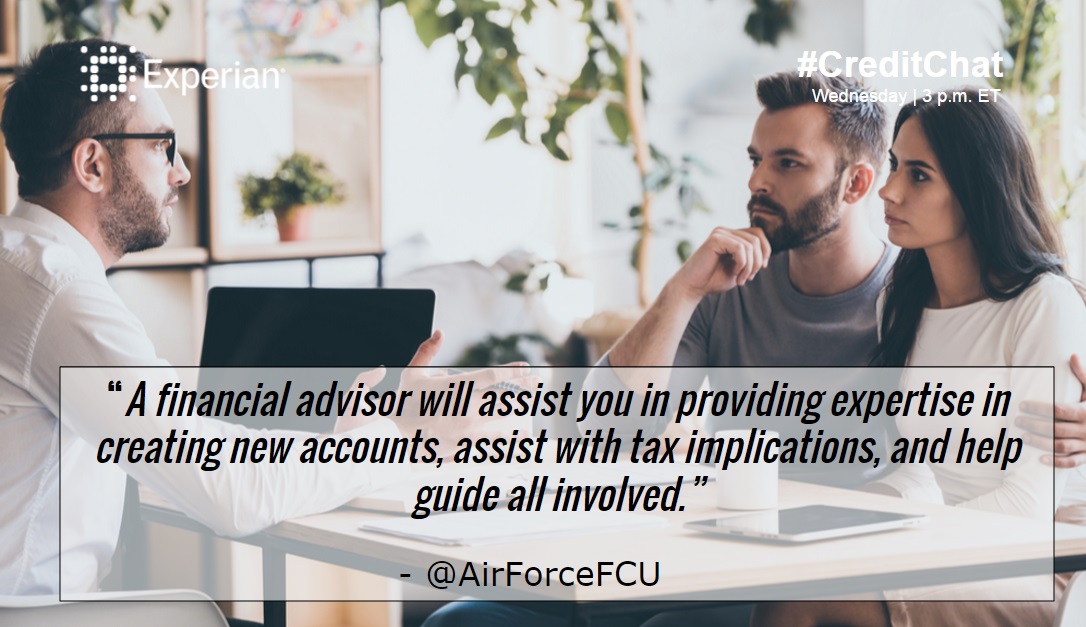 Notify the Credit Bureaus Of the Passing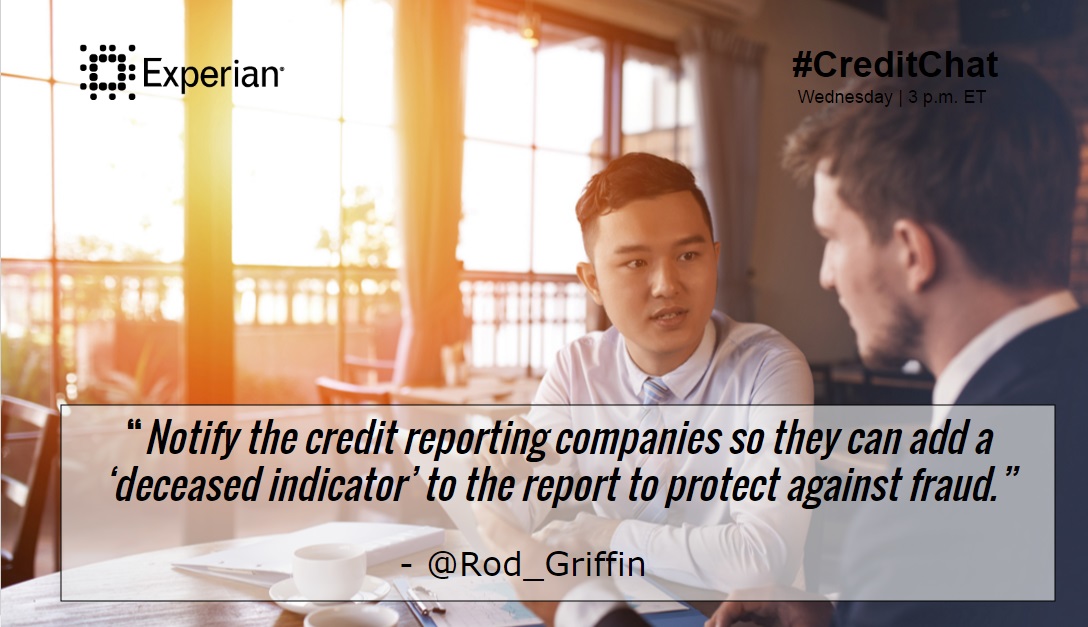 Questions We Discussed:
Q1: What are the first steps to take financially when a significant other passes?
Q2: What documents do you need to obtain when a loved one passes?
Q3: What experts should you reach out to help you manage finances?
Q4: What should you do if your significant other was responsible for the family finances?
Q5: How do you handle your significant other's debts, accounts and bills?
Q6: Where can people turn to for survivor benefits that may aide them in the process?
Q7: Should you contact the credit bureaus to notify them of the passing? What docs will they need?
Q8: Are there any scams people should be wary of when handling the estate of loved one?
Q9: How can you ensure that you or your loved ones are prepared for a death in the family?
Q10: Any final tips for someone trying to manage finances after the death of a significant other?
View Entire Story via Storify:
If you've never heard about #CreditChat, here is a brief overview:
Relevant chats on YouTube:
Relevant Articles: