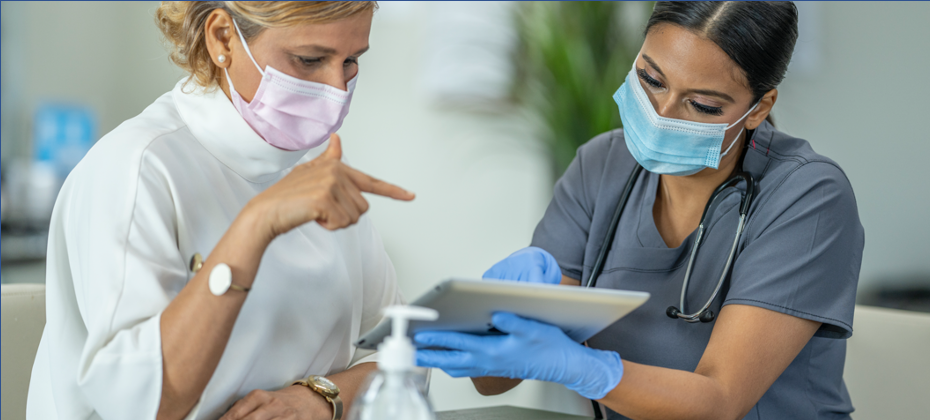 Finding previously unidentified insurance coverage is a high-stakes treasure hunt for healthcare providers. If patients are unaware of active coverage or eligibility for Medicare and Medicaid, they will be left footing a bill that could have been covered by a payer. If they can't afford it, their account may end up being written off to bad debt, and providers will miss out on reimbursement opportunities, leaving millions of revenue dollars on the table. Hunting down missing or forgotten coverage on the spot is a challenge for providers, particularly if the patient does not have a Social Security Numbers (SSN) or the payers in question do not use SSNs to verify eligibility. It's a problem worth solving though and can improve the patient financial experience while preventing avoidable revenue loss.
The shift away from Social Security Numbers
Historically, providers have used demographic information like Social Security Numbers (SSN) to verify patient identities and locate coverage information. Without a unique patient identifier, SSNs were a stable way to link a person's health information across multiple health systems and payers. However, the use of SSNs for identification and verification purposes has dropped in recent years due to concerns about patient privacy and the risk of identity theft: SSNs give identity thieves a mechanism to assume a person's identity and access financial information and health records illegally. Moreover, SSNs are unreliable identifiers, as it is possible for more than one person to use the same number.
Recognizing the need for more secure and trustworthy identifiers, many payers have moved away from SSNs. In 2018, the Centers for Medicare & Medicaid Services began the process to remove SSN-based Health Insurance Claim Numbers (HICNs) from Medicare cards, replacing them with Medicare Beneficiary Identifiers (MBIs). These are now the primary means of checking a person's identity for Medicare transactions like billing, eligibility status and claim status.
Similarly, many health plans also shifted away from using SSNs as primary identifiers, instead opting for member IDs or other secure identifiers to verify and track coverage for their members.
Find billable coverage with historical data
With demographic searches on the decline, providers need a more efficient and reliable way to search for coverage. As a data-driven company with a historical repository of claims data, Experian Health is uniquely positioned to help providers search for coverage.
Combining search best practices, multiple proprietary databases and historical information, Experian Health's Coverage Discovery® locates patients' billable commercial insurances that were unknown or forgotten, and combs through Medicare and Medicaid coverage. This flags accounts that may have been destined as a write-off or charity and maximizes reimbursement revenue by identifying primary, secondary and tertiary coverage. Not only do fewer accounts go to bad-debt collections, but providers can automate the self-pay scrubbing process.
In 2022, Coverage Discovery tracked down billable coverage in almost 30% of self-pay accounts and found more than $64.6 billion in corresponding charges.
Closing the coverage gap caused by Medicaid disenrollment
Coverage Discovery offers another important benefit: helping providers offer additional support to patients on lower incomes who find themselves without Medicaid, at least for a short time, following the end of continuous enrollment. As of July 2023, more than 1.6 million Medicaid enrollees were disenrolled.
Providers can use the tool to confirm whether Medicaid coverage remains in place, or to uncover any additional billable government or commercial insurance that could give patients peace of mind. Patient Financial Clearance can also help screen patients for Medicaid eligibility before or at the point of service, then route them to the Medicaid Enrollment team or auto-enroll them in charity care if appropriate.
Case study: Read the case study to find out how Luminis Health used Coverage Discovery to locate $240k in billable coverage each month, or hear from Sheldon Pink, VP of Revenue Cycle at Luminis Health. 
Leverage technology to locate unidentified coverage
Thanks to advanced tools like Coverage Discovery and Patient Financial Clearance, it's much easier for providers to locate alternative coverage options for patients, using multiple sources of data. These tools leverage secure identifiers and comprehensive searches across databases, allowing providers to reclaim revenue that may otherwise go unclaimed, and reassuring patients that they won't be left holding an unexpected bill.
Find out more about how Coverage Discovery can help find previously unidentified coverage and reduce bad debt.