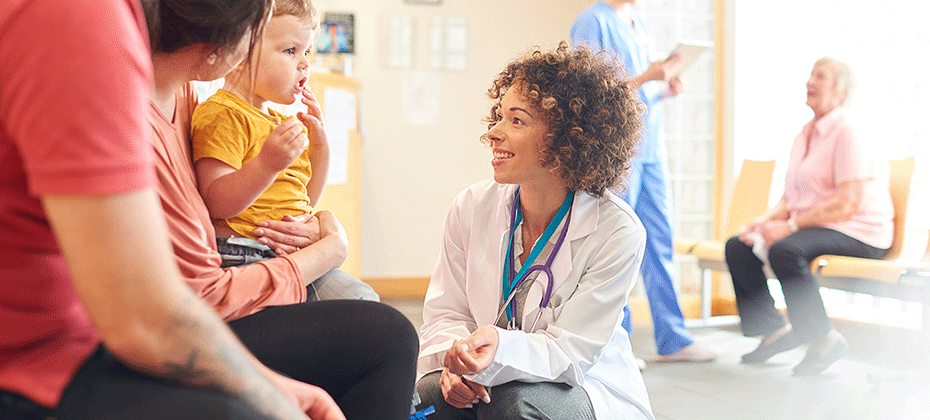 Advances in medical treatments and technology are ushering in a new era of personalized healthcare. Each patient has their own distinct medical history, genetics, lifestyle and preferences, and it is increasingly clear that tailored care plans are essential to improve patient outcomes and elevate the overall experience. Personalized patient care has become more critical than ever, and is key to creating better patient experiences.
Equally rapid transformations in data analytics, automations and machine learning have opened up new possibilities for non-clinical touchpoints in the patient journey. Providers can leverage digital tools to personalize everything from scheduling to payments, ensuring that patients get the right information at the right time.
Targeted patient outreach and tailored payment plans are just two examples of how providers can use digital tools to foster better patient engagement without compromising efficiency – one patient at a time.
Why does a personalized patient experience matter?
Patient expectations have changed. Wearables, apps and a steady stream of health-related content on social media mean today's patients are better informed and increasingly engaged in their own health. They expect to be treated as equal partners, not as passive participants waiting to be told what to do by their doctor. Rather than one-size-fits-all communications, patients value proactive outreach and relevant reminders and prompts that help them move through their healthcare journey with as little friction as possible.
They're also accustomed to "high-choice, high-convenience" digital experiences that tailor information to their specific needs and preferences. Digital consumer brands like Amazon and Google are moving into the healthcare space, leveraging their insights and technology to offer patients tailored medical solutions. To remain competitive in this changing landscape, providers must embrace a personalized approach to care.
Aside from attracting higher patient satisfaction scores, a personalized patient experience also contributes to better health outcomes. For example, research shows that unclear post-discharge instructions result in preventable, unplanned, and high-cost follow-up care. Specific and relevant advice and reminders – communicated through the patient's preferred channels – can greatly reduce the risk of no-shows, delays and gaps in care.
There are financial benefits too. As patients consistently report concerns about the cost of care, support to understand and manage bills can make a major difference in their propensity to pay.
What does personalized patient care look like in practice?
Clearly, there are practical limits to the level of personalization that can be offered. But with the right digital tools and data analytics, providers can segment groups of patients and deliver an experience that is sufficiently tailored so it feels like they have their own healthcare concierge.
And rather than adding to the operational workload, the data analytics and automations that facilitate personalization can also streamline workflows and improve overall efficiency. In this way, tailoring the patient experience can contribute to a reduced manual workload, fewer errors and faster collections. Providers don't need to compromise efficiency for personalized patient experiences.
Two specific areas that offer a high ROI are targeted patient outreach and tailored payment plans.
Strategy 1: Targeted patient outreach
Experian Health's State of Patient Access survey 2.0 showed that patients appreciate proactive outreach by providers, though many said this didn't always happen.
With digital patient outreach solutions, communications can be tailored for different patient segments. Consumer data can allow patients to be grouped according to need, behavior and preferences, so they can be supported to move to the next step in their healthcare journey with ease. For example, patients with specific chronic diseases can be sent reminders for annual health checks. Those that may be due for regular cancer screening can be sent pre-appointment information. Providers can also engage patients with automated, timely messages through their preferred channels.
At the individual level, self-service patient access tools and automations allow patients to book appointments when and where it suits them. Automated text message and interactive voice response campaigns can be used to issue links to patients so they can book right away. And automated appointment reminders are an easy way to ensure patients don't forget to attend, while minimizing the business impact.
Strategy 2: Tailored payment plans and billing
Patients worry about the growing burden of healthcare expenses. Generic payment plans that do not take account of individual patient circumstances can leave patients feeling unsupported and detached, so they're less likely to pay in full and on time. A more patient-centric approach can help patients manage bills and reduce the risk of bad debt.
Digital technology can analyze patient financial information to anticipate the patient's propensity to pay and generate a customized payment plan. This should start with proactively issuing accurate estimates of the patient's financial responsibility. Patient Payment Estimates gives patients a simple breakdown of their costs, directly to their mobile. It draws on real-time price lists, payer contracts and relevant insurance details to maximize accuracy.
Similarly, Patient Financial Advisor offers patients a text-to-mobile experience with a secure link to billing information, personalized payment plans and convenient payment methods. Those that can pay upfront in full can do so, while those that need a little more time or advice on financial assistance can be directed to the right pathway. Patient Financial Clearance helps determine the optimal payment plan by screening patients automatically before their appointment or at the time of service, to see if they qualify for charity support.
Finally, offering a choice of payment methods rounds out a tailored financial offering.
Personalized patient care: the key to greater patient satisfaction
To sum up, integrating targeted outreach strategies and tailored financial support can help providers increase patient satisfaction, improve health outcomes and enhance financial performance. At the heart of a patient-centric approach should be a commitment to anticipating patient needs, by simplifying their healthcare journey and offering the flexibility and choice that have come to be expected.
Explore Experian Health's suite of patient engagement solutions for more ideas on how to deliver a compassionate and personalized patient experience.