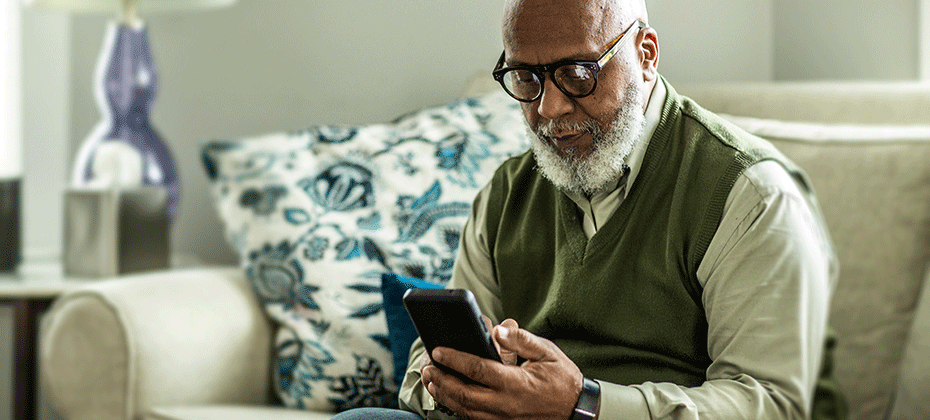 In today's digital world, it's easy to access information with just a click. But despite being constantly connected, many patients find themselves lacking the vital information they need to navigate their medical journey successfully. Waiting weeks or months for appointments and dealing with confusing medical jargon on forms can create additional stress. Additionally, limited office hours make it difficult for busy patients to receive important information. Closing the patient engagement gap is just as crucial for providers: delays and misunderstandings lead to scheduling gaps, poor productivity, missed reimbursement opportunities and costly no-shows. Automated patient outreach has the potential to eliminate these challenges.
By implementing the right strategy, providers can establish better communication with patients, anticipate their needs, optimize care plans, and provide improved patient experiences. This approach allows staff resources to be utilized more efficiently and effectively, resulting in better health outcomes and financial performance. It's a win-win situation for both patients and providers.
What is patient outreach?
Patient outreach refers to proactive efforts by a healthcare organization to educate, inform and engage patients in their healthcare journey. Effective patient outreach strategies may include sending patients prompts for health checks, appointment reminders, test results, and information about billing and payment. Ideally, communication will be initiated through whichever channel the patient finds most convenient, whether it's a phone call, text message, email or patient portal.
If patients are supported to stay engaged in their care, they will be more likely to adhere to care plans and take the necessary next steps.
Leveraging the benefits of automated patient outreach
While online self-scheduling, digital patient registration and contactless payment methods deliver the convenience and choice patients desire, automated patient outreach goes a step further to improve patient access and close more gaps in care. Interactive voice response (IVR) and text messaging (SMS) campaigns are helping providers reach out proactively and efficiently to scale scheduling efforts without pulling in additional staff resources.
Here are just a few benefits that providers see as a result:
1. Extended outreach capabilities
Automated patient outreach surpasses traditional call centers in its ability to effectively reach multiple patients with timely and accurate information. This advanced technology allows for thousands of automated calls per day, eliminating the need for manual facilitation by agents. For instance, SMS and IVR campaigns empower patients to self-schedule appointments without requiring a phone call. Call center agents can easily identify patients who have not booked appointments and follow up accordingly. For those who prefer booking by phone, automated outreach provides a queue callback feature, ensuring that patients are promptly connected to an available agent instead of waiting on hold. This allows agents to efficiently work through the queue.
2. Increased appointment bookings
Reaching more patients means more booked appointments, and in turn, fewer gaps in care. Experian Health's patient outreach technology automates the entire scheduling process, from guiding patients to best-fit appointments to issuing reminders to reduce no-shows. Real-time scheduling information ensures that canceled slots are offered to other patients, so those patients can see their doctor sooner, and the doctor's time doesn't go to waste. Convenient self-scheduling options can also increase patient satisfaction and loyalty, which can benefit both patients and providers – by ensuring timely access to care and better use of healthcare resources.
3. Better adherence to treatment plans and fewer unplanned admissions
Strategic communication can also help patients stick to medication schedules, book follow-up appointments and make lifestyle changes that will reduce the risk of complications and improve their health overall. This is particularly helpful for chronic disease management and post-operative care, where post-discharge engagement allows providers to monitor and catch any issues before symptoms get worse. A 2022 evaluation of automated text message outreach found that this technology can reduce the risk of 30-day hospital readmission by 41%.
4. Improved patient engagement and satisfaction
In today's world, phone calls dominate healthcare communications. But is that always convenient for patients? What if they are at work when their provider calls? In such cases, would they prefer a text message or an email? With reliable consumer data, providers can select the channel that patients will be most likely to engage with. Experian Health's State of Patient Access survey 2.0 found that patients appreciate proactive outreach, though many say this doesn't always happen. Providers that can leverage consumer data, combined with automated outreach, will be better placed to keep pace with evolving consumer expectations.
5. Improved collection rates
A final important benefit of patient outreach software is evident on provider balance sheets. Inbound and outbound calling with secure, cloud-based dialing software can generate and issue bill reminders and self-pay options to patients. Experian Health's PatientDial solution provides IVR, bill reminders and self-pay options, which reduce the need for agent interaction. If it's quick and easy to pay, then patients will be more likely to clear their bills in a timely manner. For providers, that means higher in-house collection rates and fewer accounts receivable days eating into the bottom line.
In 2021, Experian Health's PatientDial solution helped clients collect over $50 million in patient collections, through more than 250,000 IVR transactions. The automated dialer featured helped our clients save 900,000 labor hours, which would have been otherwise spent in manual dialing.
Key considerations when implementing automated patient outreach
Building a successful patient outreach strategy can be challenging. It's crucial for providers to deliver timely and pertinent information without overwhelming patients already susceptible to information overload. It is crucial that communications are secure and compliant with privacy regulations such as HIPAA, and consistent with the provider's brand to avoid being mistaken for spam. Additionally, any new systems or technology implemented should be easy for both staff and patients to navigate. By choosing a patient outreach solution that offers a user-friendly interface and ongoing support, providers can ensure that staff hit the ground running.
Find out more about how Experian Health's automated patient outreach solutions can help providers improve patient engagement and close more gaps in care.