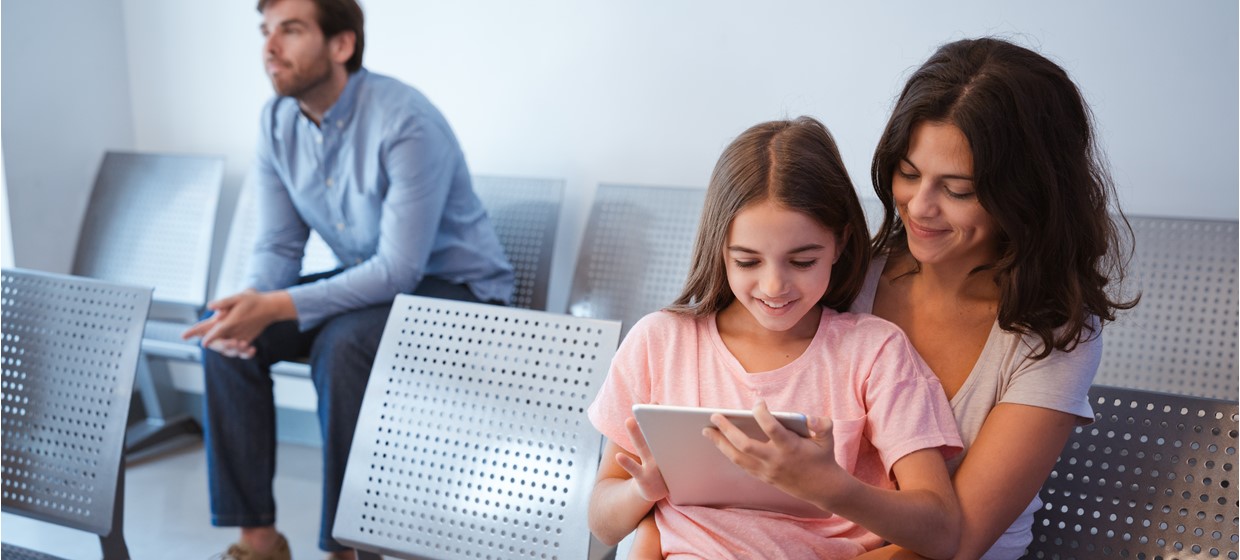 When it comes to the patient journey, knowledge is power. That's where targeted patient outreach comes in. Informed patients can make better and faster decisions about their healthcare. By arming patients with answers and easy access, they'll be less likely to miss appointments or fall behind on payments. Instead, they'll enjoy better health outcomes and a more satisfying healthcare experience.
As digital services evolve, healthcare providers need to find new ways to engage patients. That means embracing digital tools and data analytics to make sure patients get the information they need through their preferred channels, and at a time that makes them most likely to act. Knowing what patients need gives providers the power to communicate with more patients, more effectively, and deliver outstanding patient experiences.
This article looks at three specific use cases for targeted patient outreach. These include reducing pressure on staff, closing gaps in care and streamlining patient collections.
Use case 1: Reduce pressure on call center teams and increase appointment bookings
One of the biggest pain points for patients is having to schedule appointments by calling a specific number at a specific time, and then being put on hold until an agent is available to help. A recent survey by Experian Health and PYMNTS found that over the last year, one out of every five patients chose to skip this option and have booked their appointments through digital channels instead.
Instead of just providing patients with a number to call during office hours, providers can make it even easier for patients to book appointments by deploying a patient outreach solution that connects patients to an online scheduler. Automated text message (SMS) and interactive voice response (IVR) campaigns can be used to send patients a link to schedule their appointment immediately. Waitlists can also be managed with this technology, by sending automated messages that enable patients to accept earlier appointments that may become available and cancel their existing appointments to make the slot available to others. Reminders are useful, but the ability to make an appointment is far more likely to result in bookings.
Not only is this convenient for patients and enables them to see their doctor sooner, but it also helps offload call volumes for busy call center staff. Automated outreach capabilities can reach many more patients than a traditional call center setup. It can also process thousands of calls and messages per day without agent input.
Use case 2: Targeting at-risk patients to close gaps in care
Targeted patient outreach also plays an important role in closing gaps in care, so patients get preventative and follow-up treatment without delay. Historical patient data and data on the social determinants of health (SDOH) can be leveraged to identify at-risk patients and ensure they get timely, relevant and actionable information about their care options.
For example, researchers in Pennsylvania found that patients with lung cancer were more likely to attend screening appointments after receiving some form of outreach, compared to those receiving standard care. Similar prevention-focused approaches have been suggested to identify patients at risk of chronic kidney disease, to address gaps in screening and early intervention.
SDOH data and targeted patient outreach solutions can also be used to support populations that typically struggle with access to care, such as immigrant, minority and lower income communities. Outreach messages can include information about health education, local resources, links to book wellness visits and details of screening programs.
Use case 3: Streamline patient collections and avoid lost revenue
In addition to tailored messaging around scheduling and health education, automated patient outreach solutions can be used to streamline patient collections with bill reminders and self-pay options. For example, PatientDial is a cloud-based dialing platform providing inbound and outbound automated calls. This speeds up collections by giving patients self-service options, such as balance retrieval, bill requests and pay-by-phone. Similarly, PatientText sends automated text messages with a link to a provider's patient portal and contact center phone number. Frequency and content can be customized, and since there's no send limit, providers can scale their campaign to as many messages as needed. Both tools reduce the need for agent involvement and provide insights to help improve performance.
PatientDial in practice:

Sanford Health used PatientDial in combination with Collections Optimization Manager to route collections calls to the appropriate agents based on the patient's ability to pay. This led to increased collection rates. The system also generated $2.5 million in patient payments by verifying billing information, and an additional $60k was found through better management of accounts for deceased patients.
Targeted patient outreach should be personalized, proactive and process-driven
The key to success in each of these use cases is to be proactive. With the right data and patient outreach solutions, providers can anticipate the information that patients will need and deliver the must-know details in a tailored and timely format. Patients will be empowered to manage their own healthcare journey, while providers will lighten the administrative load and see higher collection rates.
Find out more about Experian Health's patient outreach solutions.