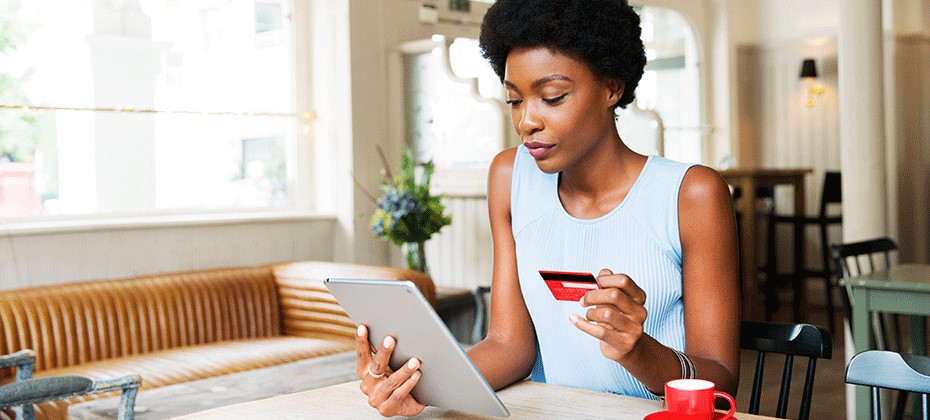 According to Experian Health's State of Patient Access 2023 survey, providers think recent efforts to improve the patient financial experience are paying off. But do patients agree? The survey, carried out in December 2022, suggests a disconnect between how patients and providers view the patient collections process. Many providers rate their collections services favorably, having invested in pre-service estimates, flexible payment options and tailored payment plans. However, patients see room for improvement and a chance for providers to improve patient collections. Many say they feel anxious about managing medical expenses, with uncertainty prompting some to consider canceling care or switching providers.
Could a more compassionate and personalized approach to healthcare billing help patients navigate their financial obligations more easily? Here are 4 ways providers can improve patient collections and create a patient experience that attracts long-term loyalty.
1. Provide proactive price transparency
Patients want to know how much their care will cost before they receive it: almost 90% of patients said receiving a price estimate before care is essential. Providers recognize this, and 67% believe their organization is doing a good job of providing clear, understandable estimates prior to care. Unfortunately, only 29% of patients say they actually received one.
Easing Digital Frictions in the Patient Journey, a collaborative survey of 2,333 consumers from Experian Health and PYMNTS, found that 82% of patients living paycheck to paycheck with issues paying their bills consider it "very" or "extremely" important to preview out-of-pocket costs before treatment. Among patients who received surprise bills, 40% spent more on healthcare than they could afford, compared with 18% of patients who did not receive surprise bills.
Giving patients early clarity with precise pricing estimates helps them plan so they're less likely to avoid care or struggle with unexpected and unaffordable bills. Payments can also be collected faster and more efficiently. Despite the implementation of price transparency regulations, the incorporation of cost estimates into healthcare billing is not yet standardized, presenting a significant gap in the industry. Healthcare providers who prioritize accurate and easy-to-understand cost estimates are more likely to boost patient satisfaction ratings and increase improve patient collections.
2. Create personalized payment plans
Personalized financial pathways are essential in healthcare. Patients have unique financial situations, and a one-size-fits-all approach won't suffice. Some patients may prefer to pay their bill upfront so they know it's taken care of, while others may need to spread out the cost into more manageable installments.
Advanced data analytics can help providers create a more positive payment experience by assessing each individual's ability to pay and assigning them to the appropriate financial pathway. For example, Collections Optimization Manager scores and segments patients according to their propensity to pay, and automates the presumptive charity process so accounts are handled sensitively and efficiently.
Using automation helped the University of California San Diego Health (UCSDH) deliver better patient experiences, maximize collections and reduce the cost to collect. Between 2019-20 and 2020-21, UCSDH increased collections from around $6 million to over $21 million with Collections Optimization Manager.
UCSDH's Systems Director explains that automation allowed them to maximize staff resources to support patients to understand their bills, as well as provided valuable insights into each patient's situation: "We serve our patients well when we can spend time explaining their bills, what's been covered by their insurer and what payment options they have, so they feel confident in what is owed and why."
Terri Meier, CHFP, CSMC, CSBI, CRCR, System Director of Patient Revenue Cycle at UC San Diego Health, explains how automation helped their organization optimize patient collections and improve patient satisfaction.
3. Provide support to those in need
A topic on many providers' minds is Medicaid redetermination, following the loss of Medicaid coverage for millions of patients. Many may be eligible to re-apply, but in the short term, millions could be left floundering financially. Providers can support patients in this situation to sort through coverage, navigate charity eligibility and offer suitable payment plans to keep bills out of collections.
Mindy Pankoke, Senior Product Manager at Experian Health, says this is both a challenge and an opportunity for providers: "For providers, this may be a hard situation to navigate. At the same time, it gives providers an opportunity to come through for patients in a moment of need. Being able to identify patients who need assistance and offer them help can be powerful."
What can providers do as patients lose Medicaid coverage? The priority should be to identify patients who need charity assistance and connect them to any available support. Using credit data and other demographic data points, Patient Financial Clearance screens patients who may still be eligible for Medicaid and finds self-pay patients who may qualify for charity assistance. It also assigns patients to the appropriate pathways and even auto-enrolls them in financial assistance programs so they feel confident they're on the right path.
4. Offer flexible ways to pay
Finally, a compassionate billing experience will involve as little friction as possible when the patient comes to making payments. According to the patients who participated in Experian Health's survey, payment experiences should be convenient, transparent and flexible, with 72% expressing a desire for online and mobile payment options. These features are essential to younger generations, who are less tolerant of inflexible, manual systems.
Providers should offer a range of payment options that include in-person, telephone, mobile and online patient portals, so patients can pay in a way that's most convenient for them. This also frees up staff to help those patients who may need a little extra help understanding their statements. Experian Health offers a suite of patient payment solutions that enable consumers to make secure payments at any point in their healthcare journey, through multiple channels. From customizable patient statements to mobile-enabled payment methods, these tools support a compassionate and convenient approach to patient billing, turning what can be a confusing process into one that is more efficient for both parties.
Improve patient collections with automated solutions
Consumers are the cornerstone of healthcare and providing a consumer-friendly payment experience can make a huge difference. Money is often a sensitive topic for patients, but with a consumer-centric payment experience, financial matters can be handled compassionately. Patients will be more satisfied and more likely to pay in full and on time, and providers can improve cash flow. With the right tools, healthcare billing and collections can become seamless and clear, and patients can pay their balances with ease.
See how Collections Optimization Manager and other patient payment solutions can maximize and improve patient collections.