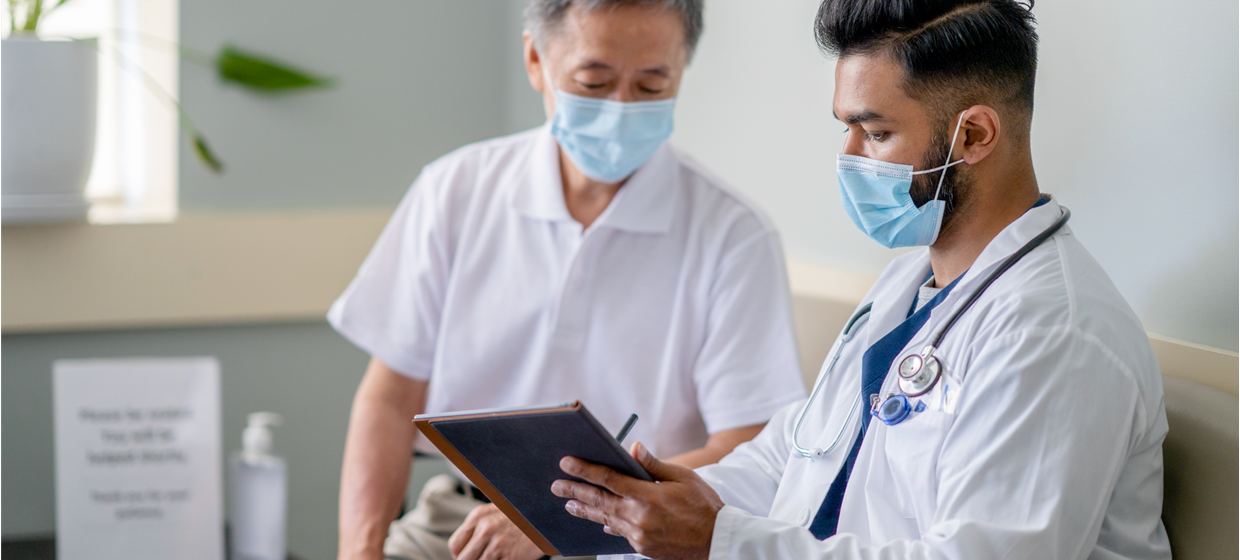 Healthcare has witnessed significant shifts over the last few years, driven by a combination of economic turbulence, legislative change, technological advances, and, of course, the COVID-19 pandemic. Thanks to contactless and remote care, it's much easier for patients to speak to their doctor and manage their healthcare journey from any location. Personalized medicine and wearables are providing insights and recommendations tailored to every individual. Chatbots and AI are enabling fast and efficient interactions between patients and providers. All of these innovations have a common purpose – to improve the patient experience.
The other feature these innovations have in common is that they're all driven by digitalization. Digital technology has reshaped the way healthcare is delivered. Providers have more tools at their fingertips to create a great patient experience. Those that leverage digital technology will see a rise in patient acquisition and retention, better health outcomes, and increased profitability. This article suggests 3 strategies to help build a better patient experience – and one thing to stop – to improve patient satisfaction and secure a competitive edge in 2023.
One practice that must change to improve the patient experience
A 2022 report by Experian Health and PYMNTS analyzed responses from more than 2000 patients that revealed some common frictions in the patient journey. The results showed that patients are enthusiastic about digital technology but often can't access the tools they'd like to see. Patients are frustrated by poor communications, clunky, opaque billing processes, and a lack of digital options (such as patient portals).
There's a clear message: outdated technology and manual processes are hurting the patient experience. If there's one thing to stop in 2023, it's reducing reliance on antiquated systems and technology. Opening the digital front door with automation, advanced data analytics, AI and self-service tools can offer patients reliable, personalized, anytime-anywhere access to the care they desire.
3 ways to leverage digital tools to build a better patient experience
1. Give patients control with on-demand patient access
Patients are no longer passive participants in their healthcare experience; they're thinking and acting like consumers. They're choosing providers that give them choice, convenience, and above all, control. This should start with their first interaction with the provider: appointment scheduling.
In Experian Health's State of Patient Access 2.0 survey, almost 80% of patients said they preferred to schedule their own appointments at any time and from any device. Sanju Pratap, Vice President, Product Management at Experian Health, says, "when patients have to wait for the office to open or negotiate with a call-center representative to make an appointment, scheduling feels like a hassle. For patients who are accustomed to online scheduling in other areas of their lives, lack of access could be a reason to look elsewhere for care."
But the digital front door doesn't close when the appointment is booked. Patients will be frustrated if a great online self-scheduling experience is followed by a stack of paper registration forms to be filled out in the waiting room. Experian Health's suite of patient access solutions offers patients a consistent and frictionless experience that includes online self-scheduling, mobile-enabled registration, automated price estimates and payment management.
2. Provide financial clarity and support with patient-friendly billing
Many of the most common complaints about the patient experience involve payments and billing. Patients want clarity and will switch providers to get it. For that reason, one of Experian Health's "predictions for 2023" is that patients will increasingly choose providers that offer a user-friendly financial experience. Healthcare providers can improve the patient experience by making it easier to navigate the payments side. This includes:
3. Personalize communications with targeted outreach
Delivering a quality patient experience requires more than just offering good medical care – effective communication is key. For providers, it's essential to provide clear and personalized communication that speaks directly to the individual patient. Mass-marketing emails may appear more efficient but are often ineffective in conveying key information or fostering a sense of connection with healthcare providers. This leaves room for gaps in care, as well as confusion among patients.
Targeted patient outreach can ensure patients get the right message at the right time, through their preferred communications channel. With the right combination of data and digital tools, providers can make sure their patients feel heard and understood throughout their patient journey.
Bridging the digital divide
Not everything can or should be automated. Patients still want face-to-face interactions. Automation and AI should be used to manage repetitive, process-driven tasks, so staff are free to support patients with more complex needs. To leverage the full potential of these digital tools, providers must understand how to use them to create a connected patient experience that flows seamlessly between face-to-face and digital domains, from scheduling appointments to paying for care.
Find out how Experian Health is helping healthcare providers improve the patient experience in 2023.