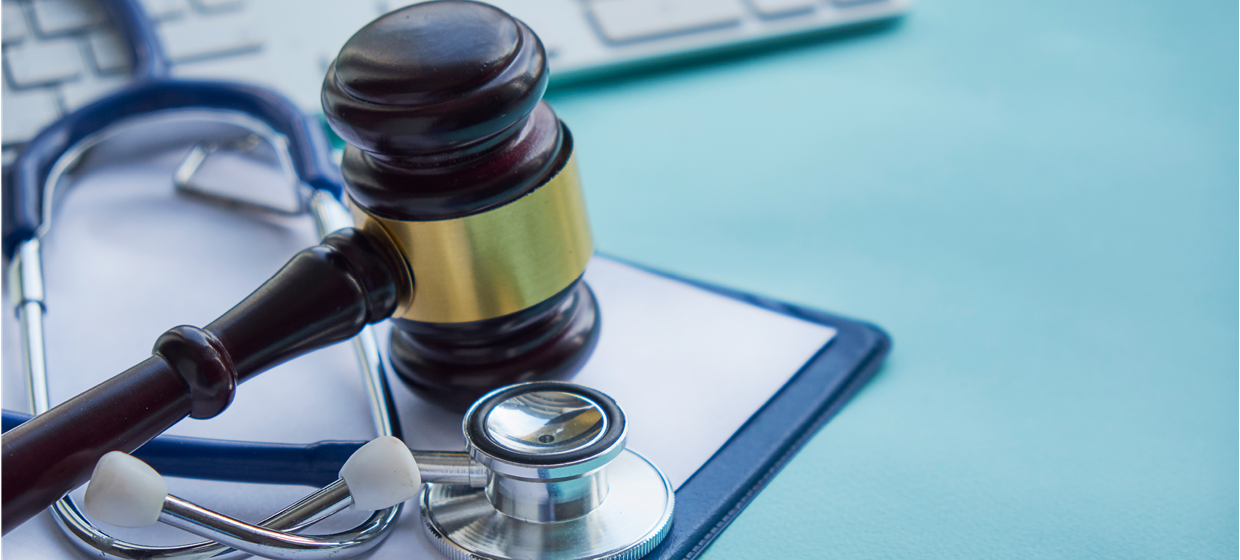 Two years after the No Surprises Act was signed into law, healthcare price transparency and billing remain trending topics in the healthcare world. Together with the CMS final rule on price transparency, new regulations aimed at helping consumers better understand and plan for healthcare expenses have the potential to reshape the patient experience.
Patients, providers, and politicians share an interest in improving price transparency. But developing and implementing the necessary processes has proven to be a challenge for providers. Meanwhile, the regulatory landscape continues to evolve, creating new challenges and expectations across the board.
Where does price transparency stand today? Experian Health caught up with Riley Matthews, Senior Product Manager at Experian Health, to talk about the future of patient estimates and healthcare price transparency.
As regulations have taken effect, how are patient perceptions changing when it comes to price transparency?
"Patients are definitely here for these mandates," Matthews says. "Most consumers have had the challenge of going to a hospital for care and finding out the bill is not what they expected. Maybe they didn't even know what services they were getting in advance, or what the price for those services would be."
Now that price estimates and online pricing information are increasingly available, the consumer mindset is changing. Armed with greater access to information, patients feel empowered: "It's changing the marketplace," says Matthews. "Until now, healthcare hasn't truly been a free market: Pricing information has been kept very close to the chest and, often, patients didn't see pricing until services were about to be rendered. At that point, they didn't have time to evaluate. Patients can now see what the price of a radiology visit is at different facilities and compare." As price transparency gains traction, consumers can be more proactive about the cost of care and managing their financial responsibility.
What are the incentives for providers to comply with regulations and provide greater price transparency?
"If someone is buying a car, they can search multiple dealerships online and compare pricing. Now, because of these mandates, patients can do the same for knee surgery," Matthews explains. "If providers and hospitals aren't complying—if they're not giving patients tools to help them understand and meet their financial obligations—they're taking a risk." In a study from Experian and PYMNTS, six in 10 patients who paid out-of-pocket for healthcare costs and received either an inaccurate estimate or a surprise bill said they would switch providers for a better payment experience.
Separately, the regulatory consequences for failing to meet mandated requirements could escalate if the industry fails to comply. "CMS is likely to do more audits to enforce these mandates," says Matthews. "The mandates themselves aren't necessarily changing, but the amount of financial impact to providers and hospitals who don't comply is increasing. Price transparency violation fines start at $300 per day for a breach in the mandate, but they can go up to $5,500 a day or just over $2 million per year."
Have regulations been effective at motivating providers to get up to speed on implementation?
"Implementation is accelerating but it hasn't been quick," Matthews says. "Compliance is on everybody's list of priorities but bringing systems up to speed has been a challenge: Technology takes time.
Experian Health offers two solutions to help providers meet the core mandate for the CMS final rule. The first is Patient Estimates, a self-service portal patients can use to generate price estimates, make payments, and more. "Our self-service payment estimates portal provides a searchable list of prices for 300 common services, so patients can go to their hospital's website and get a quote or view pricing," Matthews says. "We've checked the box on that part of the CMS rule."
To meet the second part of the CMS mandate, Experian Health is partnering with Cleverley + Associates to create a downloadable, machine-readable pricing file for providers that can be digested and used across the organization. "Because there's no standardization, providers haven't been sure how to build this file," Matthews says. "Many don't have the tools or capability to do it themselves.
"Combined with our self-service patient estimates, our partnership with Cleverley means Experian now has a full end-to-end solution that can solve for price transparency," says Matthews. "And now that clients have a solution they can purchase and use, we expect to see an acceleration in adoption and compliance."
How are price transparency regulations evolving? What's ahead for 2023?
Both the CMS price transparency rules and the No Surprises Act are already having an impact on patients, who can now expect to receive a cost estimate prior to treatment. New online tools are on the way to help them understand their upfront costs. "Both of these regulations are meant to ensure that—there's no better way to describe it—there are no surprises when a patient gets their bill, especially in self-pay scenarios," says Matthews. "We already see providers moving in this direction."
But there are changes ahead. "The No Surprises Act isn't fully fleshed out," Matthews says. "Additional rules are going into effect January 1, 2023, and the industry is waiting on future regulations for insured patients that haven't even been seen yet. Existing regulations will continue to evolve."
States are enacting additional mandates as well. According to Matthews, New York, Florida, and Colorado have all started to refine or expand their state regulations. Mandates in Colorado, for example, will allow patients to get price comparisons or dispute charges in advance of service.
What actions should providers be thinking about as we move into 2023?
Providers need to find the strategy that best fits their organization: "If a provider lacks a solution for both parts of the CMS mandate, they may want to reach out to a partner who can help support both, like Experian Health and Cleverley," Matthews advises. "And if providers already meet half the mandate—if they currently have a portal like ours where those services are listed but lack the machine-readable file—they can identify whether it makes sense to partner to meet that other half. Providers can consider their costs and risks in each area and identify what works best."
At the same time, providers and their partners need to keep the patient experience top of mind. Although patients welcome greater price transparency, offering up-front cost estimates and pricing tools are only half the equation. Patients may also need financial help in the form of easy online and mobile payment options, payment plans, or charity assistance.
"Philosophically and culturally, patients have been conditioned to approach healthcare without focusing on price," Matthews says. "If they need specialized care, their doctor refers them to a specialist and they go. They don't see who's in or out of network or research what the prices will be. This has been the accepted process for many patients, including me. But perceptions are changing, especially as high-deductible health plans have become common now. Patients are becoming a little bit more skeptical."
Price transparency has the potential to make patients better consumers by empowering them to take charge of their own healthcare and their financial well-being. "Regulations are giving providers greater responsibility for price transparency, but a change in the consumer mindset is creating an equally compelling need for improvement," says Matthews. "The game is definitely changing."
Discover how Experian Health can help healthcare organizations comply with healthcare price transparency and create better patient experiences.