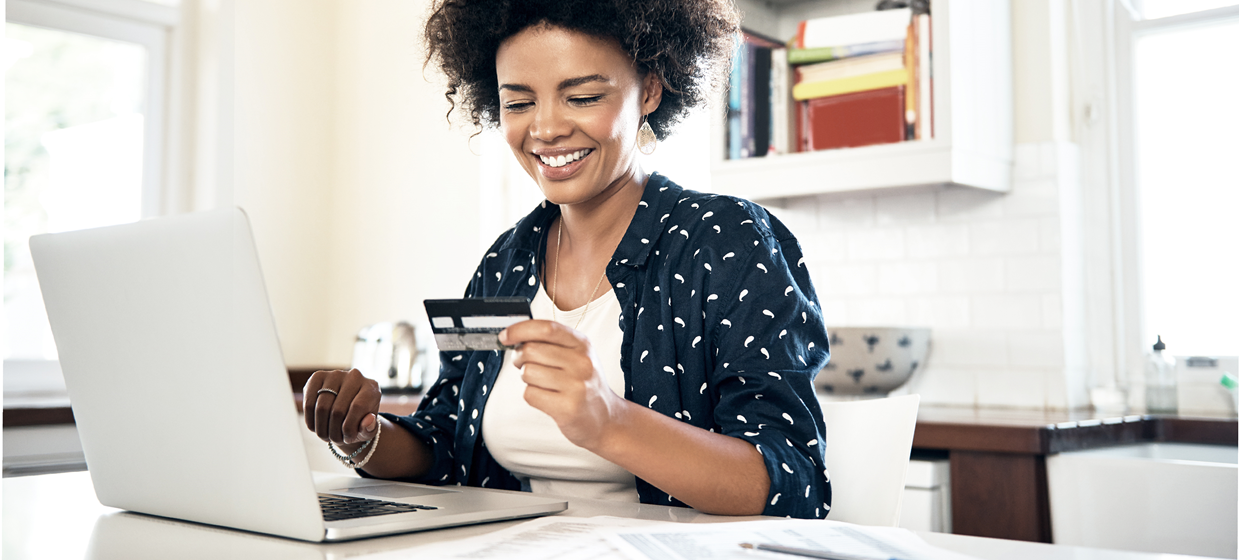 Whether by necessity or choice, the way patients navigate the healthcare payments system has transformed over the last few years. Healthcare's digital front door swung open during the pandemic, offering patients far greater choice and flexibility in their use of digital payment methods. New legislation around surprise billing and transparent pricing gave patients greater visibility into the cost of care, improving their ability to plan for their financial responsibility. Many individuals switched between health plans and became responsible for a greater percentage of their healthcare bills. And the economic downturn continues to exert pressure on patients' ability to pay, causing concern to patients and providers alike. Patient payment software can help ease these challenges.
In this context, providers looking to attract and retain loyal patients must ensure the patient payments experience aligns with these changing needs and expectations. Clear communication, straightforward billing procedures and seamless payment options are essential to make it easier for patients to pay and protect provider profits.
Here are 5 ways the right patient payment software can create a more satisfying patient experience and accelerate collections.
1. Offer clear and transparent medical billing processes
As deductibles, co-payments and co-insurance arrangements become more complex, calculating patient financial responsibility is more challenging. Patients may find it hard to gauge what their final bill will be, prompting some to delay payments or even forego care altogether. A study by Experian Health and PYMNTS found that 46% of patients had canceled care after receiving a high-cost estimate, while 19% had experienced financial distress after spending more than they could afford on healthcare.
Accessible, easy-to-understand billing procedures give patients a sense of control and encourage engagement in the healthcare process. This starts with reliable price estimates. In fact, around 60% of patients who received inaccurate pricing estimates would consider switching providers.
With digital tools such as Patient Payment Estimates, providers can generate accurate estimates and give patients a clear breakdown of their financial responsibility before they come in for care. They also have the option to make secure payments via their mobile device. At the same time, insurance coverage discovery tools can be used to verify the patient's insurance coverage and check for any forgotten coverage, so they have a better idea of what payer(s) will cover.
Not only does this make the billing process more transparent and manageable for patients (resulting in faster payments for providers), but it also helps providers comply with new price transparency regulations.
2. Deliver flexible patient payment options
Experian Health's State of Patient Access surveys confirmed that patients want choice and control when it comes to paying for care. Experian Health President Tom Cox notes that "digital-first consumers are digital-first patients." They want to see the "Amazon experience" replicated in their healthcare payments experience:
"I will tell you, for myself as a patient, I much prefer to pay before I get there. Or I'd like to pay when I leave so that I don't have to get the bill. If I do get the bill, I want to be able to pay online. What I don't want is to fill out the slip with a check — the worst — or my credit card information and mail it to someone."
Digital payment methods can help providers remove friction in the payment experience by giving patients 24/7, self-service payment options, with options to pay by credit card, mobile wallets, online portals and peer-to-peer services. Experian Health's suite of Patient Payment Solutions gives patients the flexibility they crave while helping providers increase patient satisfaction and accelerate collections.
3. Prioritize a personalized financial experience
Just as there's no one-size-fits-all remedy when it comes to clinical care, financial options must be tailored for each patient. Some patients will be willing and able to pay their bills in full and be keen to do so pre-service so they can forget about billing and focus on their health. Some may need to spread out payments into manageable chunks. Others may have no means of paying and feel unsure about their options. Patient Financial Clearance gives providers the data they need to customize payment plans based on each patient's individual financial circumstances.
With PatientSimple, patients can manage their payment plan through a user-friendly self-service portal, which allows them to generate pricing estimates, update insurance information, store credit card details, apply for charity care, combine payments to different providers and schedule appointments. This personalized service helps providers avoid missed payments and reduces the risk of having to involve multiple collections agencies, as patients have more confidence in their capacity to meet their financial responsibility.
4. Reduce patients' financial worries
While the uninsured rate has dropped, there are still more than 27 million Americans without health coverage. More will potentially lose coverage when the COVID-19 public health emergency ends. But even those with coverage may still worry about being able to pay for their out-of-pocket costs.
Coverage Discovery runs automated checks to scan for any missing or forgotten billable coverage. Accounting for all possible coverage often reduces the patient's financial responsibility and the accompanying anxiety that comes with a higher medical bill. Automation can also be used to pull together information from a provider's chargemaster, claims history, payer contracts and patient benefits to generate accurate good faith estimates of the patient's financial responsibility, which can eliminate ambiguity and help a patient better prepare for what they may owe.
Read the report from Experian Health and PYMNTS, The Healthcare Conundrum: The impact of unexpected patient costs on care.

Get the report
5. Improve operational performance
Automation and digital tools also support operational efficiencies. Time-consuming manual tasks can be reduced or eliminated, allowing staff to focus on activities that need a human eye, or to support patients who need more personal assistance. Automation also reduces the risk of error, which can lead to contested bills and more work for staff to resubmit denied claims.
For example, Kootenai Health used Patient Financial Clearance to automate presumptive charity checks and streamline a clunky workflow. They observed an overall accuracy of 88% in assigning patients to the right financial assistance program, reducing the number of accounts written off to bad debt. Sixty hours of staff time were saved, which were re-directed to priority tasks, eliminating unnecessary paperwork and improving the patient experience.
Similarly, self-service payments allow patients to pay quickly and easily with minimum interaction with their providers. Not only does this reduce the burden on staff, but it also improves the patient's financial journey.
Patient payment software can increase satisfaction and accelerate collections
What's clear in these examples is that patient payment software and automation lead to faster, more flexible, and friction-free payment experiences for patients, while increasing recovery rates and operational efficiencies for providers. Find out how Experian Health's Patient Payment Solutions help healthcare organizations reinvent patient billing and collections to boost revenue and improve patient satisfaction.