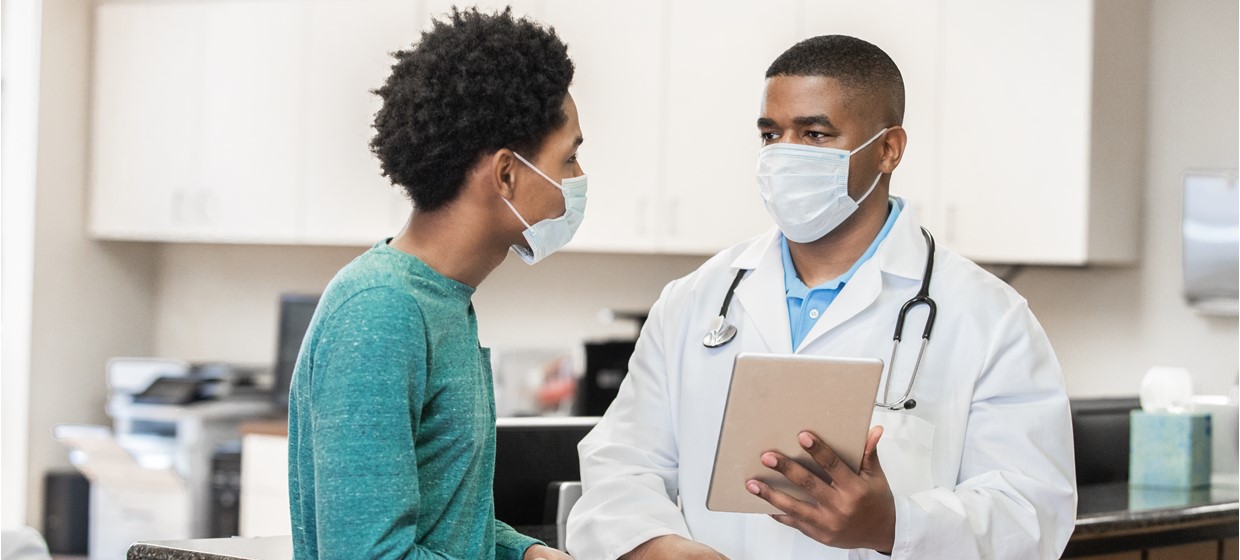 Healthcare consumers should find it easier to access information about how much their care will cost, with the Government's twin price transparency final rules both now in effect. The Transparency in Coverage Final Rule came into effect on July 1, 2022, placing new requirements on health insurers to disclose rates for specific items and services. This follows the similar Hospital Price Transparency Final Rule, which came into effect in January 2022. Taken together, the regulations are a significant step toward helping Americans understand and plan for the cost of care. However, this means that providers will need to implement healthcare price transparency tools to help them follow these regulations.
While it remains to be seen how health insurers will fare, implementation has not been straightforward for many hospitals: only 16% achieved full compliance as of August 10, 2022. No fines have been issued yet, but with the maximum penalty increasing from $300 per day to $5500 per day in 2022 (up to $2 million per year), providers are under pressure to resolve compliance issues. To support this, Experian Health and Cleverley + Associates have joined forces to introduce new healthcare price transparency tools that providers can implement now.
Bridging the price transparency gap
When consumers don't know how much their care will cost, they're more likely to delay or default on payments, avoid care, or consider switching to a different provider. Transparent pricing should help consumers shop around for affordable, high-quality services and estimate the cost of care in advance.
However, there's still some work to do to close the gap between expectations and reality. Despite the legislative changes, patients continue to receive inaccurate estimates and unexpected medical bills. Survey data from Experian Health and PYMNTS found that of these patients, 4 in 10 ended up paying more for healthcare than they could afford.
Even where the required pricing information is available, it's often too complex to meaningfully inform patients' healthcare decisions and financial planning.
Experian Health and Cleverley + Associates have partnered together to offer providers a solution for the list of 300 shoppable services and a machine-readable file for items and services offered. This can help providers deliver better patient experiences with accessible pricing information.
Healthcare price transparency tools are the key to compliance
Under the Hospital Price Transparency Final Rule providers must display payer-specific rates for 300 shoppable services in a consumer-friendly format.
Experian Health's Self-Service Patient Estimates solution facilitates the first requirement, by enabling providers to list shoppable services and deliver accurate estimates to patients. It draws in current chargemaster data, payer-negotiated rates and patient benefits data so estimates are as accurate as possible. Patients receive a personalized estimate with links to convenient payment methods. Providers can deliver a better patient experience and increase upfront collection rates while minimizing the admin burden associated with manually uploading price lists.
Similarly, Patient Financial Advisor gives patients a pre-service estimate of their financial responsibility straight to their mobile device, again connected to payment options. It's designed to arm patients with a clearer understanding of their costs and payment options, so they're better prepared to manage their financial responsibility.
The price transparency mandate also requires providers to make available a machine-readable file for items and services offered by the hospital, including gross charges, cash prices for self-pay patients, payer-specific negotiated charges, and de-identified minimum and maximum negotiated charges.
Under the new partnership, these machine-readable files are powered by Cleverley + Associates. The files incorporate standardized payer-specific negotiated charge formats and providers can access consultancy support to manage price changes. These files are created using the following process:
Model the payer-specific contract terms and rates
Apply those terms and rates to patient claims to determine the amount to be paid
Assign a Medicare Severity Diagnosis-Related Group (MSDRG) and Ambulatory Payment Classification (APC) to each claim
Calculate the median expected payment for items and services by MSDRG, APC and the relevant payer
Disclose payer-specific negotiated charge on machine-readable file.
An enhanced option is available which allows hospitals to benchmark prices, evaluate different pricing scenarios, and select the most appropriate pricing strategy. That strategy can then be incorporated immediately into the transparency file, so the output is based on the most current data.
With this model, Experian Health and Cleverley + Associates can help providers meet both parts of the price transparency mandate.
Leverage price transparency investments to improve consumer satisfaction
While upfront estimates and clear pricing information are essential for compliance with the Final Rule, providers can further assist patients to manage payments by offering swift support to those who are entitled to financial assistance. Patient Financial Clearance automatically screens patients before or at the point of care to see if they're eligible for financial assistance, Medicaid or other financial support. Experian's proprietary Healthcare Payment Risk ScoreSM predicts propensity to pay, so patients can be assigned to the most fitting financial pathway.
The final piece of the patient-friendly pricing puzzle is offering clear and convenient ways to pay. Patients welcome a choice of payment methods, including access to the same digital payment tools they use in other purchasing experiences. Experian Health's Patient Payment Solutions enable providers to securely accept multiple payment types, including eChecking, credit cards (which can be kept on file), and recurring billing. PatientSimple brings all of this together to allow patients to pay balances, see payment plans and apply for charity care via a single self-service portal.
Find out more about how Experian Health and Cleverley + Associates are supporting healthcare organizations to implement price transparency tools, comply with regulations and deliver outstanding patient experiences.