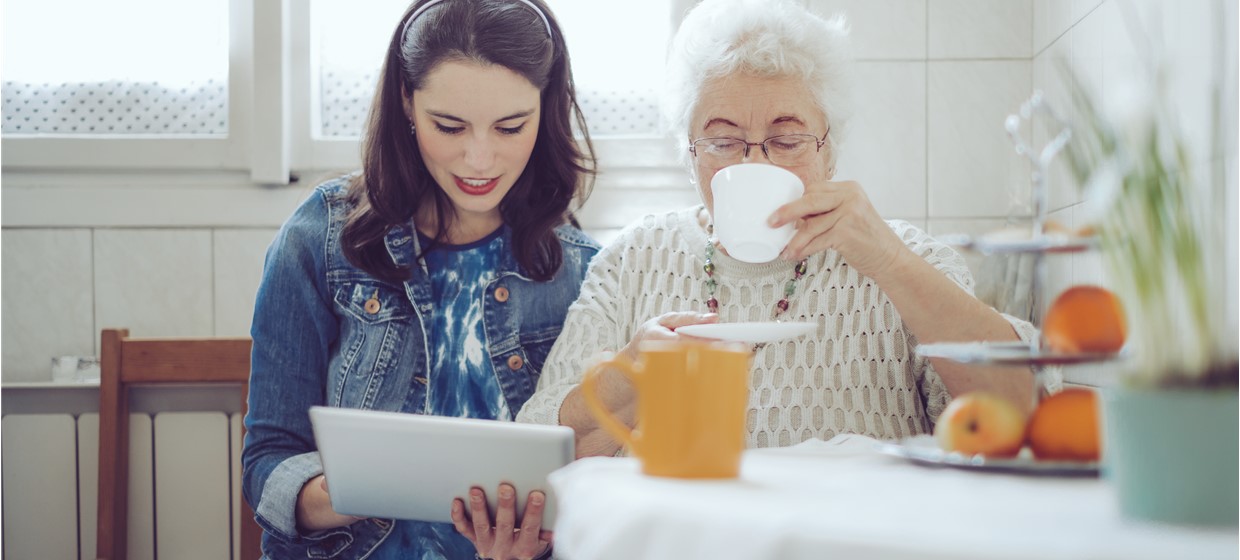 On July 28, the US House of Representatives voted in favor of extending Medicare telehealth flexibilities after the COVID-19 public health emergency ends. If enacted, the Advancing Telehealth Beyond COVID-19 Act will allow beneficiaries to continue to access telehealth services at any site, including their home, until December 31, 2024. Coverage for a wider list of telehealth practitioners, delivery at specific clinics, audio-only telehealth, and remote behavioral health and hospice care would also continue.
After a quick implementation period at the start of the pandemic, providers spent the last two years refining telehealth delivery. However, a question mark remained about telehealth's post-pandemic prospects. The new legislation offers welcome certainty around reimbursement, at least until December 2024. More significantly, it's further confirmation that telehealth is likely to become a permanent fixture in modern healthcare delivery. What does that mean for providers?
Telehealth is here to stay
Throughout the pandemic, remote and virtual care proved an effective way for providers to maintain relatively stable service delivery and limit gaps in care. It even helped to tackle inequitable access to care by making it easier for rural and underserved communities to speak to their doctor. Now, patients and providers alike are familiar with the benefits of telehealth. It's an expected component of the overall healthcare experience.
For the American Telehealth Association, the vote is "a significant step forward in providing much-needed stability in access to care for millions of Americans… We cannot allow patients to lose access to telehealth post-pandemic, and this bill will provide stability through 2024, while giving Congress time to address how to make the policies permanent."
As telehealth is gradually stitched into the fabric of the US healthcare system, providers should consider the following three actions to maximize the opportunities that come with delivering virtual and remote care:
1) Review the digital patient journey and increase telehealth access
Telehealth is more than just a video visit – a truly virtual patient care experience starts from the moment the patient books their appointment all the way through to patient billing.
Recent data from Experian Health and PYMNTS found that a third of patients chose to fill out registration forms for their most recent healthcare visit using digital methods, while 61% of patients said they'd consider changing healthcare providers to one that offers a patient portal. Prioritizing the use of digital channels could therefore boost patient attraction and retention, as well as efficiency and productivity.
Integrating telehealth platforms with online scheduling software means patients can choose how and when to book their appointment, and appointment options are synced with physician calendars for maximum efficiency. Similarly, providers can ease friction when patients are registering for a telehealth visit by offering digital, automated and mobile-friendly registration.
2) Prioritize personalized patient outreach and engagement
While many patients are now familiar with telehealth services, many may not be aware that it's an option or may be unsure of how it works. Patient engagement strategies are essential in communicating to patients that telehealth services are available. By providing clear information about how the visit will work, how to use the technology and how to prepare, providers can help patients understand the process more clearly so they get the most out of their visit.
This is especially important for patients who may be unable to attend in-person visits (e.g., due to location, disability, or lack of transportation or childcare). Telemedicine helps these patients take a more active role in their health and healthcare journey, in turn closing gaps in care. It also creates opportunities for remote patients to access experts that they'd otherwise be unable to see.
Consumer data helps providers build patient engagement and outreach strategies based on reliable demographic, behavioral, psychographic and financial information. As telehealth services grow, a tool like ConsumerView enables providers to segment, identify and communicate with different audiences so that patients receive the most relevant message at the most useful time.
3) Explore automation for efficient telehealth billing
Keeping track of telehealth reimbursement regulations has been one of the key challenges for providers as telehealth services have expanded. Flexibility reduced some of the barriers to scaling telehealth services, but did leave the door open to variation in payer requirements, coding changes and geographical coverage.
The new legislation would maintain the status quo for a while longer. But looking ahead, any further changes to telehealth reimbursement rules, combined with greater telehealth utilization, could leave providers with an administrative mess to clear up if they don't have robust processes in place. Those that utilize claims management and billing tools now will be best placed to manage what may follow.
Automation can ease the burden in several ways. For example, with Coverage Discovery and eligibility verification solutions, providers and patients can confirm coverage eligibility early, which will speed up collections further down the line.
Another option is to use automated healthcare claims management software to ensure every telehealth claim is submitted correctly the first time. With Experian Health's customization function, telehealth alerts can be automatically checked so providers know whether the patient is covered for virtual care.
As telehealth services gain a permanent place in the healthcare ecosystem, providers should act now to optimize patient-facing services and back-end processes. Failure to do so could cause patients to look elsewhere for the healthcare experience they desire and lead to lost revenue opportunities.
Contact Experian Health today to discover how data-driven insights and automation can help providers bolster their telehealth offerings to maximize reimbursements.